News
New Green Lantern Series Coming from DC
Grant Morrison and Liam Sharp are taking over Green Lantern at DC!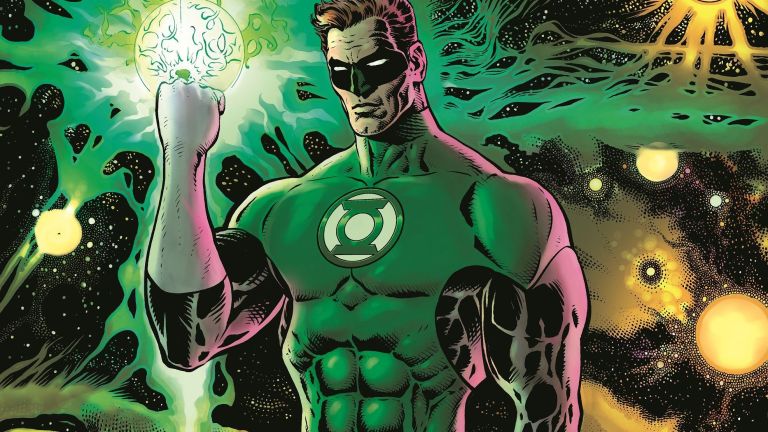 Green Lantern will be the next DC hero to get the Grant Morrison treatment. DC is relaunching Green Lantern with Morrison and artist Liam Sharp at the helm in November. The new series will put Hal Jordan back in the spotlight as the main Green Lantern of the DC Universe.
"Instead of the big, epic, 12-part stories, we're focusing down on the everyday life of a space cop. Basically, it's no more apocalypse-ending storylines," Morrison told IGN. "The basic concept is that [Hal Jordan] is like a space cop that patrols a sector of the universe where anything can happen. We've made it more like a police procedural."
Here's the official synopsis for The Green Lantern #1…
"In this debut issue, when Earth's space cop, Hal Jordan, encounters an alien hiding in plain sight, it sets off a chain of events that rocks the Green Lantern Corps—and quite possibly the Multiverse at large—to its very core. There's an inter-galactic conspiracy afoot, as well as a traitor in the GL Corps' ranks, so strap in for more mind-bending adventures in this masterpiece in the making."
Morrison and Sharp revealed that their series will focus solely on Hal, foregoing the other human Lanterns and many of the familiar alien ones. Instead, the new Green Lantern book will reintroduce long forgotten alien Lanterns as well as new ones. As we've seen in his past DC work, Morrison is a big fan of bringing back characters, settings, and elements from the past. He did this during his Batman run by bringing back characters like Bat-Mite and the concept of Zur-en-Arrh. 
They also revealed the Guardians of the Universe will have a role in the book as "police chiefs who run the Corps from the station." Basically, Morrison and Sharp are really doubling down on the space cop tone of the book. 
"We're doing Hal Jordan where, you know he's a good cop, but is he really a good guy?" explained Morrison. "And we're looking into his relationships and how he deals with people. And also the fact that, if you've got a job as a space cop, it's hard to be stuck on the planet Earth. He has other lives on other planets. We're gonna be looking into a lot of things that I don't think we've seen a lot with Hal Jordan before."
At SDCC, DC co-publisher Jim Lee said that the book will see Morrison and Sharp "question what the notion of justice [in space] is."
"We just presume that it would be the American style of justice that would rule all the 3,000 some-odd sectors of the universe, but when you think about it there's only several human Green Lanterns," Lee said. "There are many more other Green Lanterns that come from different worlds, different cultures, and their sense of what justice is feels like would be very, very different."
IGN also revealed some art for the book. Here's an awesome piece from Sharp:
"We're really going back to basics," Sharp said. "Hal is very much the unreconstructed Hal that you remember from those old days. I love that he's really adrift. He can't even hold down a job. He's a pilot and then he's an insurance salesman. All of that kind of stuff is in there and he's just sort of insubordinate. He doesn't really want to have a job so he's just drifting."
The Green Lantern #1 arrives on November 7.
Read the Den of Geek SDCC 2018 Special Edition Magazine Here!