News
New Fantastic Four Costumes Revealed by Marvel
Ben Grimm (The Thing), Johnny Storm (Human Torch), and friends are getting a new look as the Fantastic Four slowly returns to Marvel.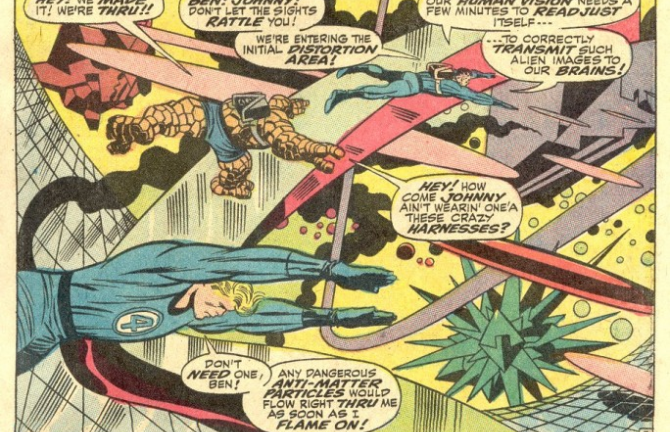 If you're not reading Marvel Two-In-One by Chip Zdarsky, Jim Cheung, Valerio Schiti, and Frank Martin right now, I don't know what to tell you. You're missing out on what might just be the most fun pure superhero book Marvel has right now. It has been the perfect match of writing and art, with Zdarsky's rapid-fire wit melding perfectly with the big, classic FF style storytelling of artists Jim Cheung and Valerio Schiti. Fans who feel (rightfully) that the Fantastic Four have been kinda mistreated by Marvel the last few years would do well to pay attention here, because "The Fate of the Four" story is setting the tone for how they will return to the Marvel Universe in all the right ways.
The story has centered on Ben Grimm and Johnny Storm's quest to get the band back together while Reed Richards, Sue Storm, and Franklin and Valeria Richards are missing after the events of Secret War. Seriously, it has been a loooong time since Marvel has had a Fantastic Four book on the market, and this has all of the elements you want…even if they're still short a couple of members. Oh yeah, and we've got a cool new super scientist in the form of Rachna Koul helping the fellas out and plenty of Doctor Doom lurking around, too.
So while they continue to tease us with what the actual "fate of the four" is going to be, we at least have an indication of what the new look is going to be. Check out these sharp new costumes designed by Valerio Schiti!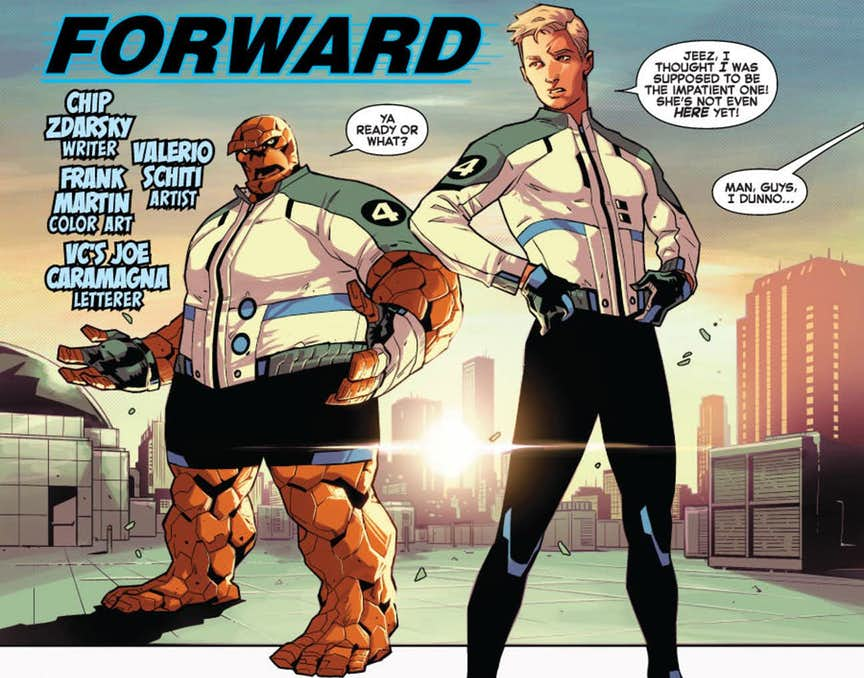 These are awesome, and certainly the sharpest the team has looked in years. Not that it's happening any time soon, but it's easy to imagine this look being adapted for the movies when the Fantastic Four finally join the Marvel Cinematic Universe.
Artist Valerio Schiti unveiled a more detailed look at the costumes, too…
https://valerioschiti.tumblr.com/post/171832273728/new-costumes-for-ben-johnny-and-rachina-you
Just as one final reminder, Chip Zdarsky is currently writing two of the best, funniest superhero comics on the market right now with both Marvel Two-In-One and The Spectacular Spider-Man. He really gets Spidey, as this panel from the latest Marvel Two-In-One proves…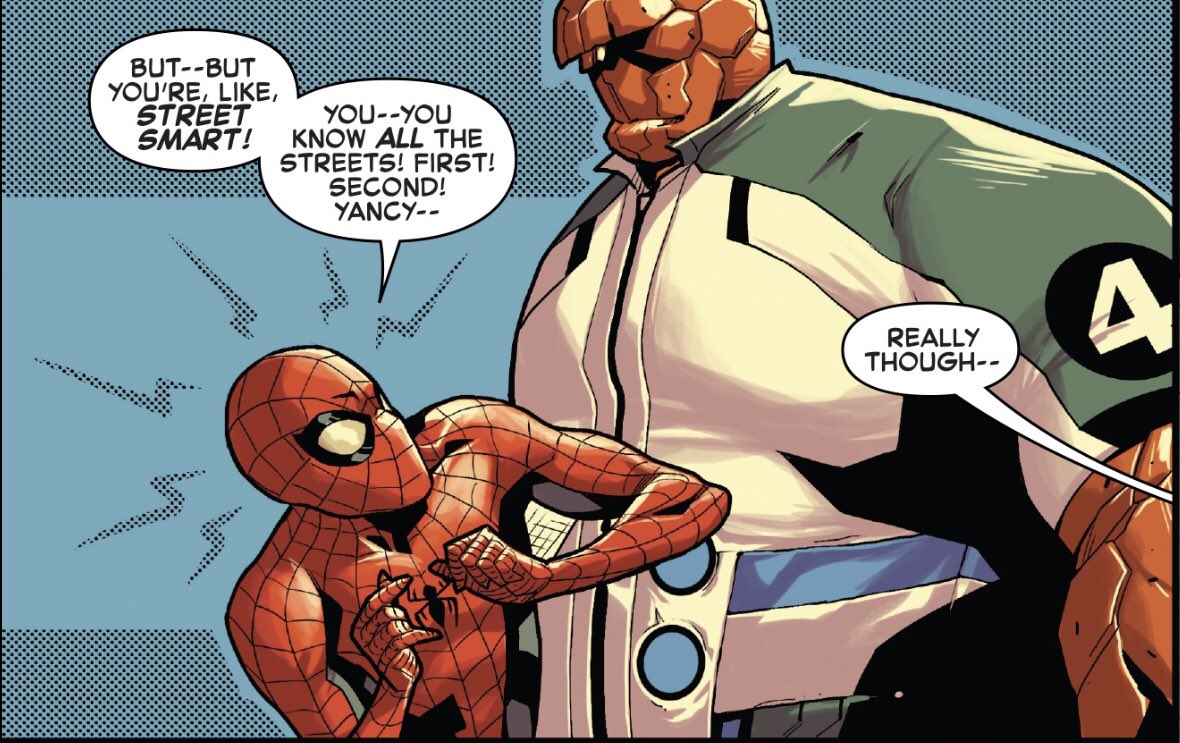 Marvel Two-In-One #4, which debuts the new look, is on sale now.