News
New Dick Tracy Series Coming
It looks like the dam has finally broken, and there will be plenty of new Dick Tracy adventures to look forward to!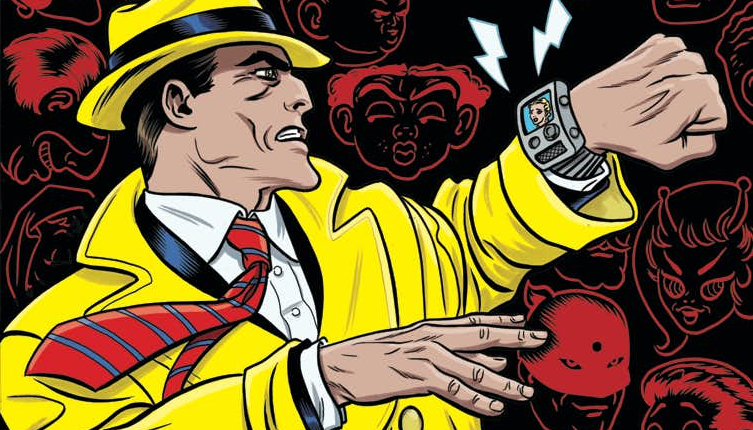 Every single time the words Dick Tracy are mentioned on this website, I am obligated to point out what a bizarre, tangled mess the character's legal rights have been over the past few decades. How bad are they? So bad that even though the 1990 movie with Warren Beatty wasn't a roaring success, nobody is allowed to make a sequel (details on that here). So bad that numerous creators have pitched assorted Dick Tracy comic book series over the years only to be left out in the cold (a promising pitch from Archie Comics was the most recent victim). So bad that not even Bruce Campbell was able to get a TV series out of the gate.
Ah, but there is hope! IDW Publishing, who have done an excellent job managing the reprint library of comics' greatest detective (screw you, Batman!) appear to have finally solved the case.
Dick Tracy: Dead or Alive! is a four issue mini-series by Michael Allred and Lee Allred, with Rich Tommasso and Laura Allred.
Here's the official synopsis:
"The All-American detective just made the biggest collar of his career… and it only cost him his job. Now, the honest cop has packed his bags for "the city by the lake," and its criminal community is firmly in his sights! Featuring cover art and co-written by Eisner Award-winning superstar Michael Allred (Madman, iZombie, Silver Surfer), the new series features strange villains, crooked cops, and gunfights galore."
Check out the cover, and then keep going for more info!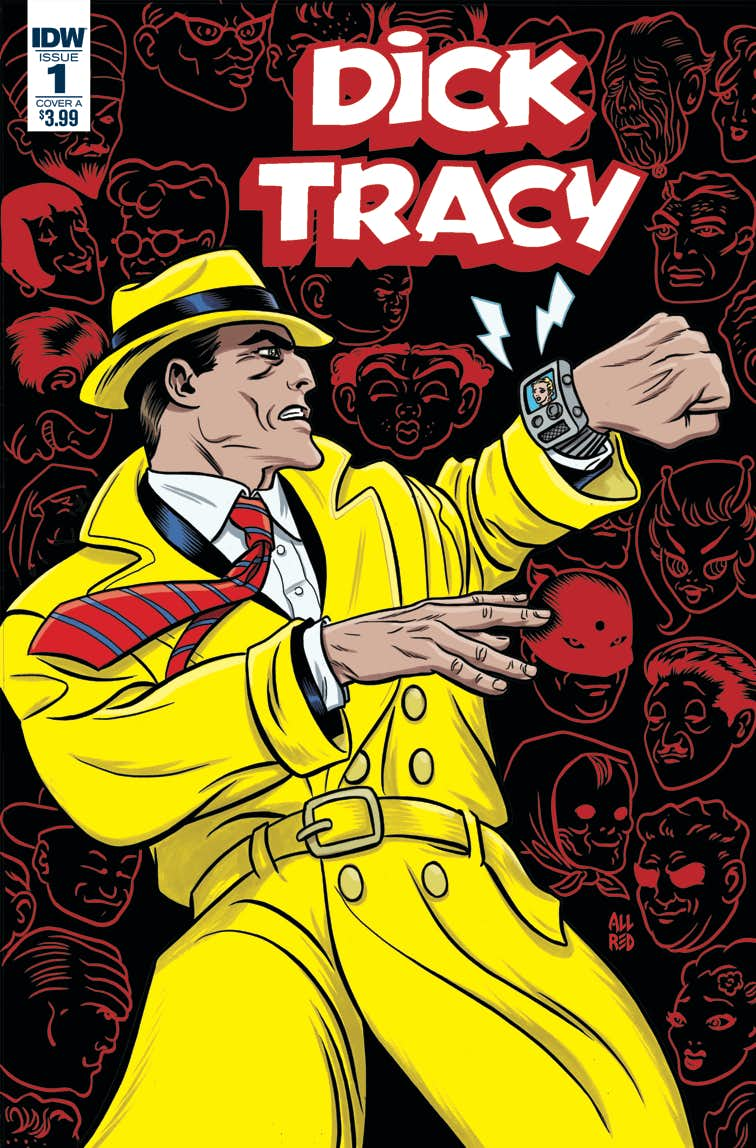 "Dick Tracy is an instantly recognizable old-school icon, like Mickey Mouse and Superman, but he's been out of the spotlight a while and due for a curtain call. We want to shake it up and show the glow in the 21st Century," Allred said in a statement. "I always get a big kick working with my first-ever collaborator and big brother, Lee Allred, as well as my favorite colorist and favorite wife, Laura. But I'm crazy excited about working with Rich Tommaso! He is one of the most innovative and thrilling cartoonists working in comics. I'm lit up with giddy shock that he's letting me slop ink on his beautifully rendered pencils, keeping me on my toes to do the work justice on this thrilling series!"
"Dead or Alive pits Dick Tracy, champion of Law and Order, against not only brutal crime bosses but the corrupted forces of the Law itself," added Lee Allred. "Every hand, cop, and crook will be against Tracy as he battles the enemies of true justice. With Rich, Mike, and Laura as the art team, classic crime drama has never looked so good!"
Rich Tommaso posted some art on his Instagram, as well…
My question, though, is what does this mean for the OTHER new Dick Tracy graphic novel currently in development over at Hermes Press? Or did Hermes jump the gun like Archie did? 
Whatever. I'm just glad to see more Dick Tracy stories being told. Maybe this is a good sign and we'll get a cable TV series next. I'm getting ahead of myself, though. Let's make sure this series actually comes out first.