News
New Catwoman Costume Revealed by DC
Catwoman is getting a new costume designed by writer-artist Joelle Jones. Check it out here!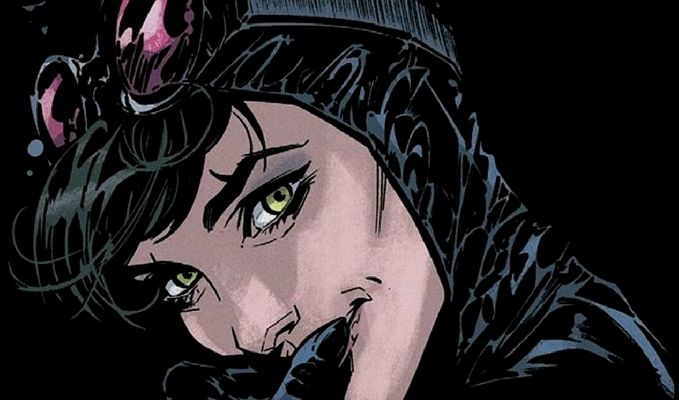 Big things are coming for Catwoman in the next few months. In July, she's marrying Batman as well as getting her own solo series from the brilliant writer-artist Joelle Jones. Now it's also been revealed by DC that the Cat is getting a brand new costume, which will debut on Aug. 1 in Catwoman #2.
"Selina's sticking with the black, but gone are the goggles in favor of a cowl, along with some much sleeker, more stylish gloves and boots," DC explained in a press release. "The new costume also seems to have some reinforcement in the middle and some openings under her shoulders, which add a bit of flair while also giving her arms slightly more mobility—something that would be particularly important in Selina's…ahem, line of work."
Take a look for yourself: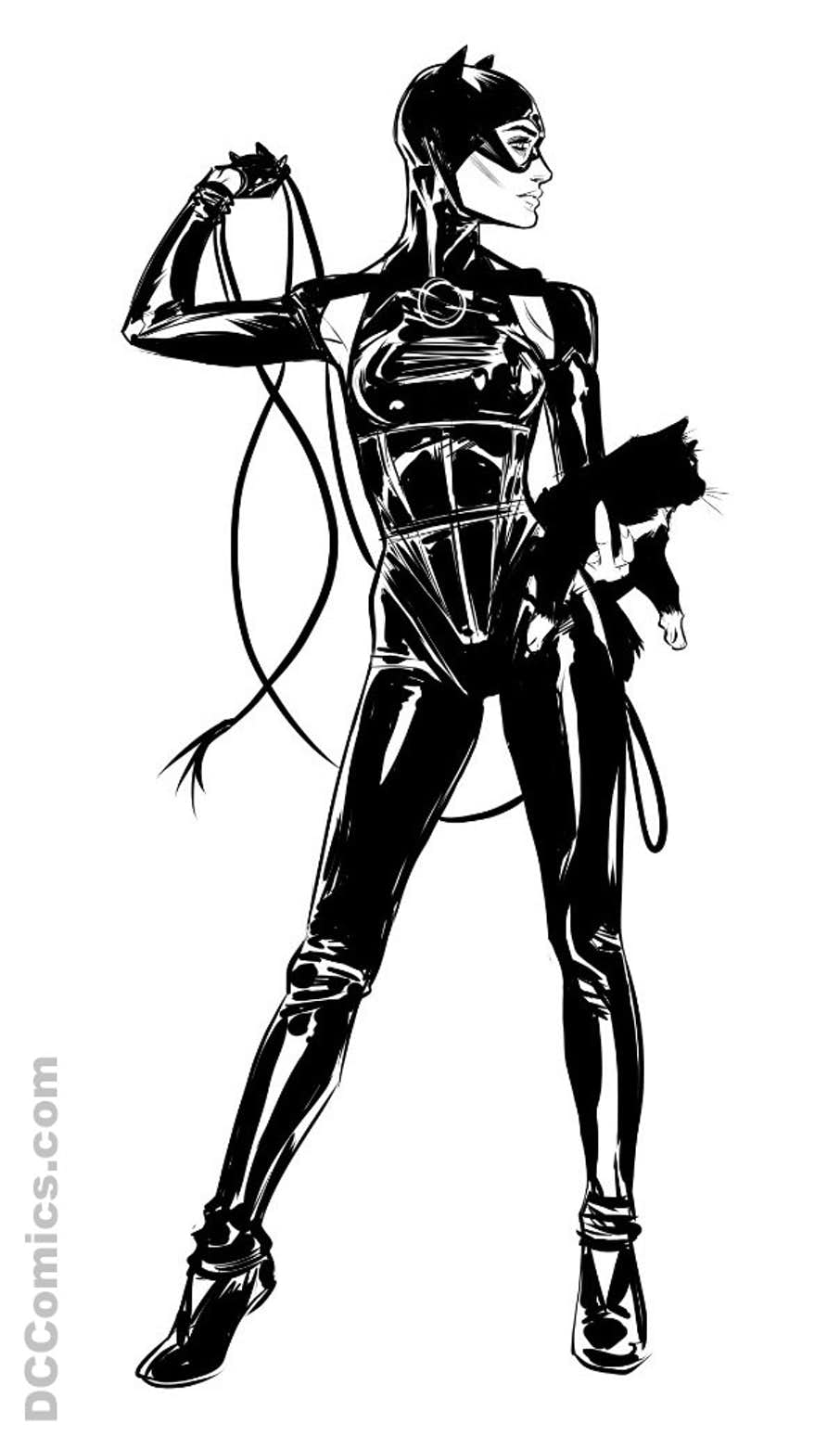 Indeed, this new costume does change up a few key things. The goggles are the biggest tweak of all. While you might not know this if you've only followed Catwoman on the big screen, the goggles have been a trademark part of the Cat's look in the comics since the early 2000s. Jones favors a more classic cowl in her redesign, though, and we have to say it looks great. 
In case you missed it, Jones is only the second woman to draw the main Batman book after Becky Cloonan back in the New 52 days. Her stunning work in Batman thus far has been an absolute masterclass in visual storytelling. Just go back and read "Rules of Engagement," the last two parts of "Superfriends," and the dreamy "Something Blue" to see what we're talking about.
Or better yet, check out her creator-owned series, Lady Killer, which is about a 1960s housewife who moonlights as an assassin! It's outrageous.
If you want more Jones Catwoman, DC has also dropped the solicitation for Catwoman #2 and the cover, which you can check out below: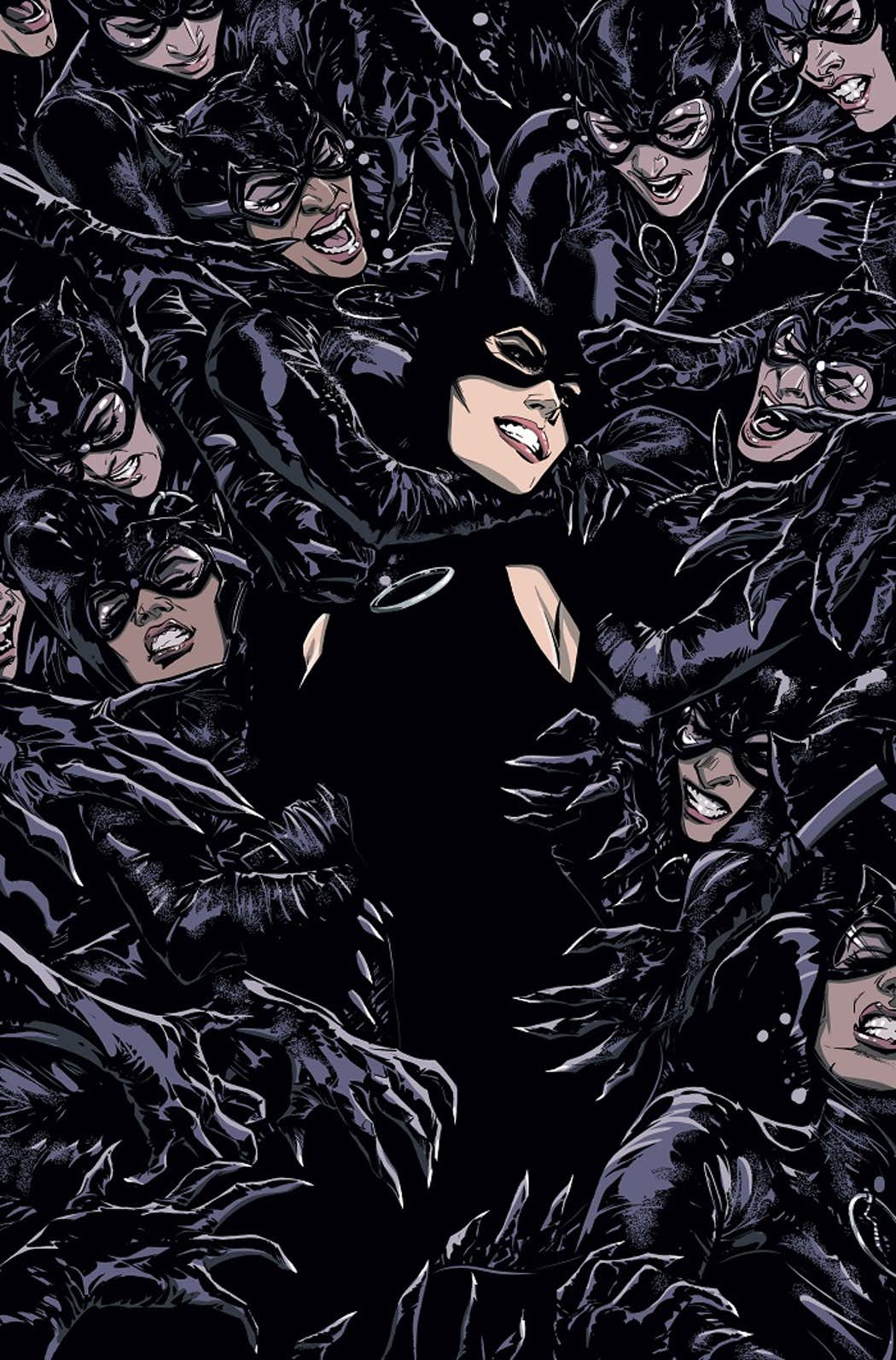 CATWOMAN #2
Written by JOELLE JONESArt and cover by JOELLE JONES
Gotham's a toxic litter box for Selina Kyle of late, so she hits the road looking to clear the air, change her look and clear her name, too—there's a copycat burglar swiping her M.O. who needs sorting out. In her hometown, Catwoman runs afoul of a crime boss who's also hunting this impostor. Can the two declare a truce to hunt a mutual enemy, or will Selina end up just more roadkill?
On sale AUGUST 1 • 32 pg, FC, $3.99 US • RATED T+