News
New Batman Costume Revealed by DC
Batman is getting a whole new look that is all-too-familiar. Yes, the black trunks are back!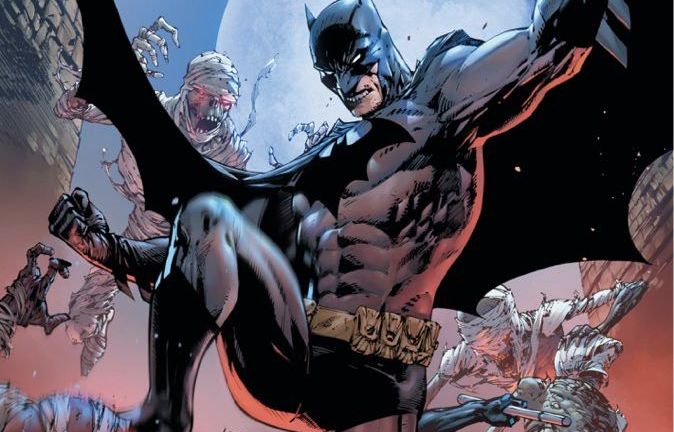 Batman is getting a new suit and it looks pretty familiar. DC revealed at SDCC that the Dark Knight will don his black trunks once again and an all-around more classic look than what we've seen recent years. Gone are the purple hues of the cape and the black and yellow Bat symbol on the chest. The utility belt is yellow once again. It's the old Batman we all grew up with.
DC showed two pieces of art working showing off the suit's return to basics. One is from Lee Weeks: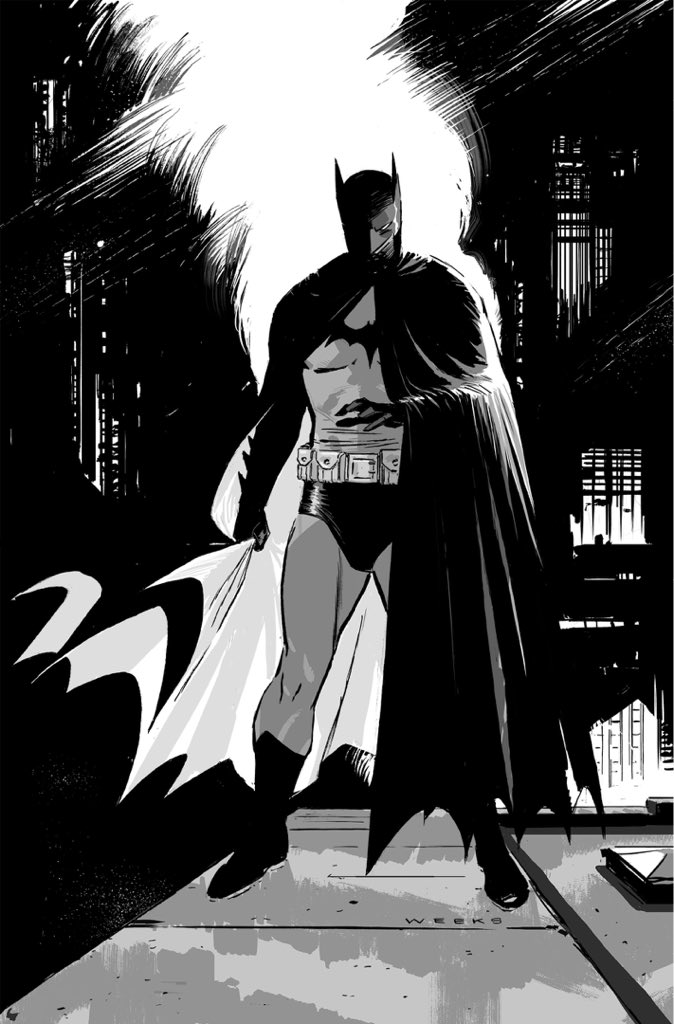 And here's the other from Tony S. Daniel: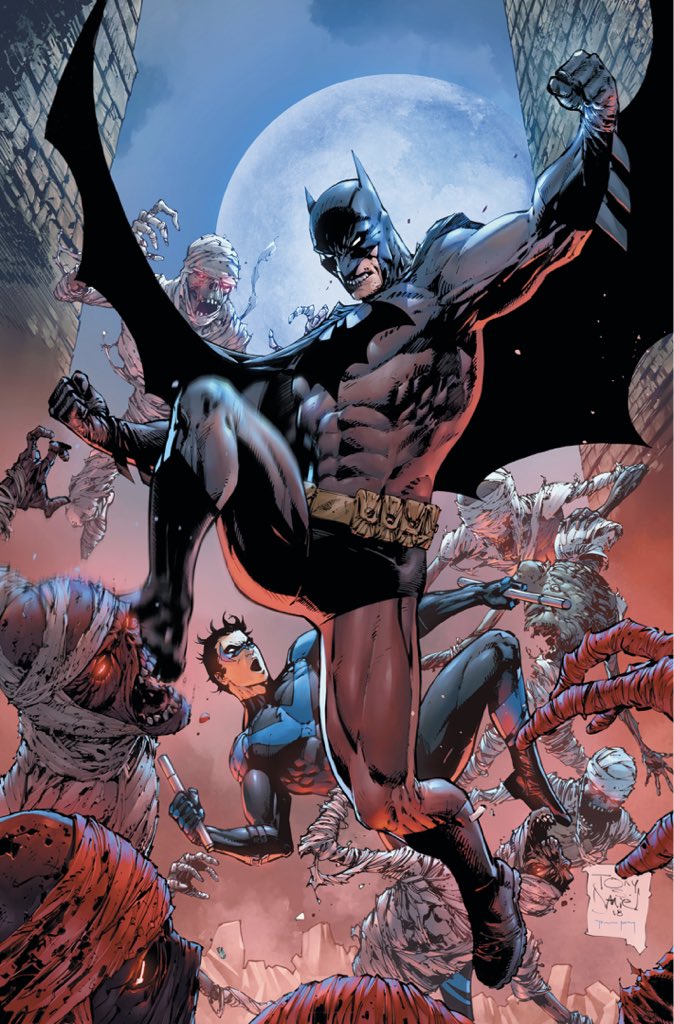 While we're not sure what the Weeks art pertains to, Daniel's piece is the cover of the upcoming Batman #55 (out on Sept. 19), which features a team-up between the Caped Crusader and Nightwing, who has been hanging around since Catwoman left the Dark Knight at the altar earlier in July. It remains to be seen if the issue will also explain why Bats is changing his look. It's probably the heartbreak. 
In reality, the suit redesign is almost certainly meant to tie in with the fact that Detective Comics #1000, a massive anniversary issue from DC, is scheduled to hit racks next March. Superman received a similar redesign back to his classic look for this year's Action Comics #1000, red trunks and all.
DC seems keen on bringing characters back to their roots for these big milestones. We doubt Batman will enjoy the big creative shake-up that Superman did with Brian Michael Bendis, especially since Tom King is absolutely killing it on Batman at the moment and we don't want him going anywhere. We'll take the trunks as long as we can keep King. 
The Batsuit redesign arrived in 2016, just in time for the Rebirth relaunch. The suit was designed by Batman veteran Greg Capullo. We talked to Capullo about that suit at length when it was first revealed. 
Interestingly enough, there was already a sense the Batsuit was going to change even before the DC announcement. We wondered if DC had stealthily snuck in a redesign in the pages of Doomsday Clock. The suit the Bat wears in the Geoff Johns/Gary Frank miniseries is a bit different than anything else we've seen. Ultimately, that seems to just be a stylistic thing, as DC has settled on something a bit more retro. 
More on Bat vigilante fashion as we learn it!
Read the Den of Geek SDCC 2018 Special Edition Magazine Here!