News
More Character Casualties Coming For The Walking Dead
Kirkman teases that he's not done with the deaths...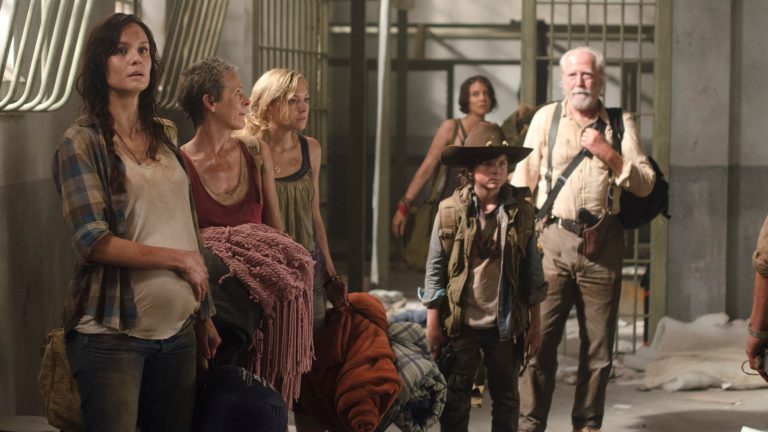 Robert Kirkman, creator of AMC's wildly popular The Walking Dead series, told Entertainment Weekly that he's not quite done killing off characters yet, and teased that there might be more deaths coming before Season 3 ends.
[Related Article: The Walking Dead, Season 3, Episode 12: Clear Review]
"I'm afraid there may be a casualty or more still to be experienced by the end of this season," said Kirkman. "We'll see."
"I don't want to give anythign away because we have some really cool stuff planned for the finale, but I will say that there is a resolution to the [prison] storyline at the end of the season," Kirkman continued.
"There are new places to go in season four, but whether or not that means a new setting or new story direction or simply new characters…I can't really nail down any specifics."
We're not really getting anything we didn't already assume from Kirkman here.  Already this season, we've seen the death of T-Dog, Lori and Axel.  The Walking Dead is truly an unforgiving show, in the sense that it doesn't matter how big of a star/fan favorite a character is, Kirkman is not afraid to write the character off. 
We do know that Morgan, whom made his return last sunday, will make another appearance in the upcoming season 3 finale.  Could Kirkman finally give us the death of Morgan? Or is that too obvious?
Who do you think will be the next character to die on The Walking Dead? Sound off below in the comments!
Like us on Facebook and follow us on Twitter for all news updates related to the world of geek. And Google+, if that's your thing!