News
Mighty Morphin Power Rangers #43 Exclusive Covers Reveal
We've got the main and trading card variant cover art for the upcoming issue #43 of the Power Rangers comic!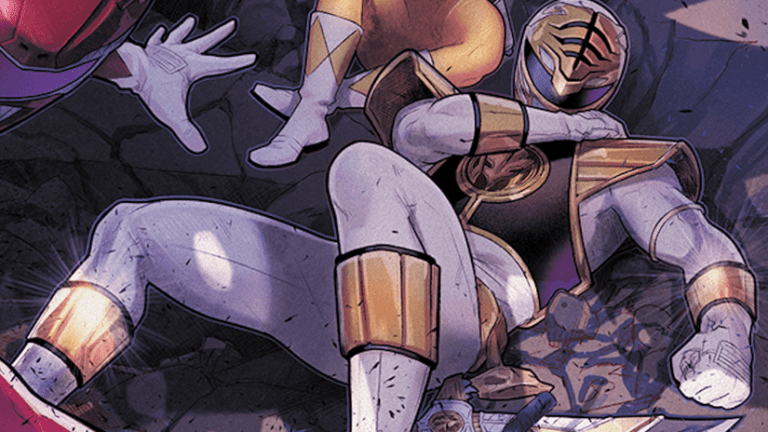 The Power Rangers comic is going in bold new directions by introducing the White Ranger into the main comic, especially after its univere altering "Shattered Grid" arc. While the comic has veered away from Power Rangers TV stories since the beginning, having the White Ranger around without any of the "Green Candle" episodes is still a huge depature. While we haven't gotten issue #40, where the White Ranger is set to debut, we've got an exclusive look at the covers of issue #43 of the Mighty Morphin Power Rangers comic.
First up is the main cover by Jamal Campbell.
What has beaten the Rangers back so badly? What's going on in the sky? Some unknown evil force? Those massive time portals from Time Force? What's that shadow of? So many questions!
While this won't answer any of them, we also have the Trading Card variant cover by Kris Anka.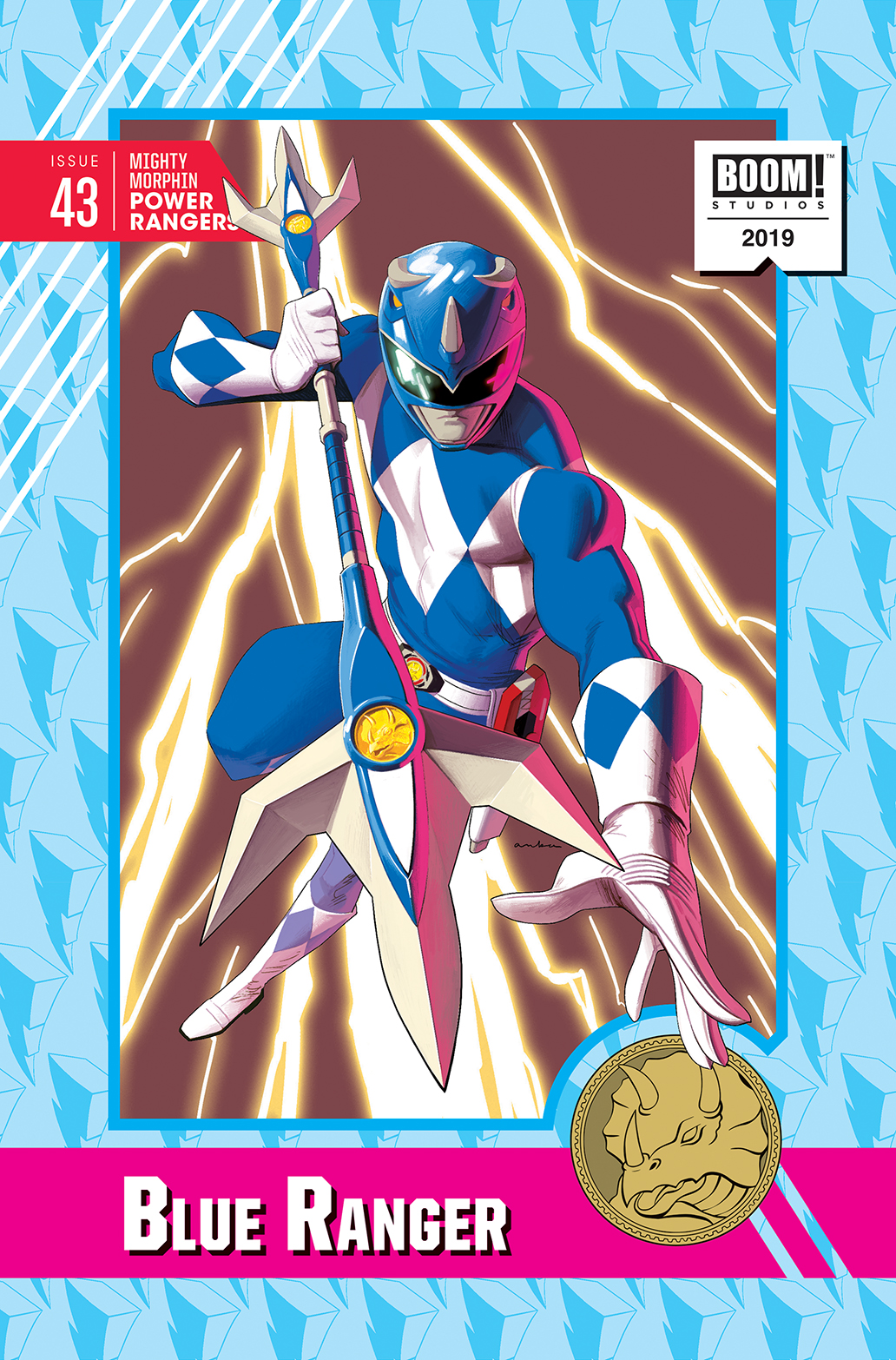 Billy is killing it in that pose! Hopefully this art ends up in another poster book from Boom. The Necessary Evil arc looks to be one that should be a solid read for longtime fans. For those that need a refresher on what Necessary Evil will mean for the Power Rangers comics, Dafna Pleban, Senior Editor, Boom! Studios said,
"Just like Shattered Grid changed the fates of the Mighty Morphin Power Rangers and their universe forever, Necessary Evil will reveal huge shocking twists and reveal new details that will expand the Power Rangers legacy and have fans running to the store to find out what happens next!"
Stay tuned to Den of Geek for all things Power Rangers!
Keep up with all our Power Rangers Beast Morphers news and reviews here!
Shamus Kelley is a pop culture/television writer and official Power Rangers expert. Follow him on Twitter! Read more articles by him here!