News
Marvel's Inhumans Movie Loses Release Date
The Inhumans movie will come to a theater near you...eventually. Marvel isn't sure at the moment.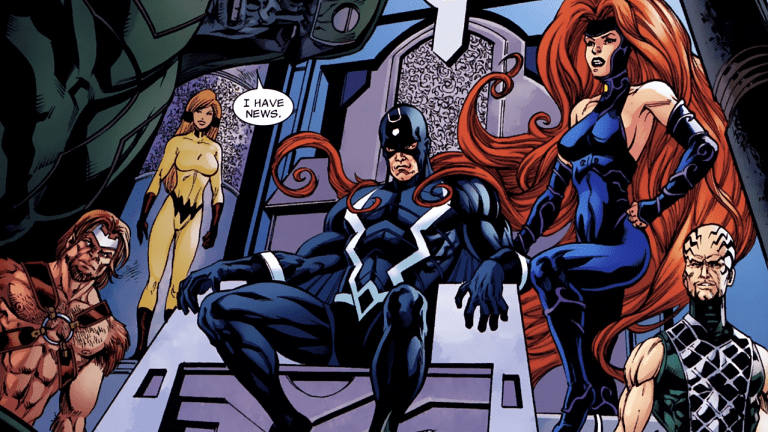 If you thought Guardians of the Galaxy was a long shot, we'd like to introduce you to The Inhumans. Marvel's next offbeat concept is currently scheduled for July 12th, 2019, but that date is now going to slip further into the future. Disney has now removed The Inhumans movie from the Marvel release calendar. It will probably get a new date, but it's rare that Marvel doesn't immediately replace a spot with something else or announcing a new date for the moved project.
On April 11th Kevin Feige told Collider to expect a delay, not because of problems, but because Marvel already has an embarrassment of riches on its schedule.
"Since we made our initial phase three announcement, we added Spider-Man, which was a big joyous coup for us. We added Ant-Man and the Wasp, which was a big fun continuation of that story for us. Walt Disney Company has announced an Indiana Jones film for right around that same time. So I think it will shuffle off the current date that it's on right now. How far down it shuffles, I'm not sure yet."
This isn't the first time Inhumans will move on the schedule, as it was originally slated for November 2nd, 2018, but was soon bumped to the following July. It shouldn't be a problem, as Marvel also has reserved May 1st, 2020, July 10th, 2020, and November 6th, 2020 for currently untitled projects, so the Inhumans movie could end up sitting comfortably there. You can see the full Marvel movie release schedule here.
Agents of SHIELD has spent much of its most recent seasons introducing Inhumans-related concepts. With cosmic Marvel franchises like Guardians of the Galaxy 2, Captain Marvel, and the first half of Avengers: Infinity War on the schedule well ahead of it, by the time we get to Inhumans, things should be nicely laid out. If you need to know more about who The Inhumans are and where they come from, we've got you covered.
The Inhumans movie "will introduce dozens of characters into the Marvel Cinematic Universe," said Kevin Feige back in 2014 when the project was first announced. "We really do believe the Inhumans can be a franchise or a series of franchise unto themselves. They have dozens of powers and an amazing social structure. With our 20th movie in the Marvel Cinematic Universe, we wanted to continue to refine what that universe is about."
There's no writer, director, or cast in place.