News
Marvel's Hero Project Trailer: Disney+ Series Showcases Heroic Kids
While Disney+ will be heaving with MCU material, Marvel's Hero Project draws inspiration from young real-life crusaders.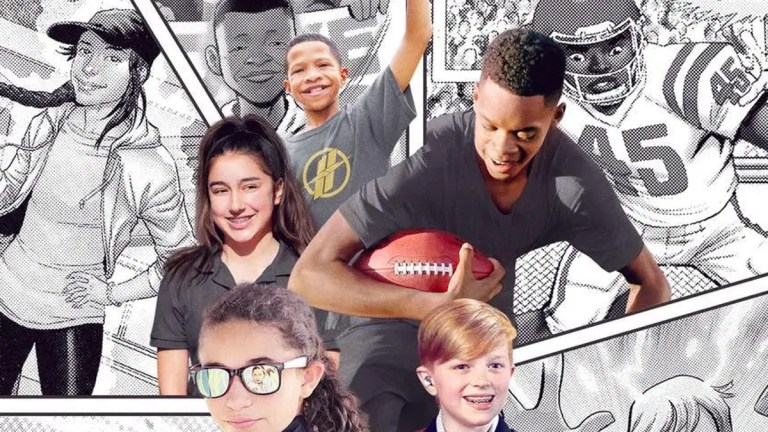 Marvel's Hero Project has charted its arrival on the imminently launching streaming service, Disney+, manifesting not as a surreal, star-studded TV series continuation of the Marvel Cinematic Universe, but, rather, a chronicle of the real-life heroic deeds of children who – either through activism or overcoming adversity – will have their stories told onscreen, put through the stylistic lens of Marvel Comics.
While the adage that not all heroes wear capes might be a cliché at this point, Marvel's Hero Project uses the power of Marvel Comics to provide some pint-sized heroes with their proverbial capes, regardless.
Marvel's Hero Project Trailer
The first trailer for Disney+ series Marvel's Hero Project has arrived.
Marvel's Hero Project Release Date
Marvel's Hero Project premieres on Disney+ on the streaming platform's launch date, Tuesday, November 12.
Further Reading: Disney+ Streaming Service: Launch Date, Price, Movies, and Shows
Marvel's Hero Project Details
Distinguishing itself amongst the embarrassment of scripted Marvel and Star Wars property riches on Disney+, Marvel's Hero Project is a reality series that – contrary to the majority of the genre – is actually inspirational in nature, spotlighting the stories of children who have dedicated their lives to endeavors greater themselves, proving their bravery, creativity and tenacity. However, the editors from some of Marvel's top titles have come together to depict the deeds of said children with paneled artwork that assigns Marvel-contextual meaning, depicting their real-life heroism as comic book art.
Indeed, the series is a testament to the power of imagination; an element with which Marvel is no short supply, making the story of these children heartwarmingly embellished though depicted comic book artwork that projects their real-life super-heroic efforts without delving into the realm of campy, platitudinal hyperbole.
Besides Marvel's Hero Project, streaming platform Disney+ will launch with a showcase series in Star Wars Universe-set spinoff, The Mandalorian, joined by animated Toy Story spinoff Forky Asks a Question and The World According to Jeff Goldblum, along with a vast catalogue of Disney-owned offerings to access.
Joseph Baxter is a contributor for Den of Geek and Syfy Wire. You can find his work here. Follow him on Twitter @josbaxter.