News
Marvel's Cloak and Dagger & Runaways Crossover Confirmed!
It's official! The Runaways are set to meet Cloak and Dagger when the former has its Season 3 release on Hulu in December.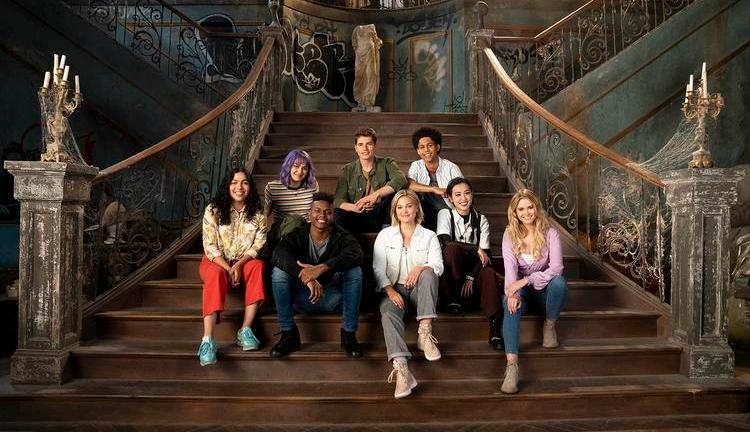 Ever since Marvel's Runaways and Marvel's Cloak and Dagger first premiered, people have been asking about the potential for a crossover event. Not only do these characters spend time together in the comic books, but the TV series adaptations are not-so-dissimilar tonally, despite airing on different networks (Hulu and Freeform, respectively), and both feature teenagers as their main protagonists.
Marvel teases that the crossover event will take place "later this year," during an episode of Marvel's Runaways Season 3, which premieres in December. Cloak and Dagger Season 2 ended in May with a finale that saw Tandy and Tyrone leaving New Orleans to see if they might be able to use their superpowers to help people in other parts of the country. Guess who lives in another part of the country?
read more: How Cloak & Dagger Makes the MCU a Better Place
Runaways ended its second season last December, with the teenage found family split up. Season 3 will see the Runaways searching for their captured friends Chase, Gert, and Karolina, as well as facing off against an enemy who is after Leslie and her unborn baby. When Nico brings them into the dark realm, the group faces off against Morgan le Fay, previously announced to be played by Elizabeth Hurley.
"It's so fun being able to do something that revels in the Mighty Marvel Manner!" said Jeph Loeb, Executive Producer and Head of Marvel Television, in the official press release. "Having these young heroes crossover allows fans of both shows to see the adventure everyone has been waiting for and we've only hinted at."
read more: Explaining Cloak and Dagger's Luke Cage Reference
This is particularly good news, I think, if you're a Cloak and Dagger fan, as that show has yet to be renewed for a third season. Could this be a sign that Marvel has plans to continue on with that series, as well? Getting these characters in front of more viewers in the form of a Runaways appearance certainly can't hurt the situation and, with Disney+ set to launch in November, perhaps Marvel/Disney is considering a streaming home for Cloak and Dagger…
In the mean time, Marvel's Runaways will premiere all 10 of its Season 3 episodes on December 13 on Hulu. Find out more about that here. All seasons of Marvel's Cloak & Dagger and Runaways are currently available to stream on Hulu.
Kayti Burt is a staff editor covering books, TV, movies, and fan culture at Den of Geek. Read more of her work here or follow her on Twitter @kaytiburt.
Read and download the Den of Geek SDCC 2019 Special Edition Magazine right here!