News
Marvel Reveals X-Men Plans at SDCC
Marvel shared with the world their plans for the new X-Men world, and it's a lot.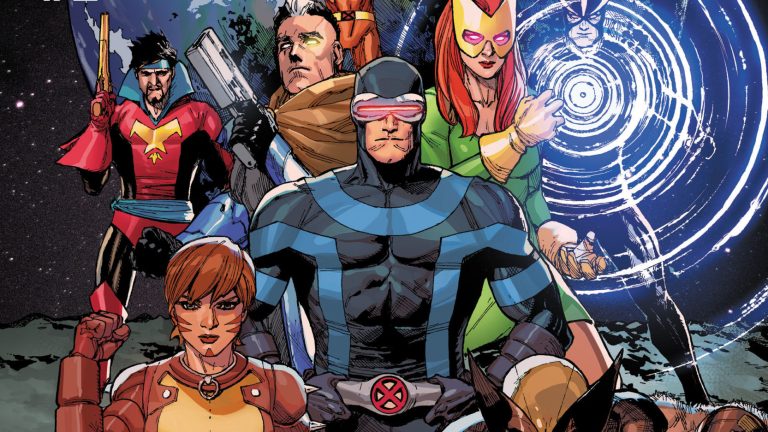 Jonathan Hickman is returning to Marvel next week to light a fire under the X-Men, and at San Diego Comic Con, he shared his plans for the first wave of X-Men comics to follow his place-setting launch titles, House of X and Powers of X.
Six books launch in the first wave: X-Men, Excalibur, X-Force, New Mutants, Fallen Angelsand Marauders.
"House of X and Powers of X lay the groundwork for a whole new world of X-Men stories for years to come, and the Dawn of X books are the promise of that new world come to life," said X-Men Senior Editor Jordan D. White in a press statement.
White later told Polygon more about the lead in books: "[After House of M] the [books] became less about acceptance by humankind and more about the fact that they were going extinct and that they might disappear as a species. That was the driving force of the X-Men, and while there have been fluctuations in that story over the years, I still think that generally that's been the thrust of the line for quite a while. I think it was time for a change."
Powers of X (pronounced "Powers of Ten" at the panel, but it's not clear if that was trolling or not) is the story of mutants throughout time, while House of X is more about the mutants in the now, though the two intertwine. They then reset the X-Men the same way "Disassembled" did to the world of the Avengers, and from there, the first wave of new books launch.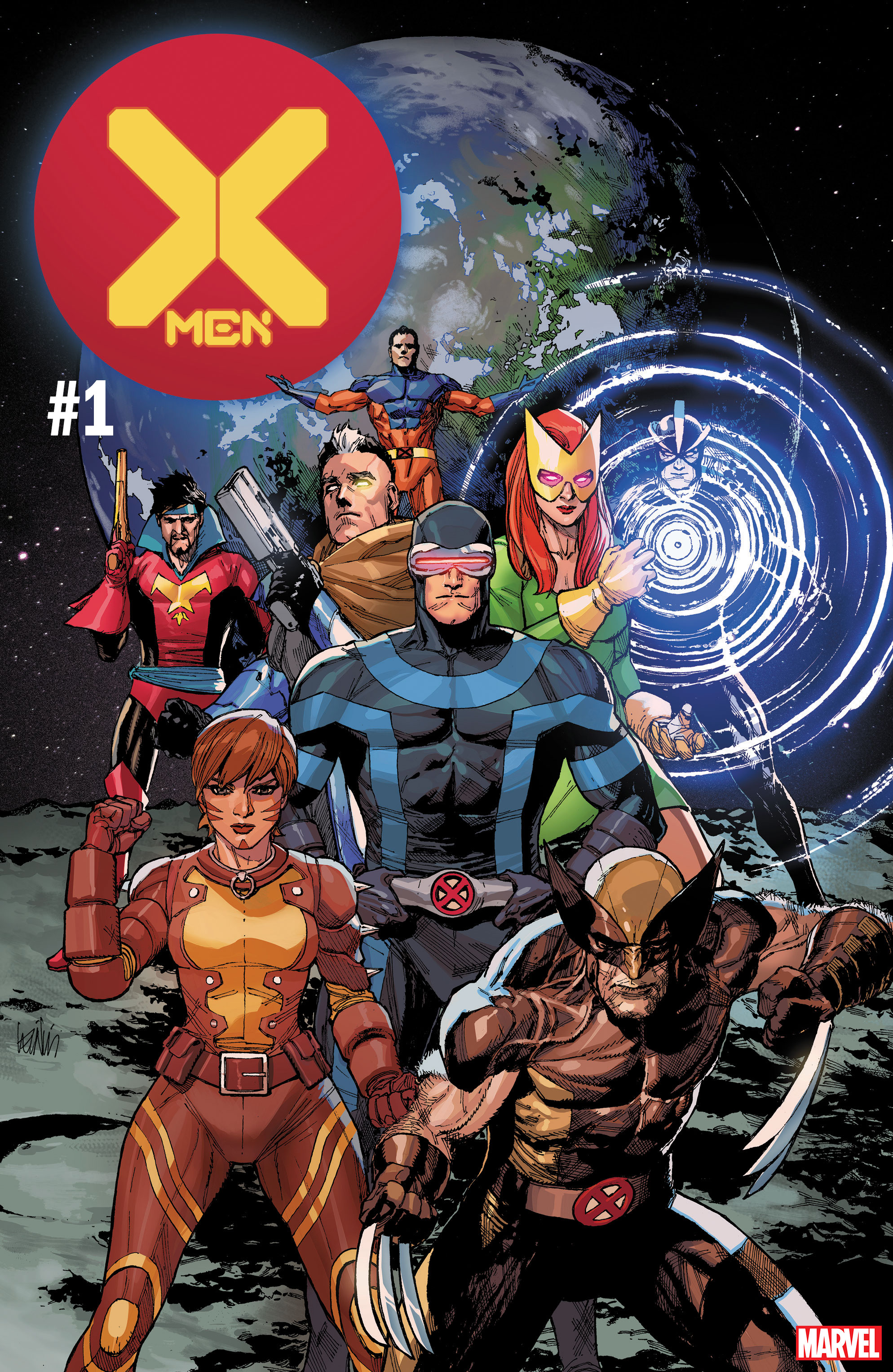 X-Men #1 launches in October, written by Hickman with art from Leinil Francis Yu (who recently helped launch Ta-Nehisi Coates' Captain America).
This is the flagship X-book with the heaviest hitters and the series driving the rest of the line. It ALSO has almost nothing but Summerses on the cover – Cyclops, Jean Grey, Rachel Grey, Cable, Corsair, Havok, and okay-if-you-say-so-but-only-because-I-trust-you-Jonathan Vulcan – along with Wolverine in his scientifically proven best costume.
Marauders #1 also launches in October, from Gerry Duggan (Guardians of the Galaxy, Infinity Wars) and Matteo Lolli (Asgardians of the Galaxy).
This book has Emma Frost's Hellfire Trading Company funding a team of Marauders sailing the seas protecting mutants and presumably doing some light raiding. The team is led by Captain Kate Pryde and Lockheed, with Iceman, Storm, Bishop, and Pyro rounding out the crew. This book should probably be called Privateers but who am I kidding, I'm probably buying an X-Men book with Storm, Bishop, and Iceman on it.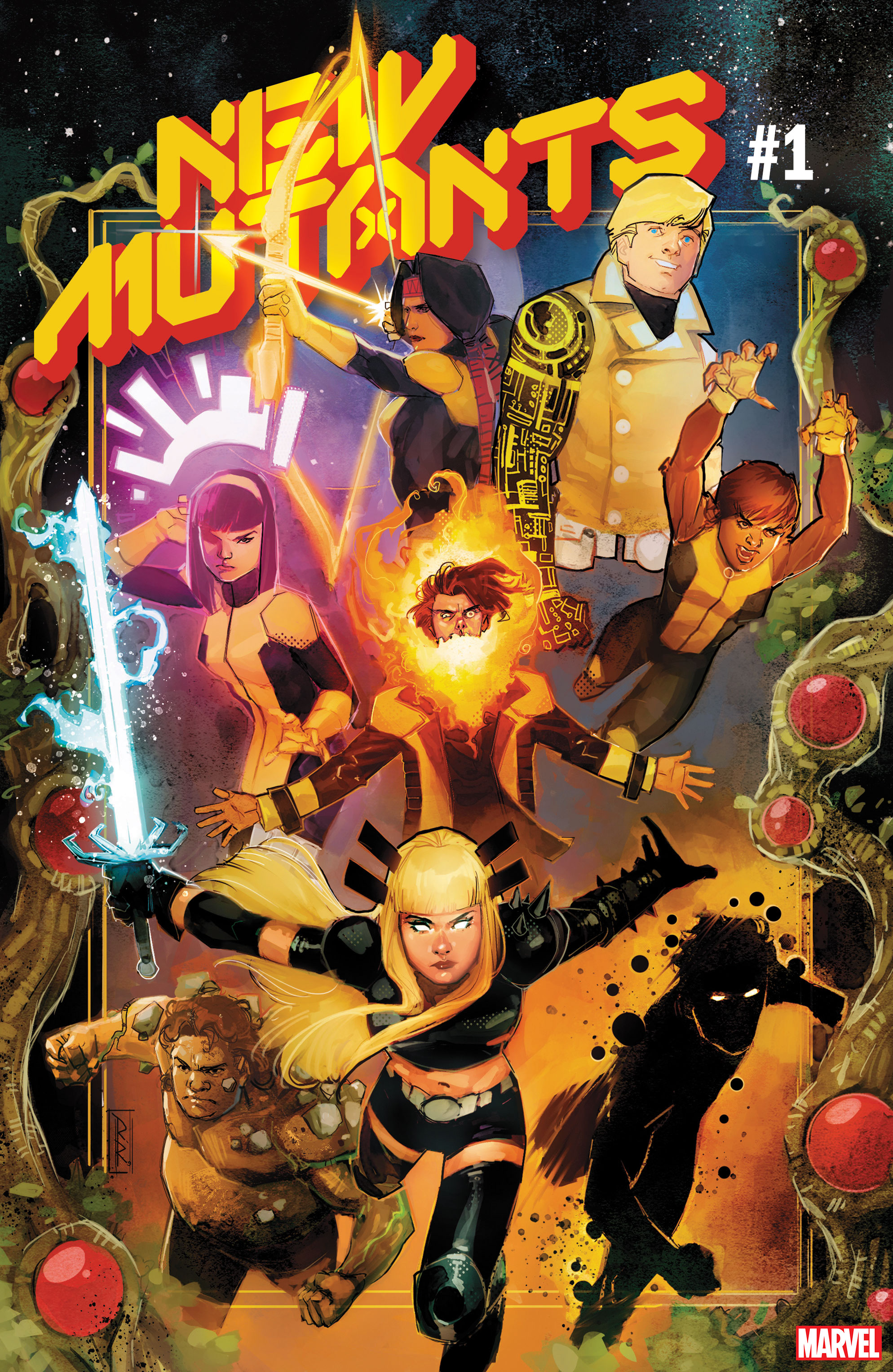 Hickman is working with Ed Brisson (X-Force) and Rod Reis (Secret Empire) on New Mutants. Wolfsbane and Karma (both resurrected) are joined by Magik, Sunspot, Mirage, and Cypher and former Generation Xers Chamber and Mondo head into space with the Starjammers to find their missing friends.
Hickman is co-writing the first arc, then handing the reins to Brisson. As a reminder, Hickman is an ENORMOUS New Mutants fan. That was his primary motivation behind putting Cannonball and Sunspot on the Avengers. New Mutants launches in November.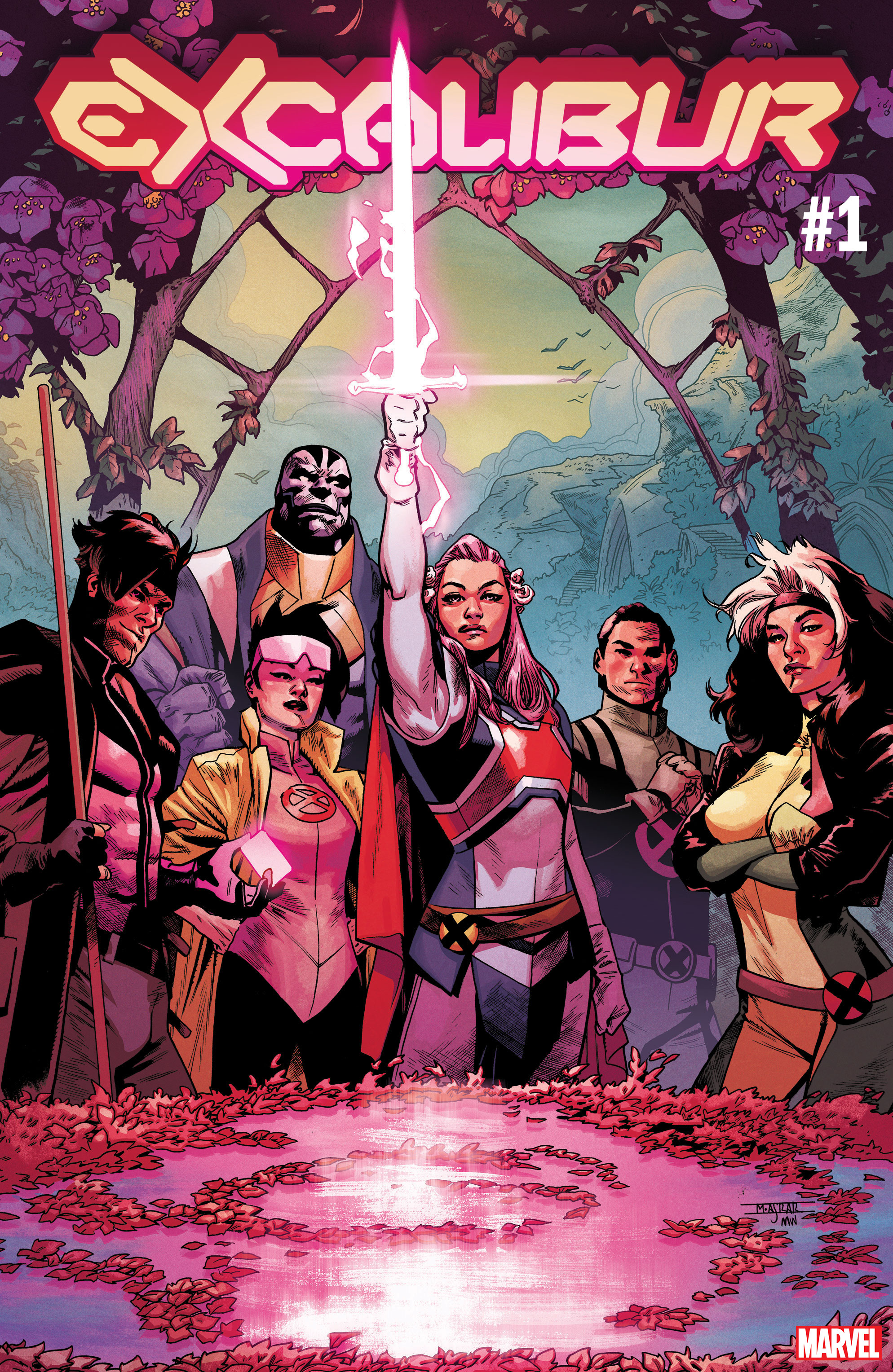 Tini Howad (Thanos) and Marcus To (X-Men Blue) bring us Excalibur in October.
This book will explore mutants' connection to magic and Otherworld. Betsy Braddock takes her place as Captain Britain, and she's joined by the most magical of all mutants: Rogue, Gambit, Jubilee, Rictor, and Apocalypse. Wait…what?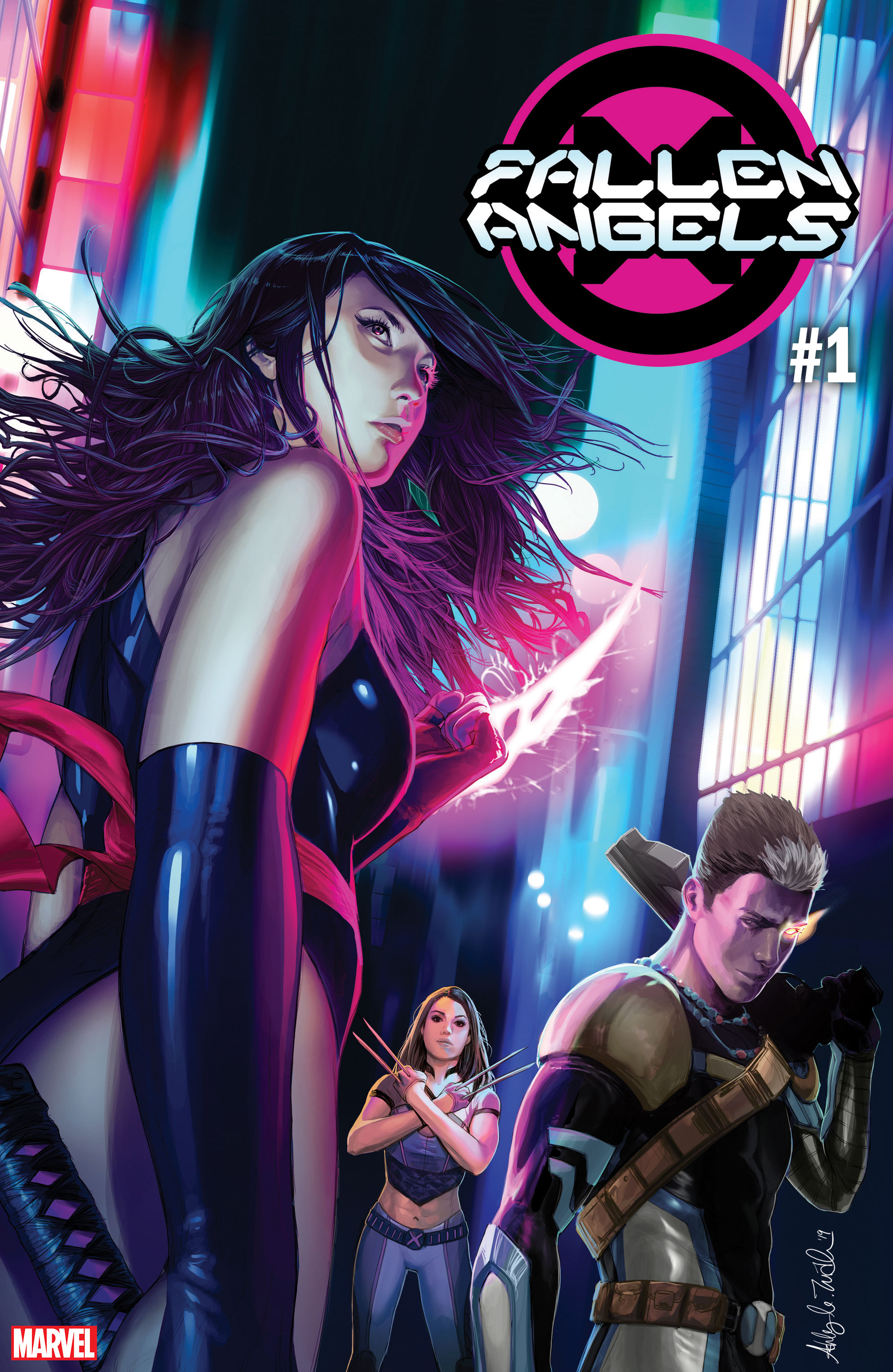 Fallen Angels has the recently resurrected (in The Return of Wolverine) Kwannon, now using the mantle of Psylocke, gathering a team for revenge after an old friend is killed, and potentially jeopardizing mutantkind's new world. She's joined by kid Cable and X-23. Bryan Edward Hill (American Carnage, a book almost certain to be on a slew of Best of 2019 lists) and Szymon Kudranski (The Punisher) are the creators for this November launch.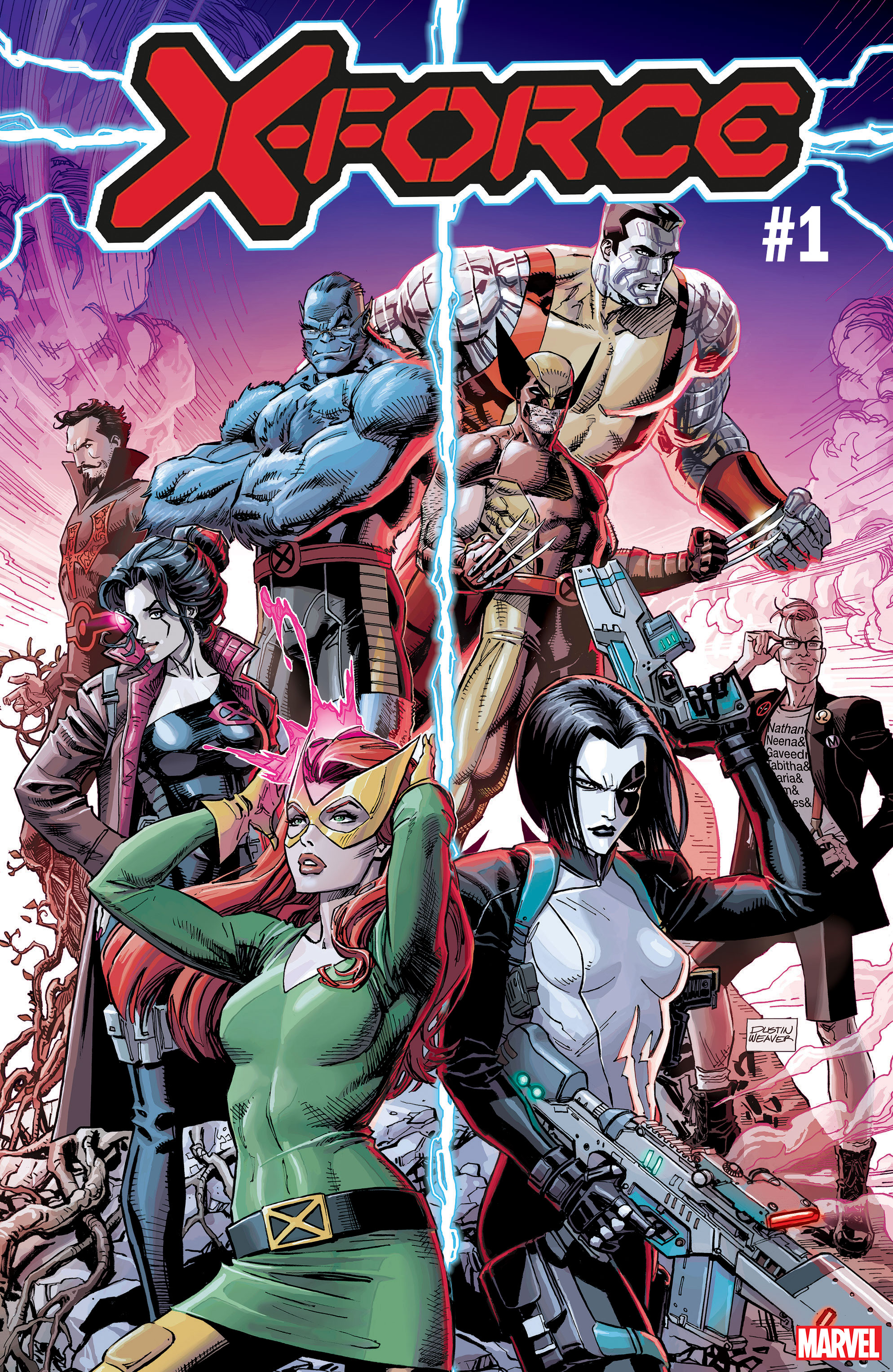 And finally in November, Ben Percy (Green Arrow) and Joshua Cassara (Falcon) launch X-Force. Described as "The CIA for mutants," this team has Beast, Jean Grey and Sage as their lead intelligence agents, with Domino, Colossus, Wolverine and Kid Omega running black ops for them. This team is fascinating, with two sets of ex-flames (Jean Grey and Wolverine and Domino and Colossus) and Kid Omega being given something X to do. Also that's totally Dr. Strange hiding in the background there. 
There is a wave 2 being worked on for X-books, with Vita Ayala and Leah Williams announced as writers. For more on the X-world of comics coming out of San Diego Comic Con, stick with Den of Geek!
Read and download the Den of Geek SDCC 2019 Special Edition Magazine right here!