News
Marvel Teases The Future of Thor
Get a look at what's coming up for Thor in the Marvel Universe.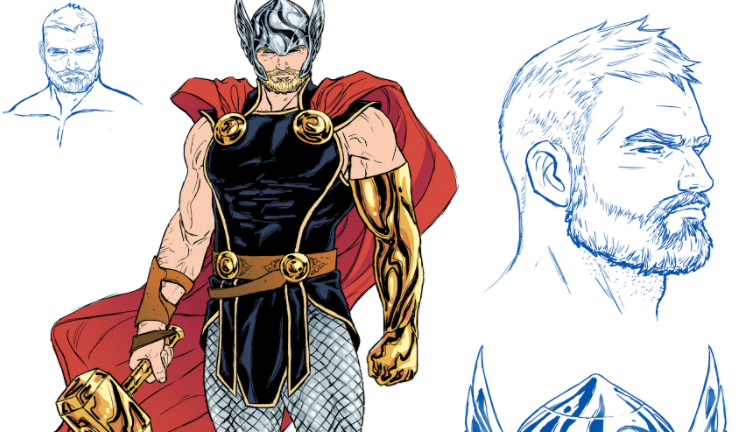 Spoilers for Thor #700 follow. You should read it.
As part of the Marvel Legacy initiative, Marvel is going back to classic numbering on most of their long-running titles. The most significant renumbering so far was Thor#700, the first Legacy anniversary issue and the start to what feels like the culmination of five years worth of Asgardian epics by Jason Aaron.
In that anniversary issue, Aaron and his most recent artistic collaborator, Russell Dauterman, dropped a classic splash page tease of upcoming stories…
"You see a lot teases for upcoming stories here," says Aaron. "Some of those stories will play out in the pages of Thor. Others will play out elsewhere, some across multiple titles. Between Thor#700 and Marvel Legacy #1, I'm really setting the stage for the biggest stories I'll be doing for Marvel in 2018. Probably the biggest stories I've ever done for Marvel, period."
Considering Aaron's title has so far tackled; Shi'ar theology; environmentalism and corporate greed; political intrigue between ten realms; WAR THOR m/; the creation of a multi-realm strike force; nihilism and the point of gods in a universe full of heroes; and Surtur's family, to call this the "biggest stor[y]" he's done for Marvel is patently ridiculous and exciting in a wonderful way.
Marvel has asked readers to send guesses as to what's going on in the spread to MHEROES@marvel.com, but we at Den of Geek feel it's important to provide our own speculative analysis to our readers, so here is what we are stone-cold certain is going on. Clockwise, from the top left corner:
– Loki gets the Infinity Gauntlet.
– Mangog gets mad.
– Namor gets crowned.
– Thor gets bloodied.
– Valkyrie gets pissed.
– Loki gets the Necrosword.
– Asgard gets got.
– Jotunheim gets New York.
– Jane Foster gets what we have been worried was coming since she took on the mantle of Thor.
– Arshem the Judge and Ziran the Tester don't get what they were looking for.
– And in the center, Odinson gets his hammer back.
Disagree? Tell us in the comments! For more rhythmically themed speculation about upcoming Marvel cosmic stories, stick with Den of Geek!