News
Marvel Signs Chip Zdarsky to Exclusive Deal
Chip Zdarsky, currently writing two of Marvel's best series, isn't going anywhere any time soon.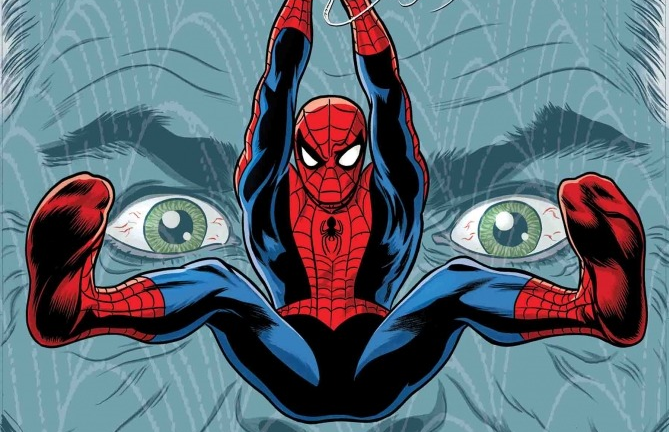 Chip Zdarsky, whose legendary "Marvel Ideas Journal" mysteriously disappeared from the internet the minute any of those stories became a realistic possibility, was announced as Marvel's most recent creator exclusive. 
"I'm thrilled to be with Marvel," Zdarsky shared. "This deal means I get to do whatever I want with whatever characters I want and nobody can stop me, which is great. I feel reinvigorated, like someone slapped a new #1 on me and, honestly? I couldn't be happier."
Zdarsky has risen over the past decade from perverted indie alter ego to a National Post illustrator and fake advice columnist to secretly the best writer working for Marvel. His current slate of books includes Peter Parker: Spider-Manwith artist Andy Kubert, which captures Peter's voice better than any Spidey comic since at least the Big Time relaunch and has featured sarcasm, note-perfect one liners, and a staggering amount of genuine tension and emotion for a book where that is not expected; and Marvel Two-in-One, the Fantastic Four stealth relaunch that features the best Thing since that panel in Fantastic Four#587 where his powers come on on the other side of the Negative Zone gate from a dying Johnny.
He's also worked on Star Lordand wrote a love letter to Steve Gerber in a recent Howard the Duckrelaunch. On the creator owned side, he is famous for his detailed art on Sex Criminals,and will hopefully return someday to the book he created with studio-mate Kagan McLeod, Kaptara about naked wizards and cat tanks.
When announcing Zdarsky's exclusive, Marvel also announced his art partners for Two-in-Oneand Spider-Man annuals coming in June: Declan Shalvey and Mike Allred, respectively. You can see the covers to each below.
Marvel Two-in-Oneand Peter Parker: Spider-Mancontinue to come out monthly. For more on these, Sex Crimz, brimping, Spideying, or any other Chip news, stick with Den of Geek!