News
Marvel Reveals new Ant-Man, Avengers: Age of Ultron Posters
Marvel unveiled movie-poster styled pieces of Ant-Man and Avengers concept art at the San Diego Comic-Con.

Get ready. Marvel is about to make absolutely certain that you are as hyped for Ant-Man as you probably are for Guardians of the Galaxy. With all the hints, allegations, and generally negative vibes that have surrounded coverage of the project since Edgar Wright's departure, expect some serious heavy lifting to get done in Hall H on Saturday afternoon. And so it begins…
Check out the first official Ant-Man image we've seen since Edgar Wright brought that visual effects reel to SDCC all those years ago (seems like a liftetime, doesn't it?).  All done up like a movie poster, it's the closest thing we've seen so far to Paul Rudd as Scott Lang and Michael Douglas as Hank Pym. Something tells us we'll get a better look at them on Saturday.
Here's the official synopsis for Ant-Man:
Armed with the astonishing ability to shrink in scale but increase in strength, con-man Scott Lang (Rudd) must embrace his inner-hero and help his mentor, Dr. Hank Pym (Douglas), protect the secret behind his spectacular Ant-Man suit from a new generation of towering threats. Against seemingly insurmountable obstacles, Pym and Lang must plan and pull off a heist that will save the world.
Ant-Man, directed by Peyton Reed, hits theaters on July 17th, 2015.
Marvel also revealed Avengers: Age of Ultron concept art that shows off the Avengers punching evil robots in the face: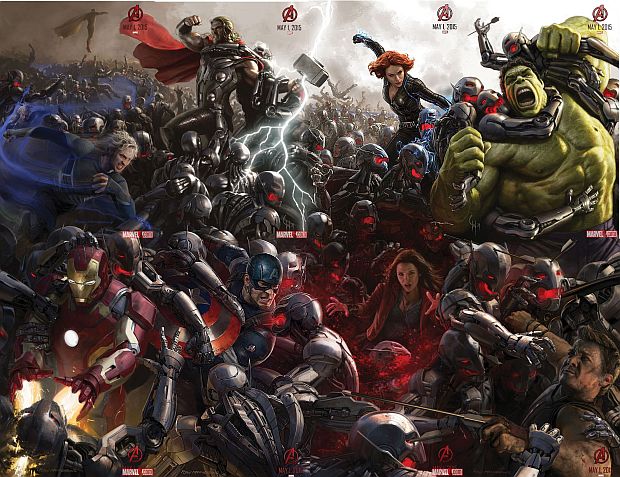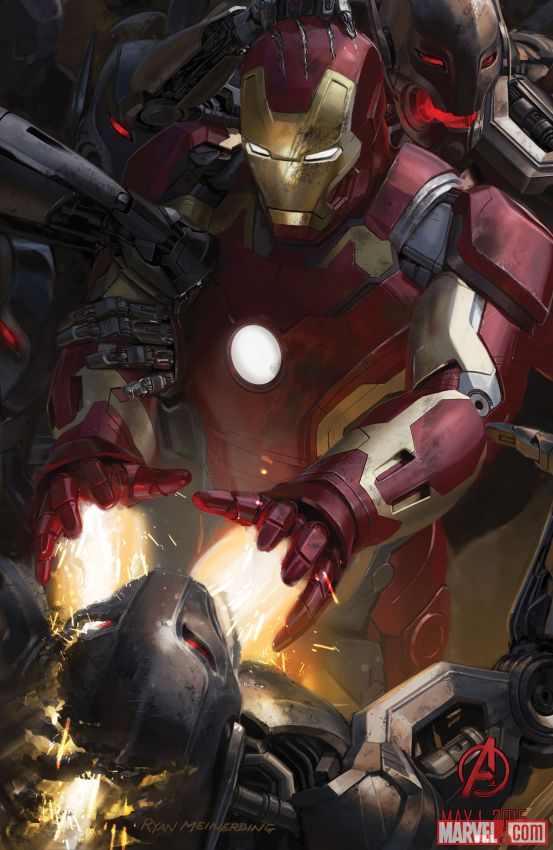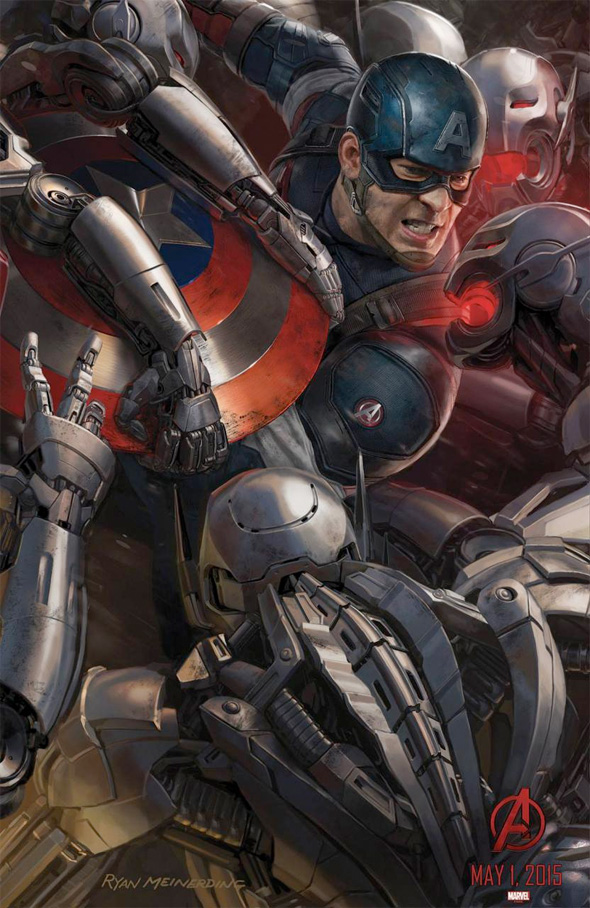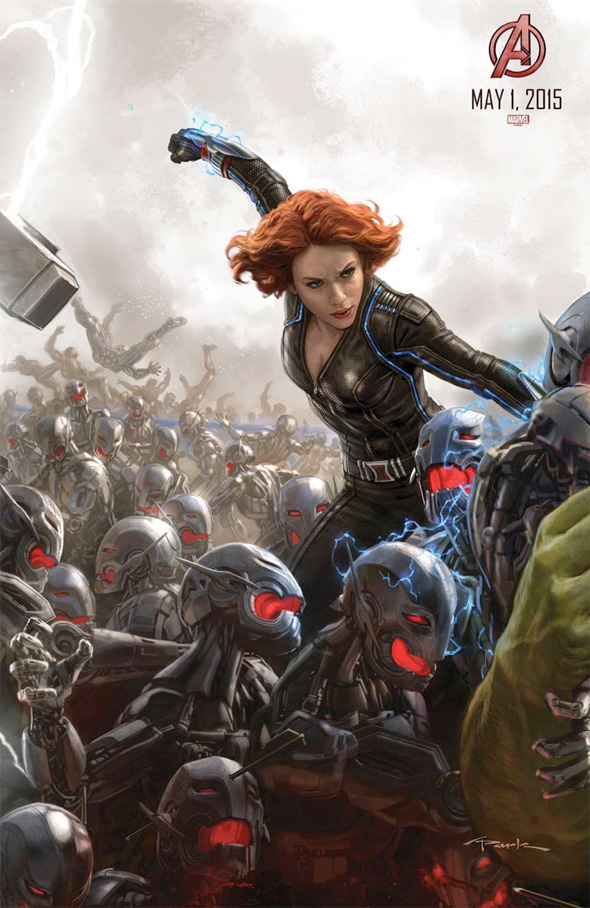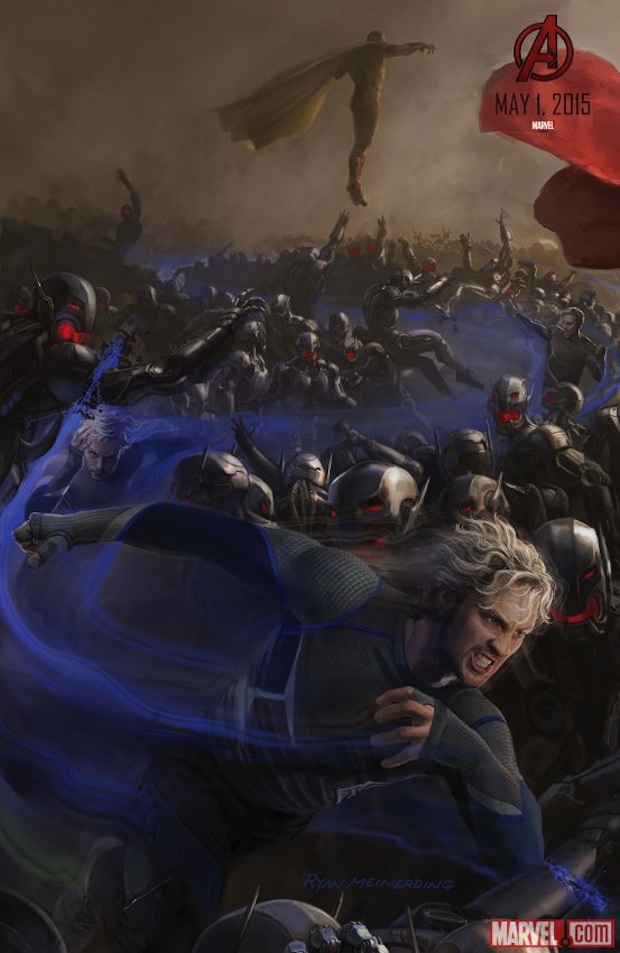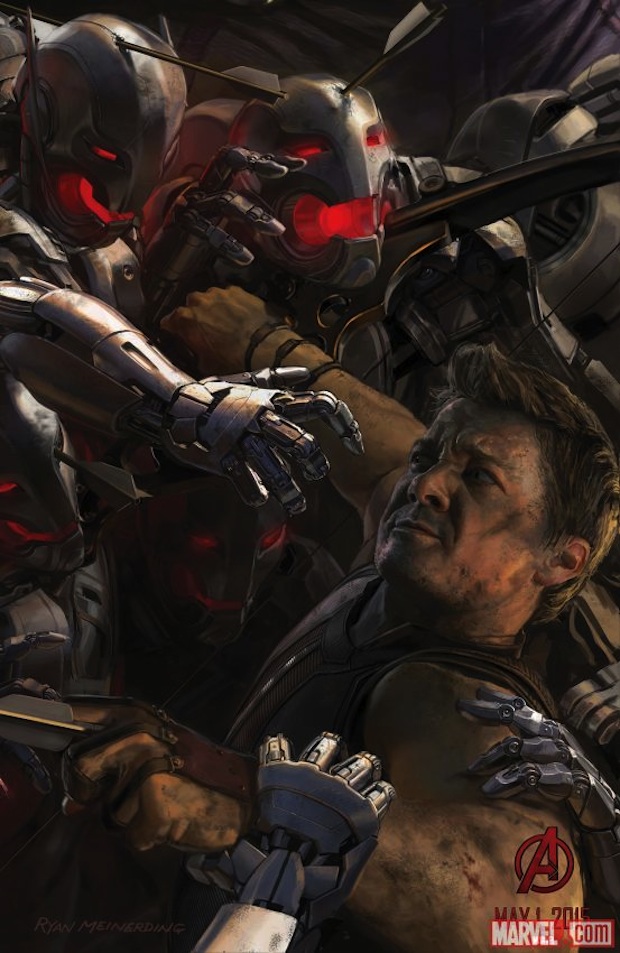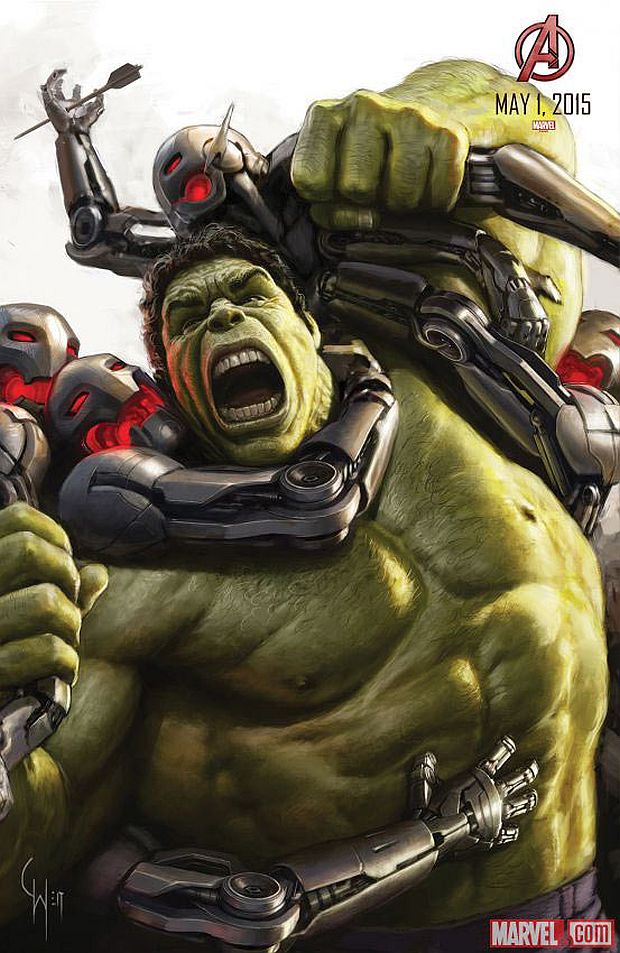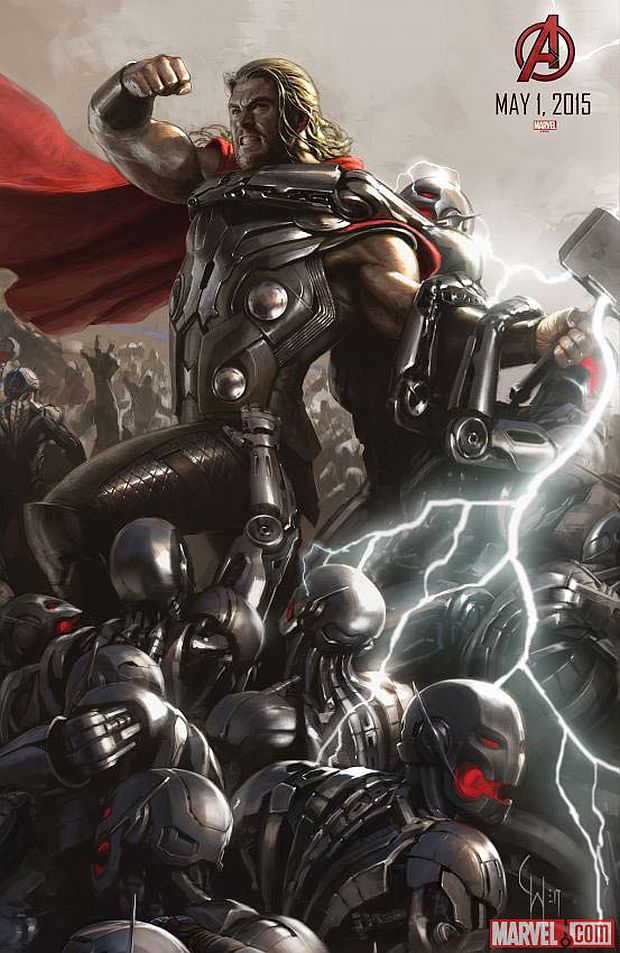 The film stars Robert Downey Jr., Elizabeth Olsen, Scarlett Johansson, Mark Ruffalo, Jeremy Renner, Chris Hemsworth, Chris Evans, Samuel L. Jackson, Aaron Taylor-Johnson, James Spader, and Paul Bettany. It's directed by Joss Whedon. Avengers: Age of Ultron arrives May 1, 2015. 
Source: Entertainment Weekly
Like us on Facebook and follow us on Twitter for all news updates related to the world of geek. And Google+, if that's your thing!