News
Marvel News Round-Up: Spider-Man, X-Men, Agents of SHIELD, Avengers 3
An X-Men TV series, some interesting Avengers 3 developments, and some strange Spider-Man news...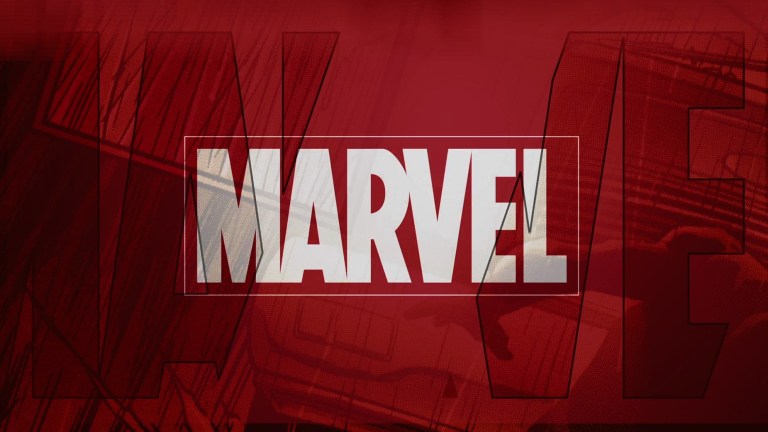 It's a bit of a weird day for Marvel movie and TV news. When the biggest announcement of the last few weeks involves the casting of an unknown but "pivotal" role in Ant-Man, a movie we had long figured already had its main characters in place, well, like I said, it's weird day. It's almost like studios are biding their time until after New York Comic-Con, where, at the very least, we should see the first footage (or at the very least, first official images) from Marvel's Daredevil Netflix series unveiled. So, here's a host of little misfit news pieces for you…
We'll start with the the most likely.
Bleeding Cool are reporting that 20th Century Fox are in "deep development" on an X-Men TV series of some kind. This is no surprise at all, as X-Men movie honcho Simon Kinberg mentioned the likelihood of an X-Men TV spinoff back in April while making the promotional rounds for X-Men: Days of Future Past. The X-Men and their surrounding characters are built for TV, and this one seems like a slam-dunk.
The next one hinges on potentially major spoilers for Avengers: Age of Ultron and Avengers 3, so we'll break it up with something. Here's a nice official portrait (via Marvel) of Kyle MacLachlan as the evil doctor on Agents of SHIELD. The rest of the article, complete with potential spoilers, will continue down below.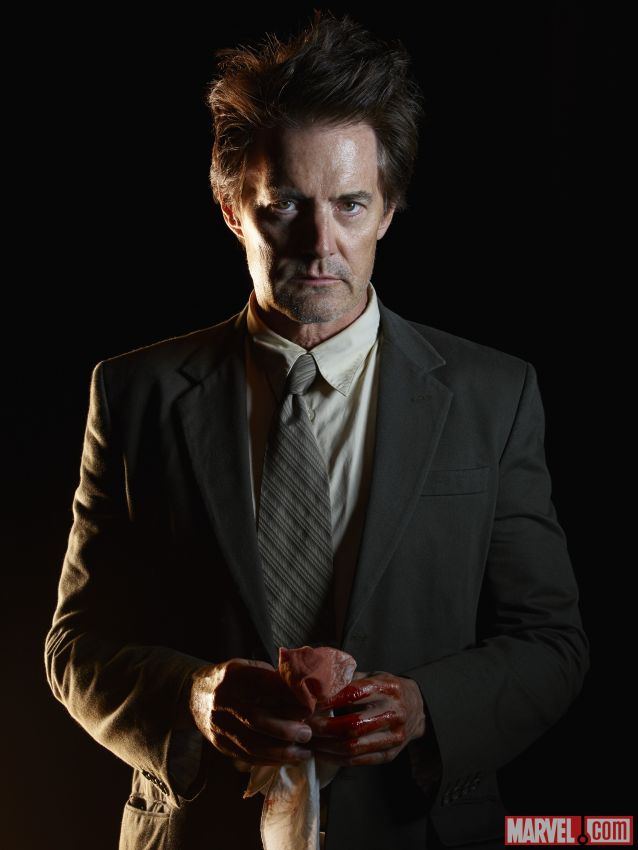 Still here? Here goes…
Badass Digest have uncovered what they believe to be plans for a non-traditional roster for Avengers 3, and something that would blow people's minds. The suggestion here is that Avengers 3 isn't a Cap/Thor/Iron Man movie. This lines up nicely with a few things we've heard about where Avengers: Age of Ultron leaves things, and the report over at Badass Digest is worth a read.
I've heard that Doctor Strange is a character that Marvel expects to have maximum impact (and maximum charisma) going forward, and it's no coincidence that Stephen Strange is a big shot in Marvel Comics' New Avengers series, a title that also prominently features future Marvel movie star Black Panther.
Related to this is this HitFix report that reinforces Marvel's general reluctance to make Iron Man or Captain America movies until it's time to recast, and instead want to continue to reinvent the universe around the new characters they continue to introduce. The problem is the part that sounds a little garbled, indicating that Sony and Marvel are working on some kind of way to get Spidey to interact with the Marvel Studios properties. There's a little indication that these last two could be connected, but I'll file the Spidey end of this under "believe it when I see it." Sony will allow Disney to use Spidey in their movies when they pry him out of their cold, dead, red-gloved hands.
Like us on Facebook and follow us on Twitter for all news updates related to the world of geek. And Google+, if that's your thing!