News
Marvel Fantastic Four Reboot Trailer
The Fantastic Four will finally return to the Marvel universe this August!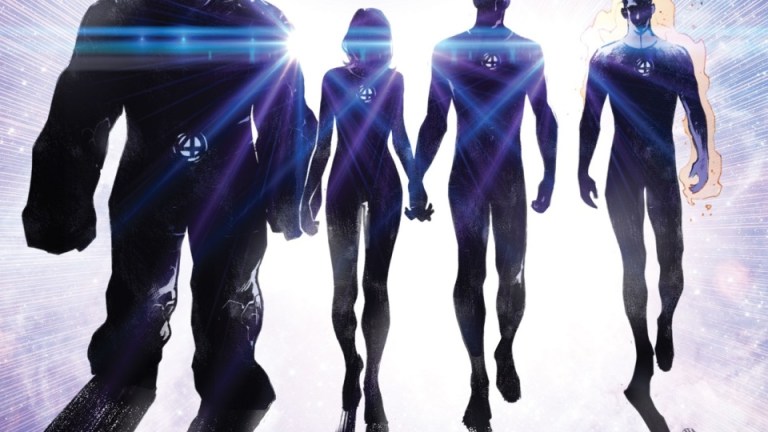 This August, Dan Slott (Silver Surfer) and Sara Pichelli (Ultimate Comics: Spider-Man) are relaunching the Fantastic Four for the first time since 2015.
Reed Richards and Sue Storm were last seen at the close of Secret Warswhere they, along with the kids from the Future Foundation (Franklin and Valeria Richards, Alex Power, a teen clone of the Wizard named Bentley 23, Artie, and Leech) left to rebuild the multiverse following its collapse in the pages of Avengersand New Avengers. 
They have periodically been referenced since their disappearance, most prominently in the universal entity fight comic Ultimatesand in Chip Zdarsky and Valerio Schitti's excellent Marvel Two-In-One,where the Thing, the Human Torch, and an Iron Man-inspired good guy Dr. Doom search the multiverse for their family. Also probably in Invincible Iron Man,which was about good guy Dr. Doom.
The First Family of Marvel Comics was created by Stan Lee and Jack Kirby in 1963 at the dawn of the new Marvel Comics and had been in more or less continuous publication since that time. They were phased out of the Marvel Universe because Fox held the film rights, a status quo that infuriated CEO Ike Perlmutter when he wasn't demanding Marvel staff reuse old staples.
Perhaps because of the pending Disney/Fox deal that returns the movie rights for the X-Men and Fantastic Four to Marvel Studios – or perhaps because of a change in leadership at Marvel – we are getting our first new FF comic in over three years. 
To celebrate, Marvel released a trailer celebrating the legacy of the Fantastic Four. Check it out…
The new Fantastic Four #1 arrives this summer. Check out the cover by Esad Ribic!