News
Marvel Cinematic Universe Class Photo Video Celebrates 10th Anniversary
Every actor from the Marvel Cinematic Universe has come together for a class photo commemorating its 10-year anniversary.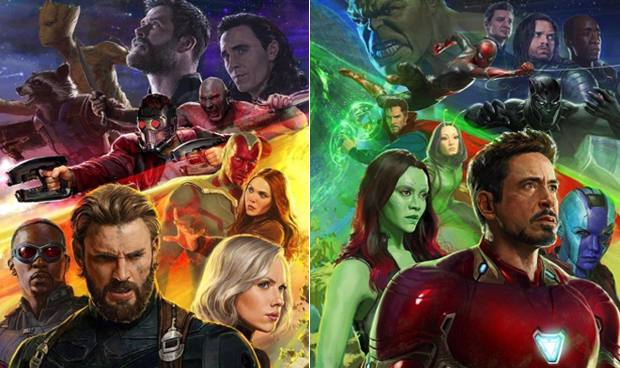 Considering the unprecedented enormity of the Marvel Cinematic Universe, the ambitious shared universe of films from the Disney-owned Marvel Studios, it's bizarre to think back to the comparatively quaint movie endeavor with which it launched, 2008's original Iron Man. Yet, in 2018, rounding the 10-year anniversary of that fateful film launch, the man who starred in the original unlikely hit, Robert Downey Jr., stands proudly in the center of a "class photo," with a 79-person collection of actors and creative personnel who have been part of the MCU.
Just about every actor who has ever appeared in the Marvel Cinematic Universe, as well as its behind-the-scenes visionary in Marvel Studios president, Kevin Feige, assembled for what is being dubbed a "Class Photo," marking the 10-year mark of the industry-transforming film continuity's launch with Iron Man. That movie made its armored, palladium-powered arrival on May 2, 2008; a time in the pop culture parlance when mentioning Apple's iPhone only referred to its first-generation release, and comic book movies were sporadic entities unto themselves.
Yet, Iron Man, dubiously brandishing a then-fallen star in Downey, made a compelling, pathos-packed arrival, boldly calling its shot in a precedence-setting post-credits scene in which Samuel L. Jackson's Nick Fury debuted with a fateful entreaty for the "Avenger Initiative," hinting of a larger cinematic world.
Of course, the celebratory atmosphere of the photo shoot is also complemented with the idea of an impending bittersweet moment that starts in May with Avengers: Infinity War, which teams the film continuity's major players against the perennially teased cosmic threat of the Mad Titan, Thanos. That film, while representing a surreal fan-demanded mega-movie, will be the first part of a two-film event (concluding with an untiled fourth Avengers film in 2019,) that will turn a crucial page in the MCU, presumably allowing its veteran headliners – notably Downey – to finally pass the baton to the newer players such as the present Brie Larson, who, in March 2019, will headline the MCU's first female-headed hero film, Captain Marvel.
Yet, there's also potential for grander change afoot, with the recent news of Disney's major corporate acquisition in the impending purchase of 21st Century Fox. While the deal is likely to become the fixation of the Federal Trade Commission, it could very well yield the fan-friendly occurrence of uniting Marvel Comics' intellectual-property-separated lineup – notably including Fox-owned properties in the X-Men movies and Fantastic Four – into a grandiose juggernaut of a movie universe under the MCU tentpole. Indeed, as surreal as this 10-year anniversary "Class Photo" appears, it's quite possible that a prospective 20-year anniversary photo will require an outdoor shoot, due to sheer volume of personnel.
Avengers: Infinity War will arrive on May 4, showcasing a different kind of reunion in a colossal battle to prevent Thanos from completing his omnipotence-granting hand accessory, the Infinity Gauntlet.