News
Man of Steel 2 is What Henry Cavill Wants from the DCEU
Henry Cavill wants to tackle Superman solo sequel Man of Steel 2, but his contract only has one movie left and it could be Justice League 2.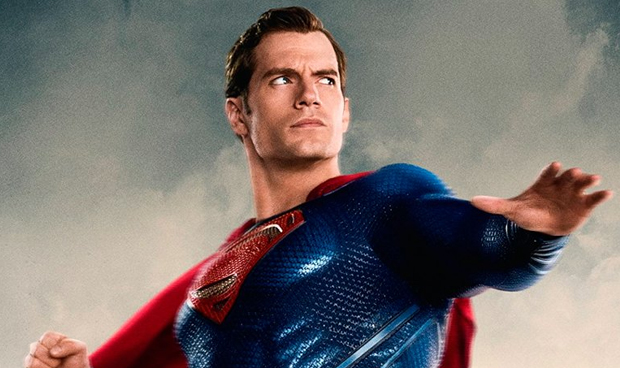 Henry Cavill wants to tell more Superman stories, namely in solo sequel Man of Steel 2. That, however, is uncertain, since the DC Extended Universe only has him locked down for one more movie and the overall DC film franchise is in the midst of a restructuring phase; the natural result of underwhelming performances by heavily-hyped crossover movies Batman v Superman: Dawn of Justice and Justice League. Yet, the latter made improvements when it came to Cavill's initially-stoic role, showcasing a more sanguine Superman than we've seen, and that might be the seed from which a contract extension could grow.
Man of Steel 2 was clearly on Henry Cavill's mind in a CinemaCon interview with Collider. The Superman star, who was at the Las Vegas industry gathering to promote his role in Mission: Impossible – Fallout, was candid when it came to what he wants out of the DCEU, namely a solo sequel. As Cavill explains:
"I'm having a lot of conversations, behind-the-scenes, with certain people and we will hopefully be having conversations with other people who are also behind-the-scenes to make things start happening. It is very much in my desire to do a Man of Steel 2, a direct sequel to Man of Steel, and there is a whole bunch of Superman story that I want to tell. There is a whole style of Superman's character that I'm very keen to tell and I'm looking forward to the opportunity."
What might impede that endeavor is Cavill's contract, which, as he revealed back in November to The LA Times, only has one more Superman movie appearance. Yet, he clearly has no idea if it will be fulfilled in Justice League 2 (which, as far as we know, is still on the table) or (his preference) a Man of Steel 2. Thus, his sequel hopes likely rest with a contract extension. When questioned on that idea, Cavill cautiously answered, "Honestly, there's a possibility there."
What Cavill does know is that he enjoyed the lighter side of Superman that was on display in Justice League and believes that is the future of the character. As Cavill explained (in the November interview):
"There's a wonderful opportunity to tell the Superman story. Now there is a fantastic chance to show Superman in his full colors and tell a very complex, character-driven movie that is based on story and have that wonderful sensation of hope and happiness. A feel-good movie with lessons laced in there as well."
Cavill's Superman debuted in 2013's Man of Steel with director Zack Snyder – armed with a story developed by The Dark Knight Trilogy visionary Christopher Nolan – attempting to curb the character's big blue boy scout image with a darker, pathos-centric introduction. His return in 2016's Batman v Superman: Dawn of Justice devolved into morose hero-on-hero movie mayhem, leading to a version of the character's famed comic book demise. Yet, Justice League saw a resurrected Superman embracing his super-heroic destiny, armed with smirks and one-liners, with an emphasis more on super power and less on glower. It's a strategy of giving powerful heroes more of a goofball edge that worked quite well last fall with Marvel's Thor: Ragnarok.
Indeed, Justice League proved that death was just the reset button that Cavill's Superman needed to activate his previously-dormant power of super-humor. That aspect is attributed to pinch-director Joss Whedon, who, having stepped in for Zack Snyder, brought team-up experience from Marvel's first two Avengers movies for reshoots that helped correct the tone of the movie. Because of that, Cavill believes that audiences were able to truly see him as Superman for the first time.
"I've always enjoyed the traditional, very classic view on Superman in the comic books," Cavill says. "I think there's an enormous complexity to that character. I know when I was working with Joss he and I saw eye-to-eye on some of the aspects of Superman. That paragon of hope. That ideal. That wonderful feeling of, 'Oh, good, Superman's here!' I have also developed a very personal and protective relationship over this character, and it was just lovely to have the opportunity to smile and feel good."
While Justice League 2 will likely move forward despite the first one's underperformance at the box-office, it would really be interesting to see Cavill have another go in a Man of Steel sequel. Make no mistake, the Man of Steel 2 project has always been penciled in to the DCEU backlog, and, at one point last year, had eyed Matthew Vaughn, of the Kingsman franchise and X-Men: First Class, to direct. Plus, seeing how Syfy's Superman-adjacent prequel series, Krypton, is absolutely killing it with its run with the civilization-razing alien cyborg, Brainiac, there's now proof that some of the more colorful comic book elements can work onscreen.
We will certainly keep you updated here on the Henry Cavill Superman contract situation as the developments occur! The complete schedule of upcoming DC superhero movies can be found here.