News
Logan: No Deadpool Crossover for Hugh Jackman
Hugh Jackman confirms that he will not be appearing in a Wolverine/Deadpool crossover with Ryan Reynolds. Logan is it.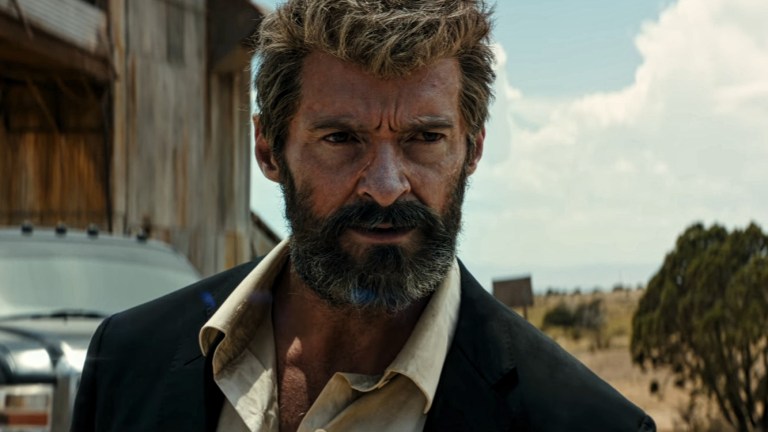 For years we have known that Logan (formerly the movie called "Wolverine 3") would be the final time we would see Hugh Jackman as the clawed and feral superhero. It's a role he originated 17 years ago, and we can already say Logan is an extraordinarily moving sendoff to Jackman's alter-ego…but Ryan Reynolds at least doesn't think it has to be. Indeed, the actor who willed Deapdool into existence has repeatedly expressed hopes of luring Jackman out of superhero retirement for a Deadpool/Wolverine crossover.
It's apparently not to be. Jackman confirmed that he is now positive that he put it all on the table with Logan and seems pleased to walk away while on top.
"I'm out," Jackman told Fandango. "That's probably bad timing, because I love Ryan Reynolds and I love Deadpool, but I knew I was out and I couldn't have made this movie if I was questioning I was out. I was a pain in the ass for a lot of people with this movie, because it mattered so much to me. Even when we started writing this, and even when I asked James Mangold to come onboard, I said, 'Dude, I don't know if I'm gonna' make it.' Unless it's exactly what I want, I prefer to not do it. I couldn't live with it. So this is it."
And what an "it" Logan turned out to be. A violent, grizzled, but strangely heartfelt and sentimental modern day Western with superpowers, the picture is a triumph for Jackman, Mangold, and everyone else involved. While there are plenty of narrative situations that could allow Jackman to play Logan in a Deadpool sequel, we have to admit that it feels kind of perfect to end Jackman's Wolverine legacy where it's at.
Of course, no one said anything about the wee Dafne Keen and her ferocious X-23, who could also wind up in a Deadpool or X-Force movie…
Logan is out in theaters on March 3. Apparently with a post-credit scene that neither we or any other journalists had the chance to see.