News
Logan: Mysterious Comic Book Pages From Movie Revealed
Remember the comic book from the newest Logan trailer? We know who drew it now.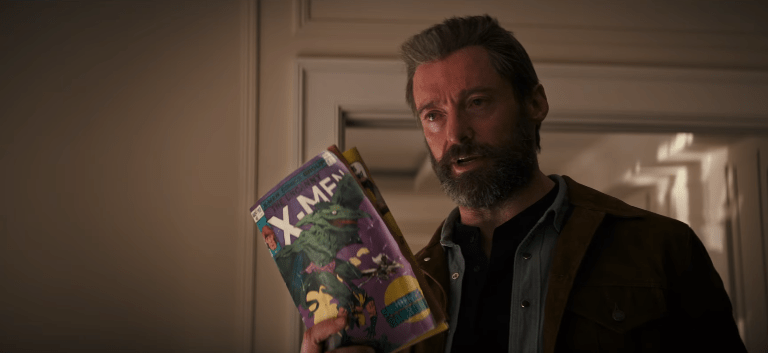 You know how the whole internet was freaking out about the comics from the new Logantrailer? Okay, by "whole internet" I may mean like, 7 of us. But in our defense, they're great looking comic pages that signal some weird, weird timeline stuff for the upcoming movie. 
Putting an end to the speculation, Joe Quesada, the artist behind Batman: Sword of Azraeland X-Factor#87 and also the Chief Creative Officer at Marvel posted on his Tumblr that he penciled the header pic, as well as others that will be used in the film. Dan Panosian then went over his linework to give it a "90s ink and coloring style." 
These pages look outstanding, and even in early stages they look very different from Quesada's other work. Quesada's style is distinctive, exaggerate,d and muscular. Even today, there's a '90s feel to his art, like he captured all the excitement and energy of the art at the time, but it's also technically proficient and can compose more than just entertaining figures. But this art has none of the exaggeration, and looks almost photorealistic. Honestly, if I hadn't been scouring IMDB at the time and found Hardman's name as a storyboard artist (solid predicting record there, Jim!) I would have guessed Francesco Francavilla.
Either way, there's more process fun at the link, including inking and colored versions that give you a little glimpse of what might just be one of the X-Men's off-camera adventures in the movie universe. Check it out!