News
Logan Director James Mangold on Cut Tragic Flashback Scene
While Logan was an emotional epic, the director reveals that unexplained key context was cut from the script.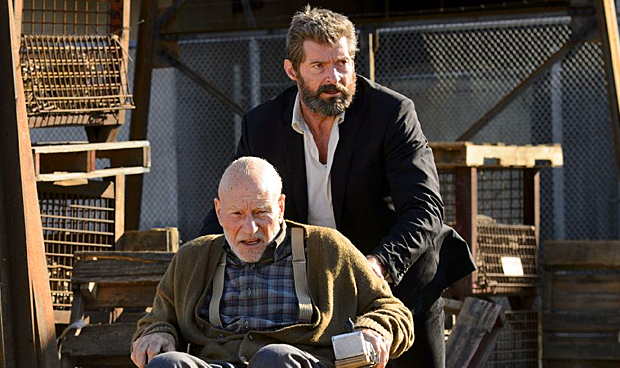 Warning: Spoilers for Logan ahead.
This past weekend's release of Logan inventively mixed grit, humor and heart with bleakness to arguably become Hugh Jackman's finest performance in his 17-year stint as Wolverine, marking a poetically appropriate endpoint. The film achieved an $85.3 million weekend domestic gross and a $152 million foreign take that displaced Star Wars: Episode III: Revenge of the Sith as Fox's third-best international opening. Yet, early accolades aside, the context of its story seemed to hinge on a mysterious unexplained plot point.
Speaking to THR's Heat Vision, Logan director James Mangold discusses why he made the decision to omit a scene that would have taken shape as a tragic flashback revealing what happened to the other X-Men. Despite what Deadpool once implied, it's not budget-related. While villain Donald Pierce (Boyd Holbrook) introduced the idea that the telepathic mutant brain of an aged Charles Xavier (Patrick Stewart) is classified as a weapon of mass destruction in the wake of his increasing senility, an incident occurring in the film in which one of Xavier's fits incapacitates an entire casino full of people is compared on a radio news broadcast to an incident in Westchester, NY (where the X-Mansion resides,) in which 600 people – including members of the X-Men – were killed. As Mangold explains:
"I wanted to make a movie less about information and more about character."
Indeed, for all of Logan's accomplishments as a single storytelling entity, it also managed to muddle the already-convoluted continuity of the X-Men film series with head-scratching references to things like (for example,) the Statue of Liberty battle from 2000's original X-Men; something that took place in the original timeline, supposedly erased after 2014's course-correcting Days of Future Past. However, the decision to cut the fate-revealing Logan flashback scene was apparently made in the name of artfulness. Mangold, who worked on the script with Scott Frank and Michael Green, found power in vagueness, explaining:
"It actually hits home a lot harder than the versions that really painted out specifically the flashback, Of course there are versions we wrote that were never filmed with the actual flashback of what happened, but I've found the experience of watching it is far more poignant to just know that it was something really regrettable and it was bad and most likely, friends were lost. Or maybe it was people we didn't know."
Relevantly, in Marvel Comics' Wolverine: Old Man Logan series, which was the general inspiration for Logan, the incident in question occurred when the bowl-headed Spider-Man rogue Mysterio used an illusion to trick Wolverine into massacring the entire X-Men team while under the impression that they were a group of invading super-villains. The tragedy facilitates a guilt-filled suicidal state similar to the one we see with Jackman's movie version, who contemplates an adamantium-bullet suicide. However, the early scenes in which Logan, hiding out with Caliban (Stephen Merchant) while living in a makeshift desert home setting, acting as a caregiver to an aged Xavier, arguably carries subtext implying that their woeful situation is the result of something so tragic and personally guilt-laden for Xavier that his deteriorating mind won't let him remember. – Take that as you will.
Of course, the Logan creative team aren't giving us any indication as to who was responsible for the incident or even what occurred. At this point, it resides in the imaginations of the fans; something that co-writer Michael Green finds more than satisfying. While he claims that there are no official plans to reveal the answers to this mystery, Green states:
"Nothing will be better than going online and reading fan theories about what happened at the end because I want to hear that version. I know what I think happened, I even know what did happen, but it doesn't matter, because what's canonized here is the emotional effect of things."
Logan has Hugh Jackman's title character shedding his Wolverine status and on the run with a newfound deadly bundle of joy at his side. The film can be caught at theaters everywhere.