News
Legion Must Prove Itself Before Joining the X-Men Story, Says Noah Hawley
While FX's X-Men-inspired series Legion isn't christened in the movie canon, creator Noah Hawley implies that it could be, eventually.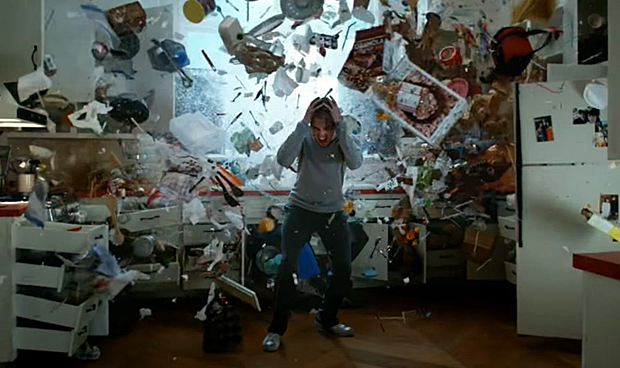 FX's upcoming sci-fi drama Legion arrives with Marvel Comics baggage, since its titular protagonist is a powerful mutant straight out of the X-Men comic book lore, specifically a troubled young man whose existence wasn't known to his father, Professor Charles Xavier. However, don't expect too much name-dropping on the television series, since there will be a measure of ambiguity about its X-Men connections. Yet, especially in light of the recent report of an X-Men-related series at Fox, creator Noah Hawley thinks that could one day change.   
Speaking with Variety, creator and executive producer of Legion Noah Hawley sheds some light on the much-discussed subject of the series' alleged connection to the live-action cinematic canon of the X-Men film series; a subject that has been muddled by several contradictory statements from studio personnel over the past year. The series won't be coming out the gate waxing ecstatic about Xavier, Magneto, the X-Men, etc. However, unlike in Marvel Studios' successfully sprawling live-action continuity, the franchise-indicative "m-word" of mutant is very much on the table. Thus, a fine line is being walked. According to Hawley:
"I think it's important for us to establish this as a fully realized world with fully realized characters. It does connect and it can connect, but I'm not relying on that. I have to prove myself. I have to prove that the show is good enough to incorporate those elements from the movie world, if that were ever possible."
Legion is young mutant David Haller, who, in the X-Men comic book lore is the son the powerful psychic Charles Xavier who has his own unique abilities, classifying him as an omega level mutant, a taxonomy for mutants potent enough to bend time itself. David's psychic powers result in him absorbing the personalities of those he scans, resulting in the manifestation of those personalities; a condition that is mistaken for schizophrenia. Likewise, put through the continuity filter, the FX Legion series stars Dan Stevens as David, troubled, institutionalized and questioning the very foundation of his reality. Indeed, as Hawley describes of its divorce from familiar X-Men concepts:
"They decided not to tell the story. There were a lot of people who were disappointed by that, because the story is so good, and they didn't tell it."
However, referencing his other job as showrunner for FX's small screen adaptation of the Coen Brothers' Fargo, Hawley explains that, in the very least, Legion needs to get itself off the ground before extravagant comic book-adherent ideas like Magneto's Brotherhood, Apocalypse or the Hellfire Club can even evoke a reference, much less direct involvement. According to Hawley:
"With Fargo, I'm going to tell you a story, and it's going to feel like you're watching a Coen brothers movie. And here I'm going to tell you a story and it's going to feel like that world that you love and those comics that you love, yet because it's not based on material that you know, you don't know what's going to happen."
Legion will launch focusing on the tortured subconscious state of Dan Stevens's David Haller, who traditionally adopted the moniker "Legion" as a reference to his multiple personalities, based on the Biblical quote, "My name is Legion, for we are many." However, Hawley's teases of the series' prospective codification in the proper X-Men lore are far from empty, especially with the revelation of Fox's new television pilot that is very much rooted in the X-Men canon, directed by the franchise's repertory visionary, Bryan Singer. Consequently, fans should consider Season 1 of Legion to be an audition for its place in the greater continuity.
Legion looks to put a pathological Mr. Robot-type spin on the mutant mythology when it arrives on FX on February 8.