News
Kevin Smith Making Spawn Spinoff TV Series: Sam and Twitch
BBC America has tapped Kevin Smith for a Sam and Twitch TV series.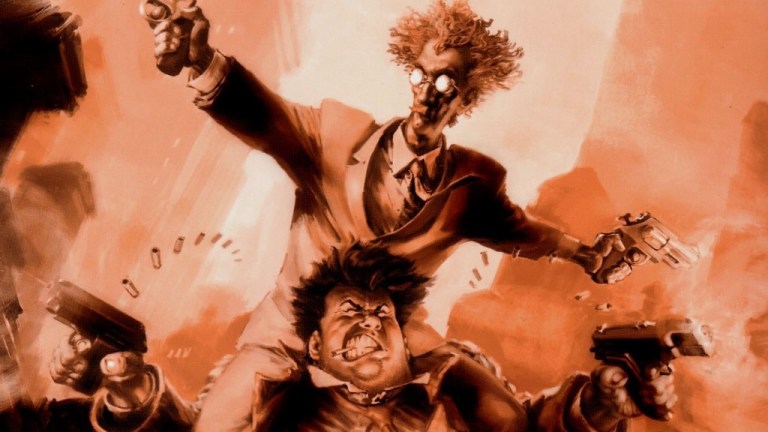 Kevin Smith is going to write, direct, and executive produce Sam and Twitch, a detective series for BBC America. Kevin Smith as a showrunner is news in itself, but when the show in question is a Spawn spinoff, it becomes even more interesting.
"They were originally introduced in Spawn, and it's Todd McFarlane's comic book series about these big-city homicide detectives who face a series of super grizzly crimes that are connected to the occult," BBC America President Sarah Barnett told Deadline. 
The idea is to treat Sam and Twitch like a detective procedural but, as you would expect, horror elements, and "certain character-serialized aspects."
Sam and Twitch were created by Todd McFarlane as supporting players in 1992's Spawn series. They are, as you might expect, a "brains and brawn" pair, with the roles shaking out exactly as you might expect them to. They proved popular enough to get their own comic series, which had comic book luminaries like Brian Michael Bendis, Alex Maleev, and others working on it for a period of time.
There's no premiere date set, and it sounds like it's in the earliest stages of development. But this of course makes us ask the question, will Todd McFarlane's Spawn play a part? Spawn has been absent from screens since 1999, when the well regarded HBO animated series ran its course. The undead superhero was also the focus of a best forgotten 1997 movie, and periodically word pops up of attempts to revive the character for the big screen. If the big, scary caped guy is referenced, could this be the character's back door into pop culture consciousness? We'll see.