News
Justice League vs. Legion of Doom Heats Up in Exclusive Preview
Jim Cheung's art is spectacular in this exclusive preview of Justice League #7.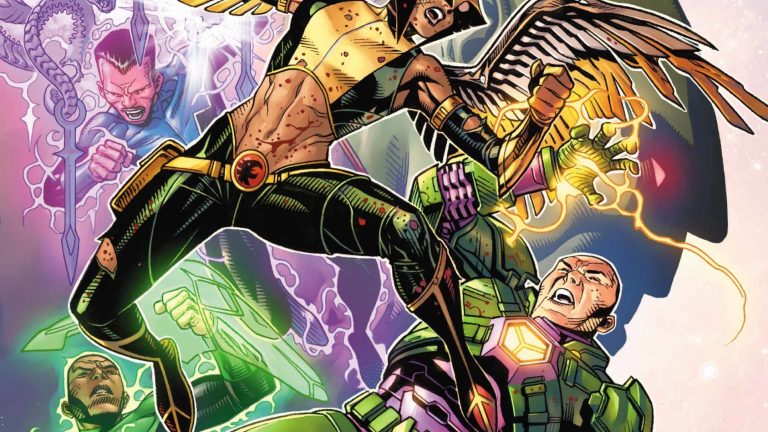 I'm not sure if this is a normal reaction, but Justice League has been so good it makes me want to throw things. Just…whatever's at hand. A Transformer. My computer. A whole desk. Whatever. I look at these pages and I think "MY GOD THIS IS GREAT" and I want to hit whatever the medium I'm reading it through. Maybe it's because I'll never get that first flush of excitement from seeing it again? But that's probably no the answer, because I've gone back to look at the second page of this exclusive preview of Justice League #7 at least three times and it gets better every time.
And what's weird about this series is how simultaneously disappointed and excited I get at the artist switches. After the first issue, when Jim Cheung was swapped out for Jorge Jimenez, it was intellectually upsetting that Cheung wouldn't be following through on the great work of that first sory. But Jimenez has knocked it out of the park! Especially his progressively more grotesque Martian Manhunter, his art has been dynamic and energetic and dense and fun. So when Cheung came back, there was a little tiny part of me that went "aww man."
And then I saw this: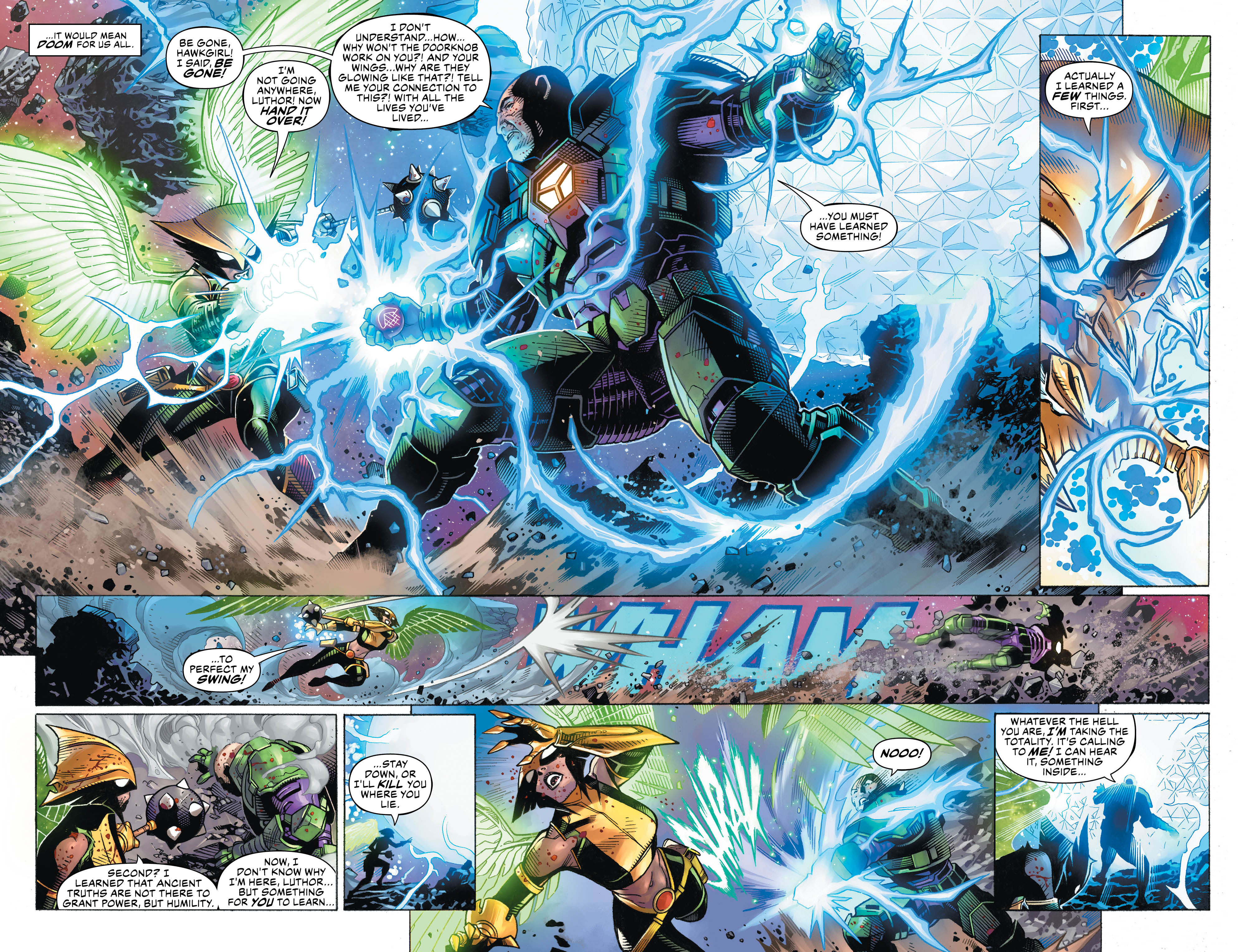 That first panel is crackling. Cheung was doing some of the best work of his career on Marvel Two-In-One, a mortal lock to be on our list of the best comics of 2018. If he keeps this up, he's going to be on there for a second time.
Here's what DC has to say about the issue.
JUSTICE LEAGUE #7 written by SCOTT SNYDERart and cover by JIM CHEUNG and MARK MORALESvariant cover by JIM LEE and SCOTT WILLIAMS1:100 pencils only variant cover by JIM LEEIt's wall-to-Source-Wall Justice League action as artist Jim Cheung rejoins writer Scott Snyder! Hawkgirl takes wing against Legion of Doom leader Lex Luthor; John Stewart faces off with old foe Sinestro; the Flash must run down the Still Force-empowered Gorilla Grodd; and Wonder Woman tackles the tag team of Black Manta and Cheetah—underwater, no less!
Now go check out the preview and put this book on your pull list. Now!
[gallery:0]
Jim Dandy writes extensively about comics for Den of Geek. Read more of his work here.