News
Justice League of America #15 Exclusive First Look!
The gang saves Ray Palmer from the microverse. Can they call it that?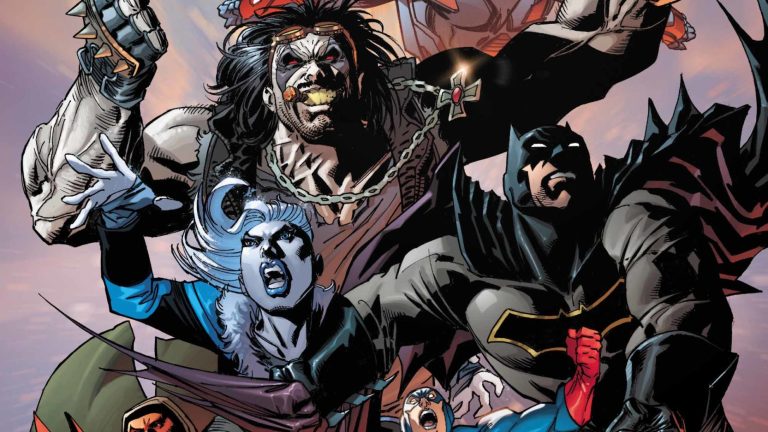 DC sent over an exclusive preview of Justice League of America#15, part of the race to save Ray Palmer.
We've talked before about how good Steve Orlando is at writing, but nailing a team book is a higher bar. He's juggling a good sized cast and a substantial smattering of groaning '90s concepts (Lobo is a star, and Lord Havok and the Extremists were the first villains in this book). And the thing is, he's pulling it off. Watanabe filled in on a couple of early FlashRebirth issues and did a great job with Barry's emotion and movement, so he should do well here. What am I telling you this for, though? Go look at the preview!
Here's what they have to say about the issue:
JUSTICE LEAGUE OF AMERICA #15 Written by STEVE ORLANDO Art by FELIPE WATANABE Cover by IVAN REIS and JOE PRADO "CRISIS IN THE MICROVERSE" part four! Special guest artist Felipe Watanabe joins the fray to tell the two-part story of how Ray Palmer, the original Atom, first discovered the microverse! Witness this untold chapter in the DC UNIVERSE REBIRTH mythology, and learn how Palmer came to find himself betrayed and marooned within the dying microverse.
[gallery:0]