News
Justice League Movie Officially Confirmed by Warner Bros.
The Justice League movie is next on Warner Bros. superhero slate after Batman vs. Superman, a director has been named, and other details...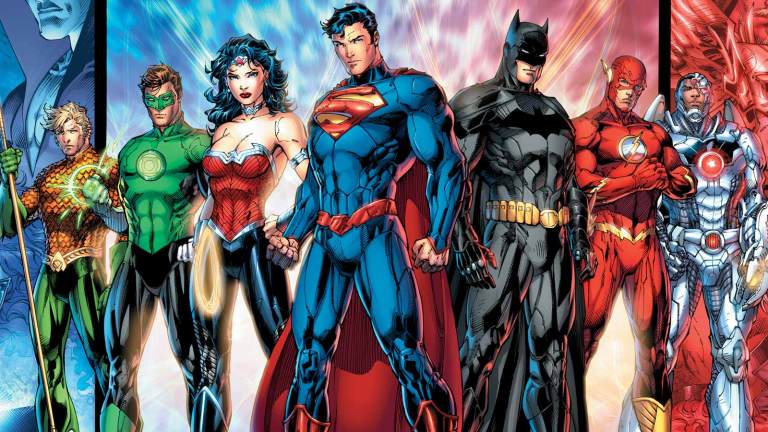 While this may be a surprise to nobody, it's nice to hear an official confirmation. Warner Bros. have confirmed that the Justice League movie is going to happen after Batman vs. Superman, and Zack Snyder will direct. Don't get too excited yet…it might be at least 2018 before we see DC's biggest heroes assembled in one place.
 The confirmation came via Greg Silverman, Warner Bros. president of worldwide production, who told The Wall Street Journal. "It will be a further expansion of this universe, Superman vs Batman will lead into Justice League."
The statements come amid continuing rumors of an ever-expanding cast of characters for Batman vs. Superman, which recently (by all reliable accounts) added DC superhero and current Justice League member, Cyborg, to the film's cast. Speculation has run rampant that Batman vs. Superman (which isn't the film's official title) may actually already be a Justice League movie, with Warner Bros. just waiting for the right moment to reveal that fact. Clearly, this is no longer the case.
With Superman, Batman, Wonder Woman, and likely Cyborg introduced in Batman vs. Superman, that's just over half of the characters considered to be "founding members" of the team in current DC Comics continuity. The remaining team members that would need to be introduced in some form either before or during the Justice League movie (assuming this is the roster they're going with) would be The Flash, Green Lantern, and Aquaman. 
With that in mind, we already have half of the cast of a cinematic Justice League in place, with Henry Cavill, Ben Affleck, Gal Gadot, and Ray Fisher (as Superman, Batman, Wonder Woman, and Cyborg, respectively). But where does Dwayne "The Rock" Johnson fit in with all of this? He has been quite vocal about his involvement with a DC Universe superhero movie. Earlier speculation linked his name to Cyborg (clearly no longer the case) and John "Green Lantern" Stewart, although he's been somewhat dismissive of the latter prospect in recent remarks. 
[related article: 7 Potential Storylines for the Justice League Movie]
As for the fate of a potential Wonder Woman solo movie starring Gal Gadot, Sue Kroll, Warner Bros. president of worldwide marketing said that "With the right script, that could be viable. The world is ready for her." In other words, don't hold your breath. Given the stately, one film at a time approach that Warner seems intent on with their superhero universe it could be 2020 before we see Wonder Woman in her own movie.
The same WSJ piece also names Shazam and Metal Men as two DC superhero movies in development, although fairly recently Shazam was considered dead in the water at the studio, perhaps because of the character's surface similarities to Superman. Hopefully, someone over there has seen the light…although it's also worth noting just how much recent comic book portrayals of the character have changed both his look and power set to make him as distinct from the Man of Steel as possible.
We will, of course, bring you all developments on this movie as we get them!
Like us on Facebook and follow us on Twitter for all news updates related to the world of geek. And Google+, if that's your thing!