News
Justice League: Gal Gadot Confirms Wonder Woman Was an Active Hero for Century Between Films
During the Justice League press conference, Gal Gadot confirms to us Wonder Woman was an active superhero for the whole 20th century.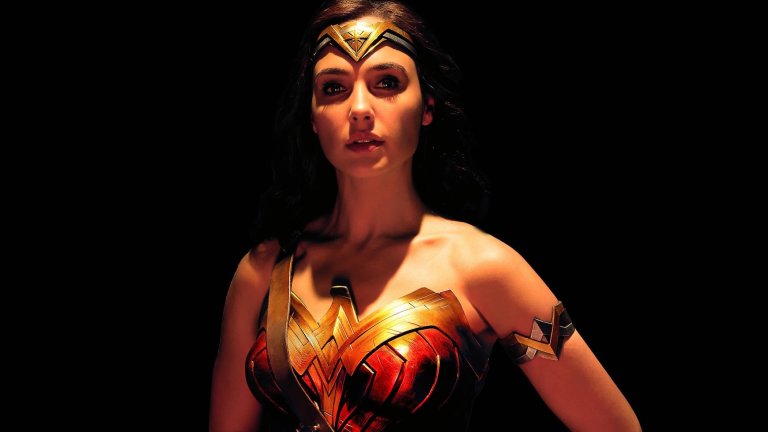 If one has been paying attention to Justice League hype for the past few months, then it's become clear from the trailers to the posters that Gal Gadot's Diana Prince, aka Wonder Woman, is taking center stage in the excitement. And this is for good reason, as Gadot's warm interpretation of the Amazonian princess in Patty Jenkins' Wonder Woman was a fiercely cathartic visage of bravery in a troubling year, and a warmer icon of feminine heroism than her chilly introduction in 2016's Batman v Superman: Dawn of Justice.
Whereas the earlier film suggested Wonder Woman had abandoned humanity to our own demons after the end of the First World War—with Diana even saying the words, "A hundred years ago, I walked away from mankind, from a century of horrors"—Justice League showcases a Diana who tells Bruce Wayne that even if she isn't a public figure, she was still there "if I was needed." And during a Justice League press conference in London, Gadot reconciled the differences to Den of Geek, confirming that, despite her depiction in Batman v Superman, Wonder Woman is now intended to have always been active during the whole 20th century before meeting Batman… albeit she is mum on how this will affect the forthcoming Wonder Woman 2.
"Well unfortunately there's not much we can share with you about Wonder Woman 2," Gadot says when asked about these differences in presentation and how it will influence the Wonder Woman sequel. "But what is clear is that whether or not Wonder Woman was out there or incognito, she was always involved and she was always very active in Man's World, and she was always acting to save andg to help, and to better the world."
She also added while answering another question that the reason she thinks Wonder Woman and the Justice League are so inspiring this is year is because:
"In the real world, we don't fight monsters, we don't have alien attacks. It's us creating the problem, and I think it would've been wonderful if us humans could get together and come together, and just be and do good to each other, and try to make to make the world a better place."
Justice League will aim to do that when it opens on Nov. 17. Wonder Woman 2 is meanwhile poised to utilize an active and heroic Wonder Woman from any point in the last hundred years when it opens on Dec. 13, 2019.