News
Justice League and Aquaman Team Up For Drowned Earth
Justice League/Aquaman: Drowned Earth introduces new aquatic villains to the DC Universe.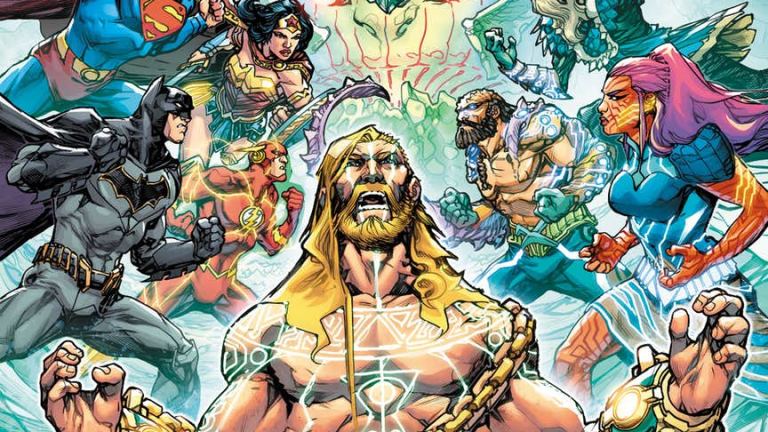 There's always a bonus to a major superhero movie release. Not only do we get (hopefully) a good superhero movie (and so far, Aquaman is looking pretty darn cool), but it always puts comics publishers on their best behavior, making sure to showcase their best talent and tell the biggest possible stories about the character getting the big screen treatment. Aquaman is getting a killer creative team on his solo book, but one series isn't enough for the King of Atlantis, and so DC is putting together a massive Justice League story that plays to Arthur's strengths.
Justice League/Aquaman: Drowned Earth will run through assorted DC titles throughout the month of November, but the key story will take place across two one-shots, the main Justice League book, and (of course), Aquaman. Here's everything you need to know…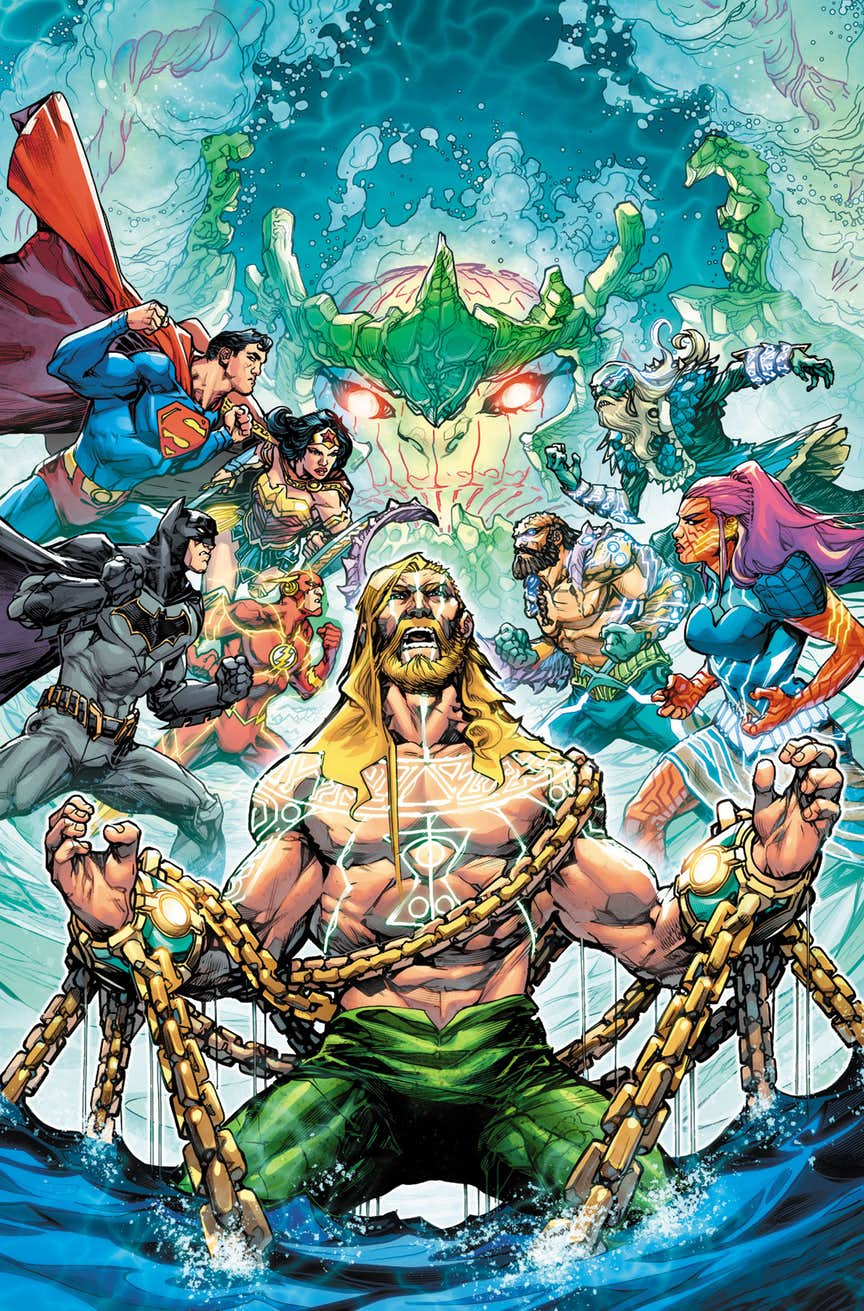 Things kick off with Justice League/Aquaman: Drowned Earth #1 by James Tynion IV and Howard Porter on October 31…
The Ocean Lords—ancient sea gods with a grudge against Aquaman and Wonder Woman—invade the Earth with an alien army and flood the globe. As Batman, Superman and the Flash race to stop the waters from rising and turning everyone into aquatic monsters, Mera seeks the advice of an old enemy, and Arthur must face down Black Manta…or lose his connection to the ocean forever!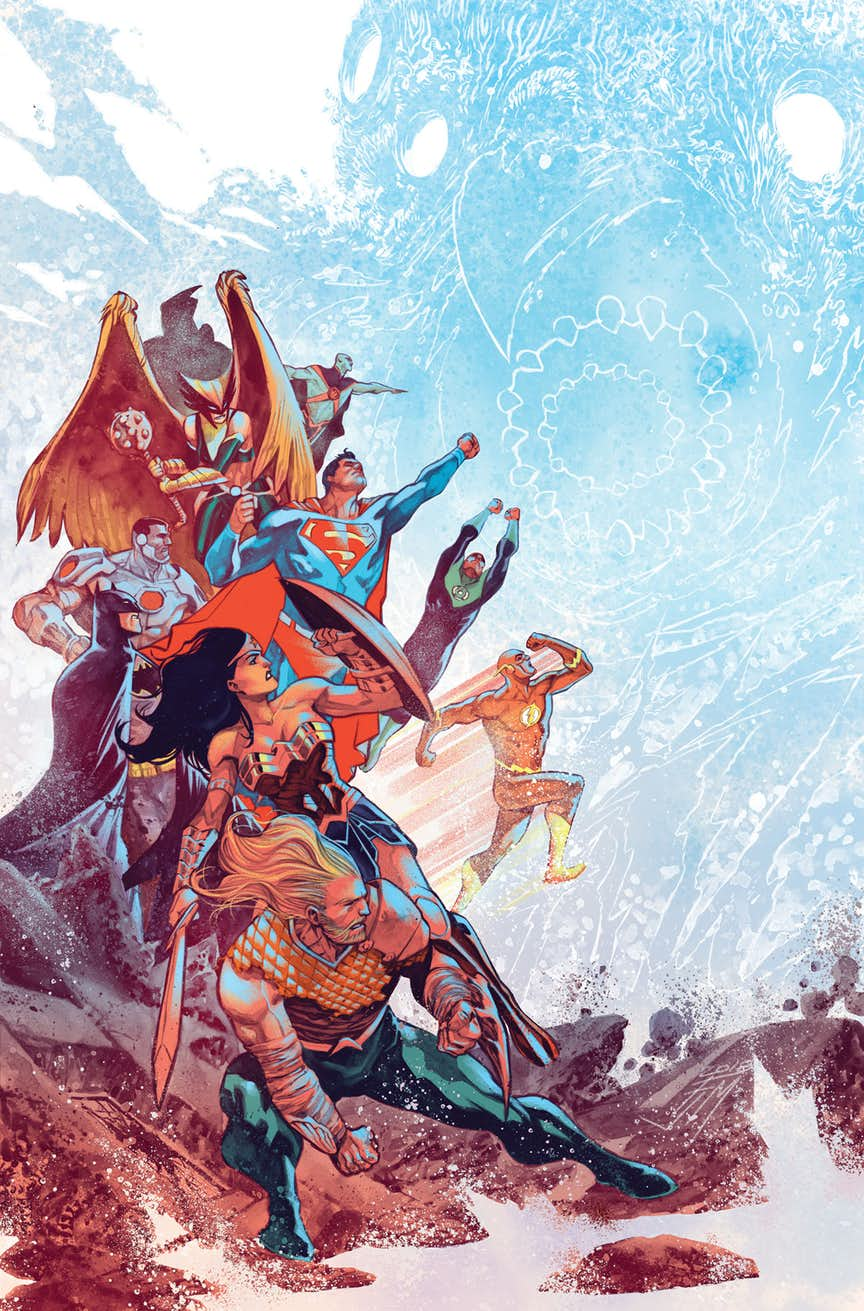 "Drowned Earth" continues in Justice League #11 by Scott Snyder and Francis Manapul on November 7…
The Justice League is scattered across the Seven Seas, pursued by the Ocean Lords and their army of alien mercenaries and constantly at risk of turning into fish monsters. You know, just a day at the beach. Their only hope lies in the crippled Aquaman, who believes the road to victory lies in unleashing equally vengeful gods on Earth's oceans. Meanwhile, Batman guards the Totality in the sunken Hall of Justice, where no one can attack him…or can they?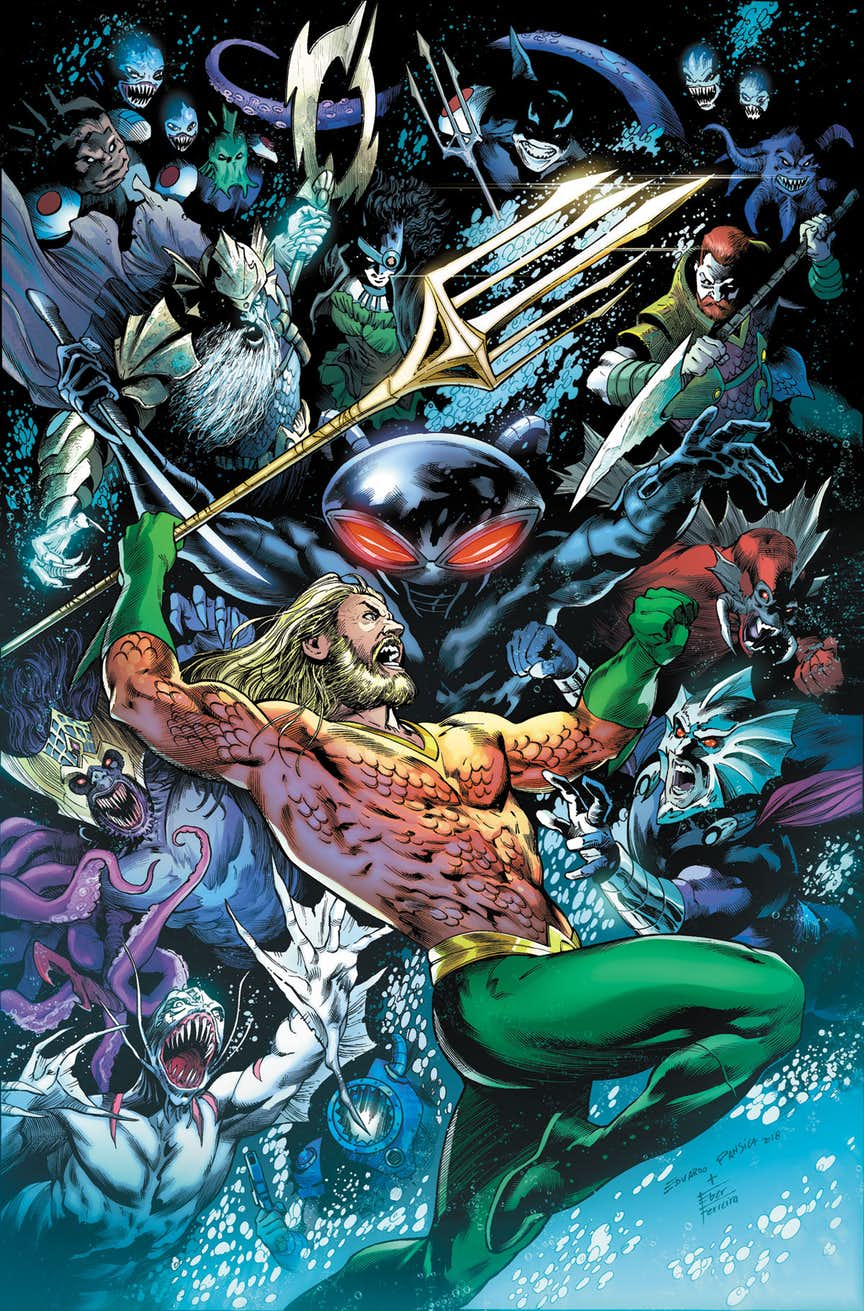 And then there's Aquaman #42 by Dan Abnett and Lan Medina on November 21…
As Aquaman and Wonder Woman race home from the Graveyard of Gods to turn the tide against the Ocean Lords, Arthur learns a stunning secret about his past! Armed with the knowledge that the Justice League may be fighting the wrong enemy, Aquaman must confront the ocean lords and learn the truth before the cosmic flood resets all life on Earth!
Followed by Justice League #12 by James Tynion IV and Frazer Irving (seriously, they really brought some killer artists to this party), also on November 21…
It's Batman, in a full-body cast, versus the Legion of Doom! Get a ringside seat for the craziest fight in comics as a bedridden Batman battles The Joker, Lex Luthor, Gorilla Grodd and Sinestro! Meanwhile, Aquaman locks tridents with Poseidon and Mera discovers an ancient secret that could change the fate of Atlantis—and the entire Earth—forever!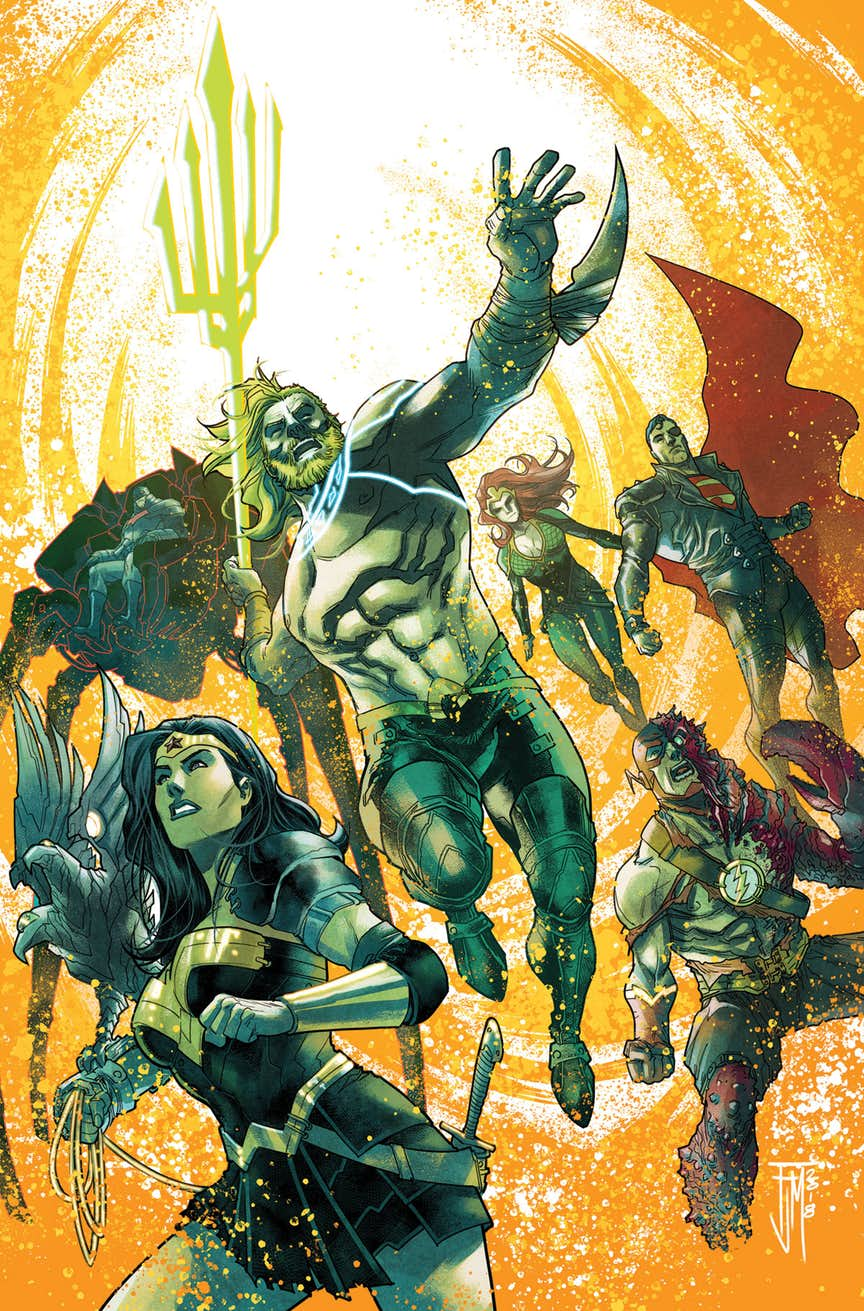 Before everything wraps up in Aquaman/Justice League: Drowned Earth #1 by Scott Snyder, Francis Manapul, and Howard Porter on November 28.
Aquaman faces the truth behind Atlantis' past and must find a way to reclaim the power of his birthright or watch the floodwaters drown everything he has ever loved! With the world at stake and the Justice League on their last sea legs in their battle against the Ocean Lords, Arthur makes the ultimate sacrifice to return balance to land and sea!
That should give you something to talk about over Thanksgiving dinner.
further reading: Aquaman Review
Mike Cecchini is the Editor in Chief of Den of Geek. You can read more of his work here. Follow him on Twitter @wayoutstuff.
Read the latest Den of Geek Special Edition Magazine Here!