News
Jughead's Time Police Doubles Down on the Craziness
Here's an exclusive first look at the upcoming fourth issue, in which Riverdale is quite literally ripped apart.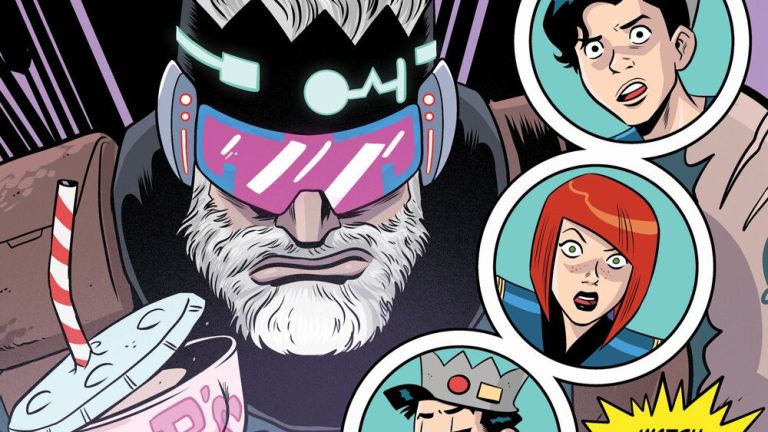 With Paper Girls having recently ended its run, the best time travel comic on the market right now is…Jughead's Time Police? Crazy though it may seem, the current Archie Comics mini-series is the perfect blend of science fiction and comedy that aims to do for hamburgers what Back to the Future did for manure. Or something like that.
Future historians will decide where this book winds up in the pantheon of great comics, but we can tell you here and now that this story is quite unlike anything Archie has ever attempted before. (Which is saying a lot, seeing how the current iteration of Jughead's Time Police is a reboot of a short-lived 1990s cult favorite).
read more: Archie vs. Predator II Explores the Archieverse
This time around, Jughead finds himself battling with other versions of himself from throughout the history of Archie Comics, all part of the company's ongoing building of a multiverse. It's all incredibly fun stuff, even with weighty things like the possible fracturing of the entirety of space and time hanging in the balance.
read more: Paper Girls Series Ordered at Amazon Studios
Plus, in the third issue Jughead ate what could be history's finest burger, and that's a memory he will want to hang on to throughout whatever timeline he finds himself in. With the penultimate issue of the Jughead's Time Police mini-series hitting stores on Wednesday, September 25th, Archie Comics has given Den of Geek an exclusive preview of what's next to come…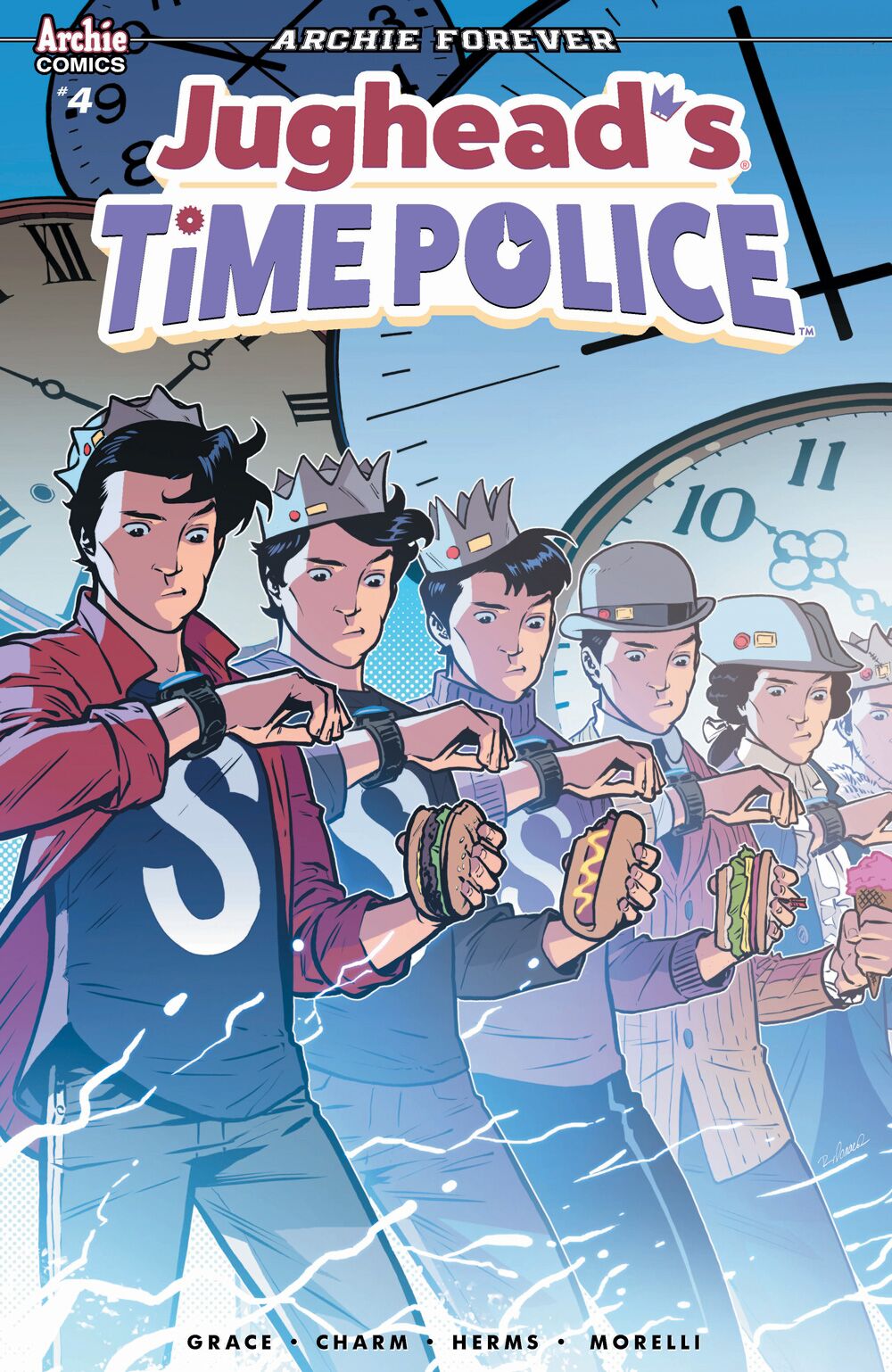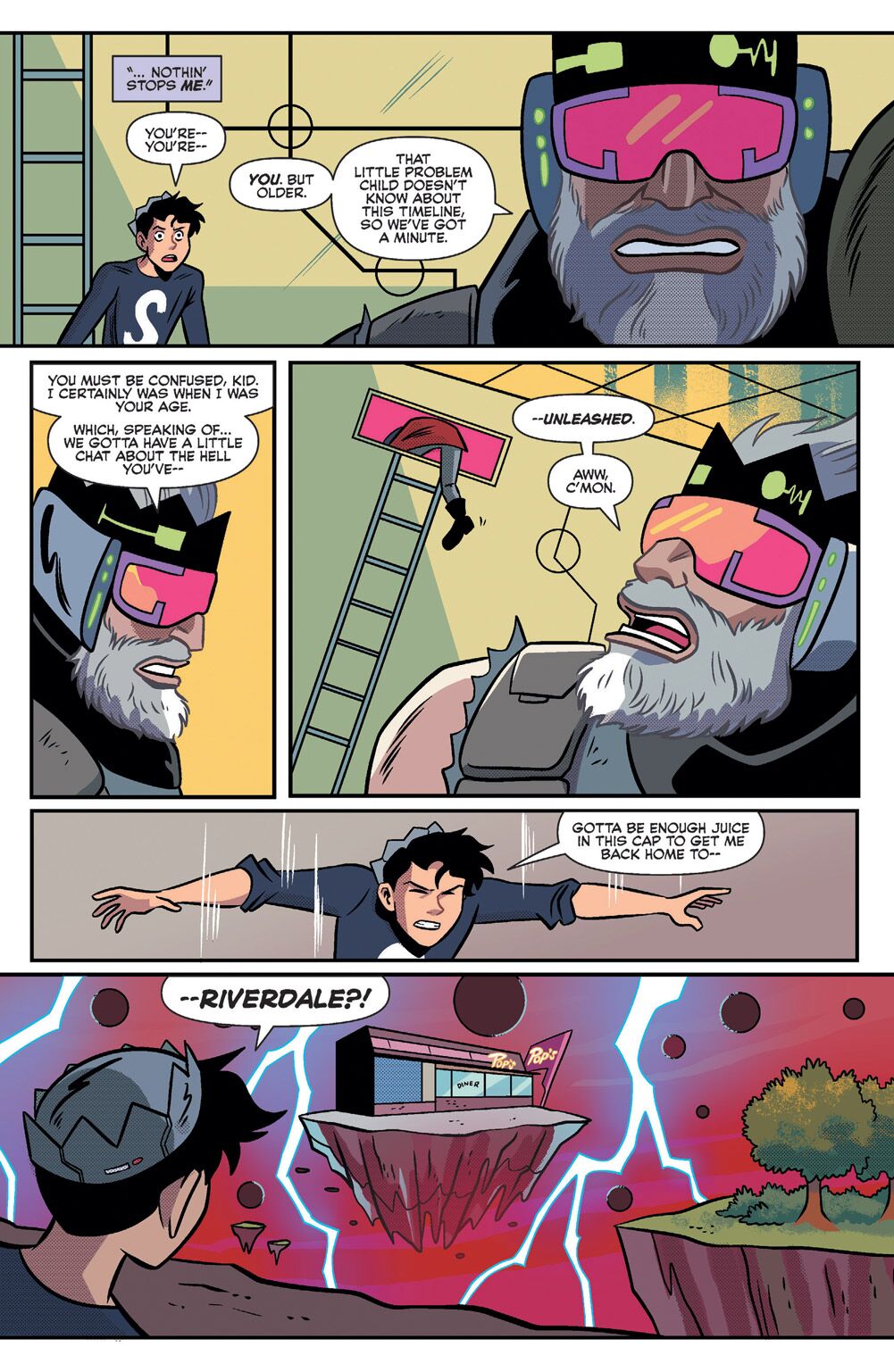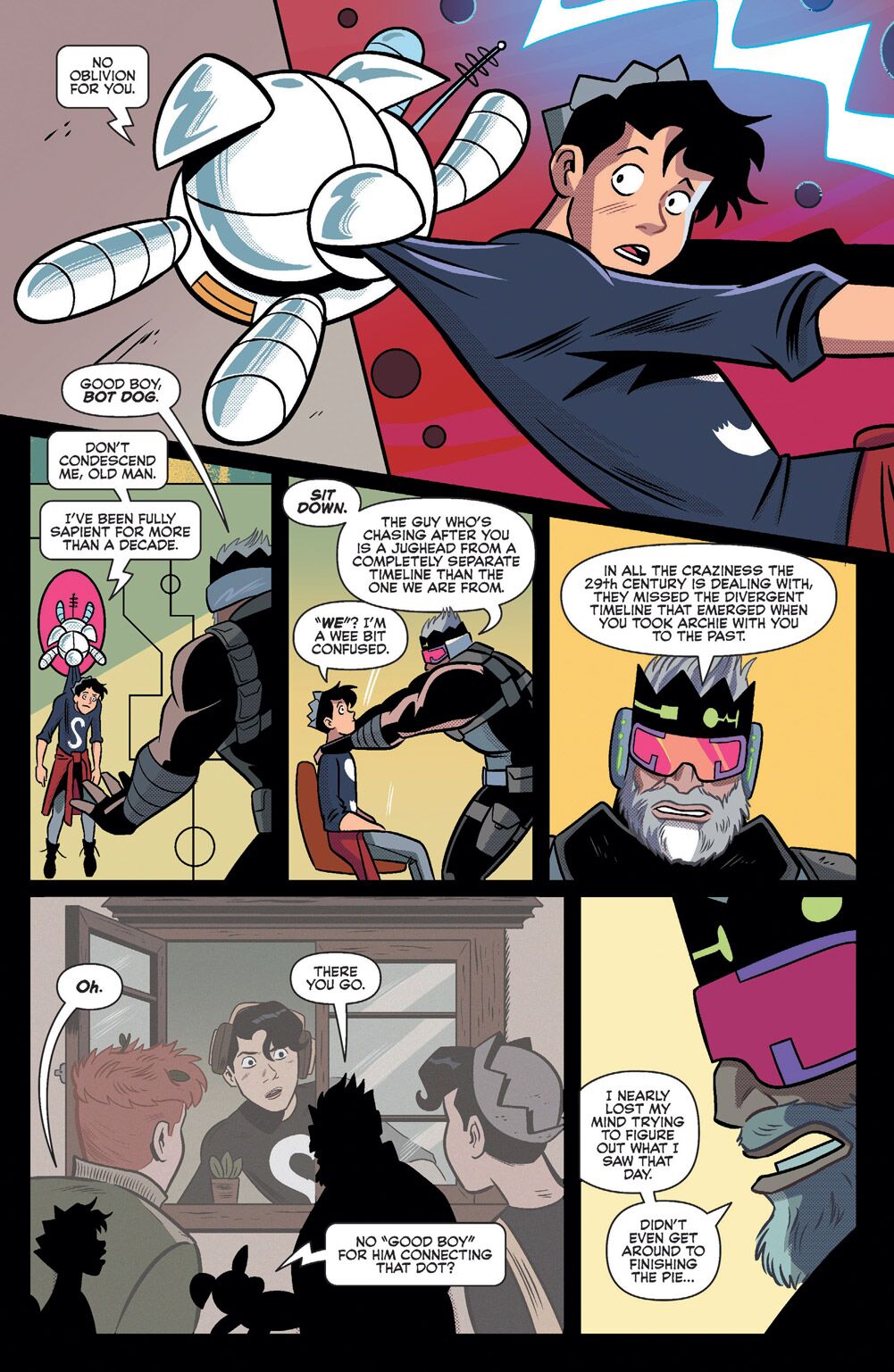 Bot Dog! Riverdale in ruins! A Future Jughead who is more than just a little reminiscent of Cable! An unexpected appearance from Jughead: The Hunger's Werewolf Jug!
read more: Riverdale Season 4: Everything We Know
There's a lot of cool stuff happening here that we want to know more about. Here's the official synopsis of the issue, again written by Sina Grace and featuring art by Derek Charm, Matt Herms, and Jack Morelli, and variant covers from Rebekah Isaacs and Dan Schkade:
Jughead is stranded on a desolate timeline, one without burgers, or hot dogs, or any meat couched in bread.  He's got to find some way to get back to the future to prevent an all-out war between the time streams—but can he do it alone?
We'll find out the answer on Wednesday. Something tells us that it will be weirder than we can possibly imagine. After all, this is a time-travelling Jughead we are talking about here.