News
New Joker Comic Coming from John Carpenter
Iconic filmmaker John Carpenter is co-writing a new Joker one-shot for DC Comics!
Call it a match made in hell: legendary horror filmmaker John Carpenter is co-writing a new Joker one-shot with his Big Trouble in Little China comic book collaborator Anthony Burch (Borderlands 2). The 40-page book is titled The Joker: Year of the Villain #1, a tie-in to the big, baddie-centric DC crossover event coming out of Scott Snyder's Justice League. The book is out on Oct. 2, with art by Philip Tan and Marc Deering.
Here's the synopsis:
Now a human-alien hybrid, Lex Luthor has made his appeal to the world, asking its citizens to embrace doom and give in once and for all to evil, humanity's true nature. In exchange, he will grant them the tools to ascend to their ultimate selves. While some DC villains (and heroes) are willing to hear what "Apex Lex" has to offer, the Clown Prince of Crime isn't going to wait around until Lex gets to him. This puts The Joker on a mission to get his swagger back in a world gone bad by out-badding everyone else, proving that the greatest evil is always the one that leaves them laughing.
"The Joker is the greatest villain in comics," Carpenter said in a press release. "I'm proud to be reunited with Anthony on this project."
"I'm excited beyond words to be writing for Gotham's greatest villain," Burch added. "I hope the Joker's exploits make you laugh, shudder, and grow nauseous all at once."
The Clown Prince of Crime will see no shortage of starring roles this year. Not only is he getting his own movie on Oct. 4, but DC is also publishing multiple Joker-centric comics in the coming months. There's Jeff Lemire and Andrea Sorrentino's Joker: Killer Smile for DC's Black Label imprint as well as Kami Garcia's Joker/Harley: Criminal Insanity, Batman: Curse of the White Knight by Sean Murphy, and Stjepan Šejić's Harleen, a Harley Quinn origin story. The Joker is the main supporting character in Batman: Last Knight on Earth from Scott Snyder and Greg Capullo, and he also headlined Batman: Damned, which wrapped up earlier this summer. Geoff Johns and Jason Fabok's highly anticipated Three Jokers is also due out at some point…
That's a lineup worthy of a prince, even one as mad as the Joker. Get ready to laugh and cry and maybe gasp in horror, as the Joker takes center stage in the lead up to the new movie.
Until then, check out the cover for the new Carpenter book: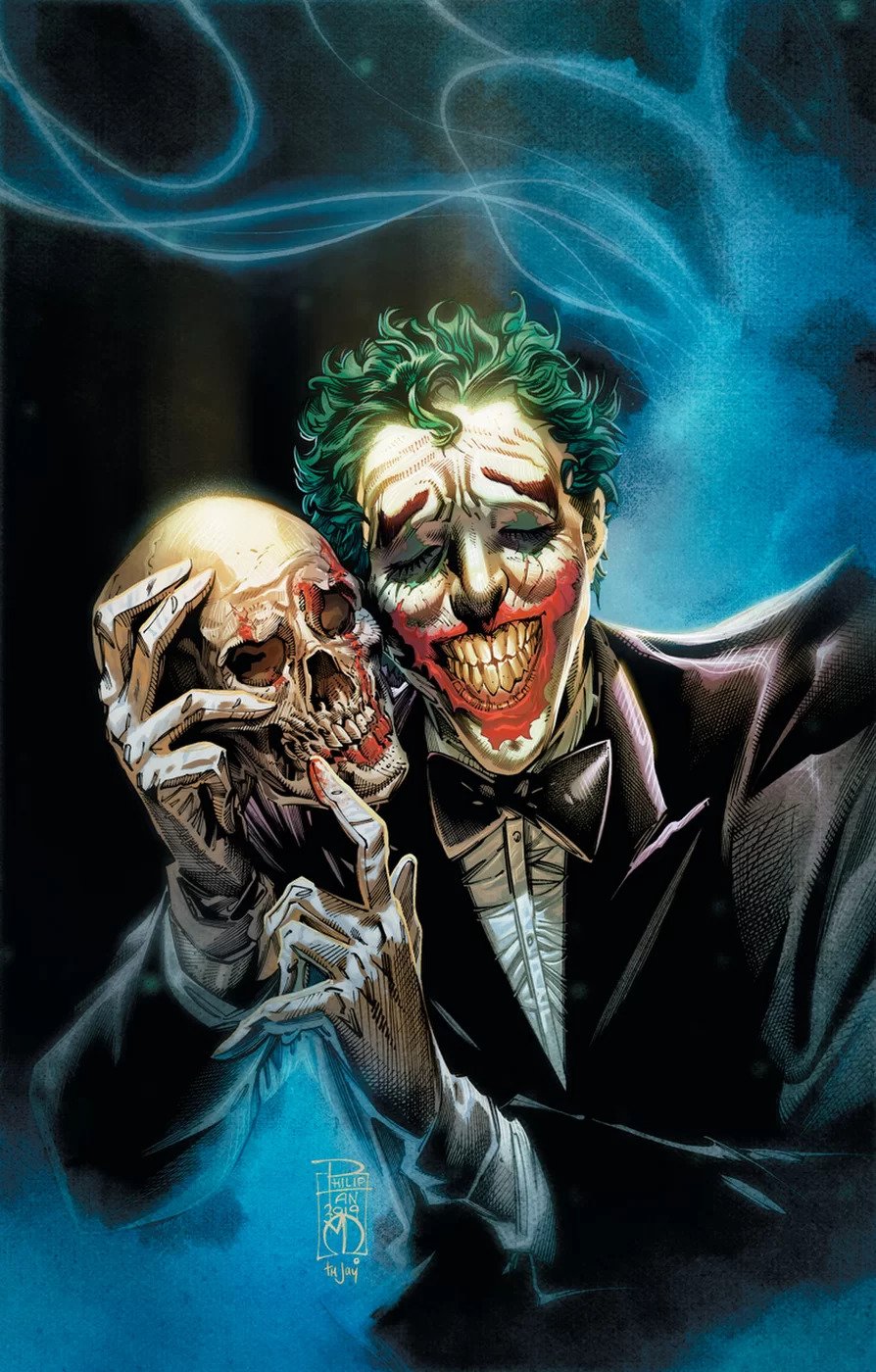 John Saavedra is an associate editor at Den of Geek. Read more of his work here. Follow him on Twitter @johnsjr9 and make sure to check him out on Twitch.