News
John Ridley Wants to Focus on Fun With His Mystery Marvel TV Show
12 Years a Slave screenwriter John Ridley's mystery Marvel TV project might reflect his newfound desire to do something fun.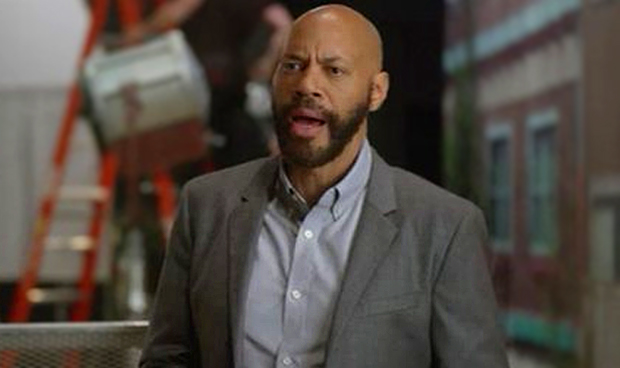 As the Marvel Cinematic Universe continues to dominate the big screen box-office, its continuity-connected television realm also expands with a growing array of television shows on ABC and, of course, on Netflix, leading to the crossover The Defenders. However, one long-discussed MCU mystery series for ABC is being written by John Ridley, the scriptwriting visionary behind the celebrated show American Crime and the Best Screenplay Oscar-winning historical epic film 12 Years a Slave. While Ridley still seems to be circling what he wants to do with the mystery project, he declares that he wants to tackle a fun franchise.
In an interview with Variety, Ridley, who normally fields prestigious, pathos-packed, socially-conscious content, expressed his intentions to break his own topical creative mold with his gestating Marvel television script. Now at a point in life allowing him to reevaluate his approach, Ridley seems eager to shift his focus toward projects that put smiles on the faces of his children, explaining:
"I would love to have a franchise. I'd love to have something that earned out. My kids are proud of the things I do, but it's not like they're waiting for American Crime; they're at that age where they're waiting for the Marvels and the Star Wars."
It's quite a crossroads for Ridley, who is known for powerful and bleak stories in 12 Years A Slave, American Crime, Guerilla, a long-ago run on first responder procedural Third Watch and used to write comedy with Martin, The Fresh Prince of Bel-Air, The John Larroquette Show, Barbershop and the 2002 film Undercover Brother. Yet, his resume shows a spark of interest in the fun superhero realm, having co-wrote the DC Comics 2004 animated feature Justice League: Starcrossed and an episode of said series. Indeed, with his upcoming Showtime/Sky Television miniseries Guerilla immersed in militant radicalism and racial strife in 1970's London, it's understandable that Ridley finds himself looking outward. He continues:
"What defines a John Ridley project? This is the first time in my life where I can say there are 'John Ridley shows." Adding, "There are certainly days where I feel like, 'Hey, I would love to do something that's entertaining in a different way.' My kids are like, 'How come you're not doing Transformers? How come you're not doing something that's fun?'
As far as what Ridley's mystery Marvel television project will become, there is still nothing even close to an answer. In an interview with EW back in January, ABC entertainment division head Channing Dungey had somewhat of an update. While not divulging any substantive clues, Dungey did provide an interesting tidbit about the project's current state. According to Dungey:
"Yeah, so John is working on a rewrite of that script for Marvel at the moment. We have not seen a new version of it. He's been on production of his show, over in London, and on Season 3 of American Crime, so those are the things that have been top of mind for him of late. But I have heard from Marvel that he is working on a revision to that script."
Rumors over the past few years have pegged Ridley's project as being a variety of likely socially-conscious Marvel Comics adaptations ranging from the much-bandied The Inhumans (now confirmed for ABC), Cloak and Dagger (which we now know will arrive on Freeform), to a small-screen version of the current polymorphic-powered Ms. Marvel, Kamala Khan that would likely run parallel to the 2019 Captain Marvel movie in which Brie Larson will star as (former Ms. Marvel) Carol Danvers. However, another loose theory has Ridley pegged to pen a television reboot of Blade, focusing on the iconic Daywalker's vampire-hunting daughter. Thus, nothing has even come close to being confirmed.
Nevertheless, this status update proves useful, since it seems to let the fans know that the Marvel TV project, whatever it might end up being, is not coming around anytime soon. However, in another instance of vague-but-useful tidbits, Dungey also made some auspicious comments regarding the chances that ABC's current Marvel TV mainstay Agents of S.H.I.E.L.D. will stick around for a prospective fifth season, stating, "I'm very bullish on S.H.I.E.L.D. and we're also really excited about our production with Marvel, ABC Studios, and IMAX, which we are working on for next fall as well."
For now, John Ridley is juggling not only his Marvel script rewrite, but more episodes of American Crime. His work on the TV miniseries Guerilla will premiere on Showtime on April 16.