News
JLA/Doom Patrol Crossover Is Called "Milk Wars"
Young Animal will kick off a crossover with the DC Universe in January with a story called "Milk Wars."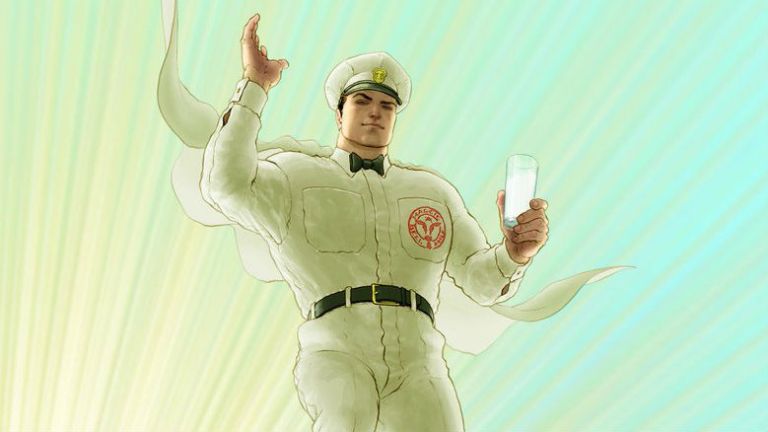 Since 2016, Young Animal has been dishing mindbending tales starring some bizarre DC deep cuts, including Shade, Forager, and Cave Carson. At the center of the imprint headed by writer and rockstar Gerard Way is Doom Patrol by Way and Nick Derington. 
While the Young Animal universe has mostly kept to itself thus far, that's all about to change in January when the Justice League of America and the Doom Patrol team up to fight homogenization and the sameness that has invaded our society (just consider the number of Starbucks in your neighborhood). 
While the crossover event was first announced at San Diego Comic-Con this year, we learned a bit more about it at the Vertigo/Young Animal panel at New York Comic Con. At the center of this story is a character named Milkman Man, which of course is a character in a Young Animal book. The crossover event is appropriately called "Milk Wars."
The opening JLA/Doom Patrol issue will be written by Way and Steve Orlando, with pencils from Aco. The issue is out on Jan. 31. The crossover event will then spill out into other Young Animal series. The schedule is as follows: Mother Panic/Batman (Feb 7), Shade/Wonder Woman (Feb 14), Cave Carson/Swamp Thing (Feb 21), and Doom Patrol/JLA (Feb 28).
Speaking to fans at the panel, co-writer Orlando asked Way over text to say what "Milk Wars" was in one sentence. Way's reply was simply, "Milk Wars in one sentence."
"Milk Wars" will be set up by Doom Patrol #12, which is due out on 12/27. Here's the synopsis for that book:
Something normal is happening to the Doom Patrol. Which means not weird, since their own normal is very weird. There are mysterious forces at work, unseen hands rewriting history, and the change is so gradual, the team doesn't even necessarily see how much they are changing. The end of our second big Doom Patrol arc leads into big things to come next month! 
Here's some art from "Milk Wars":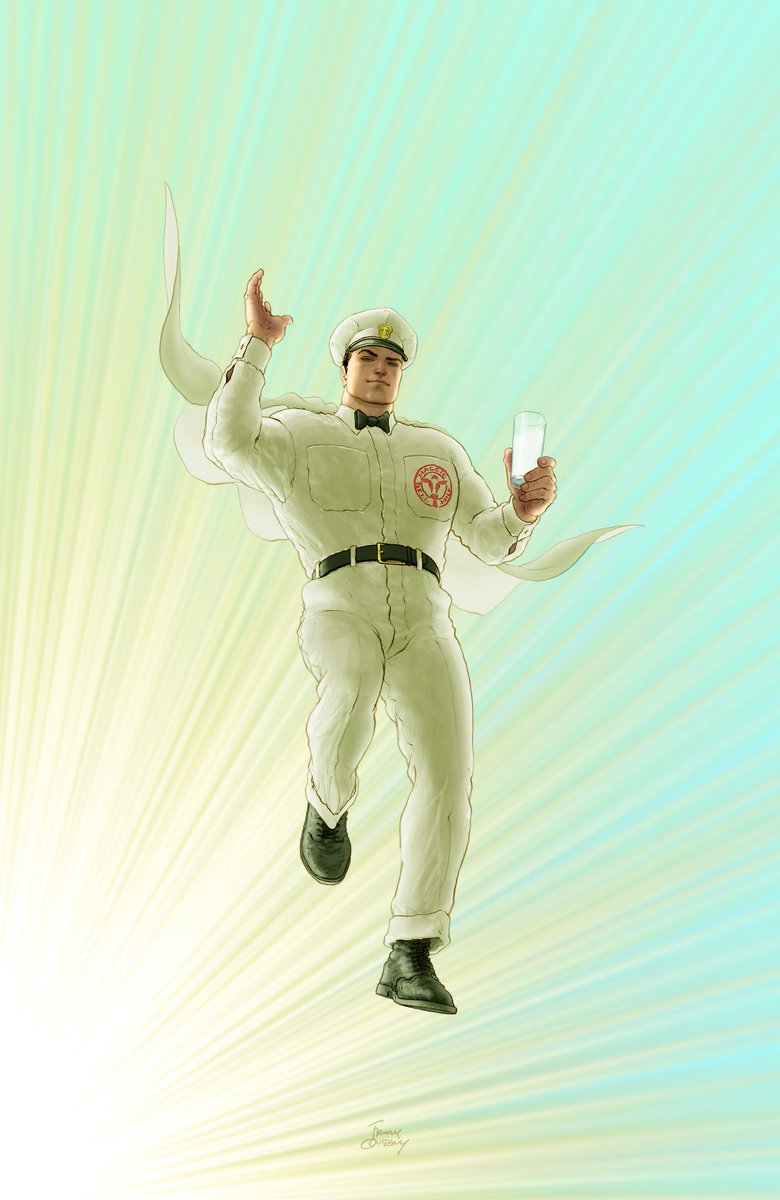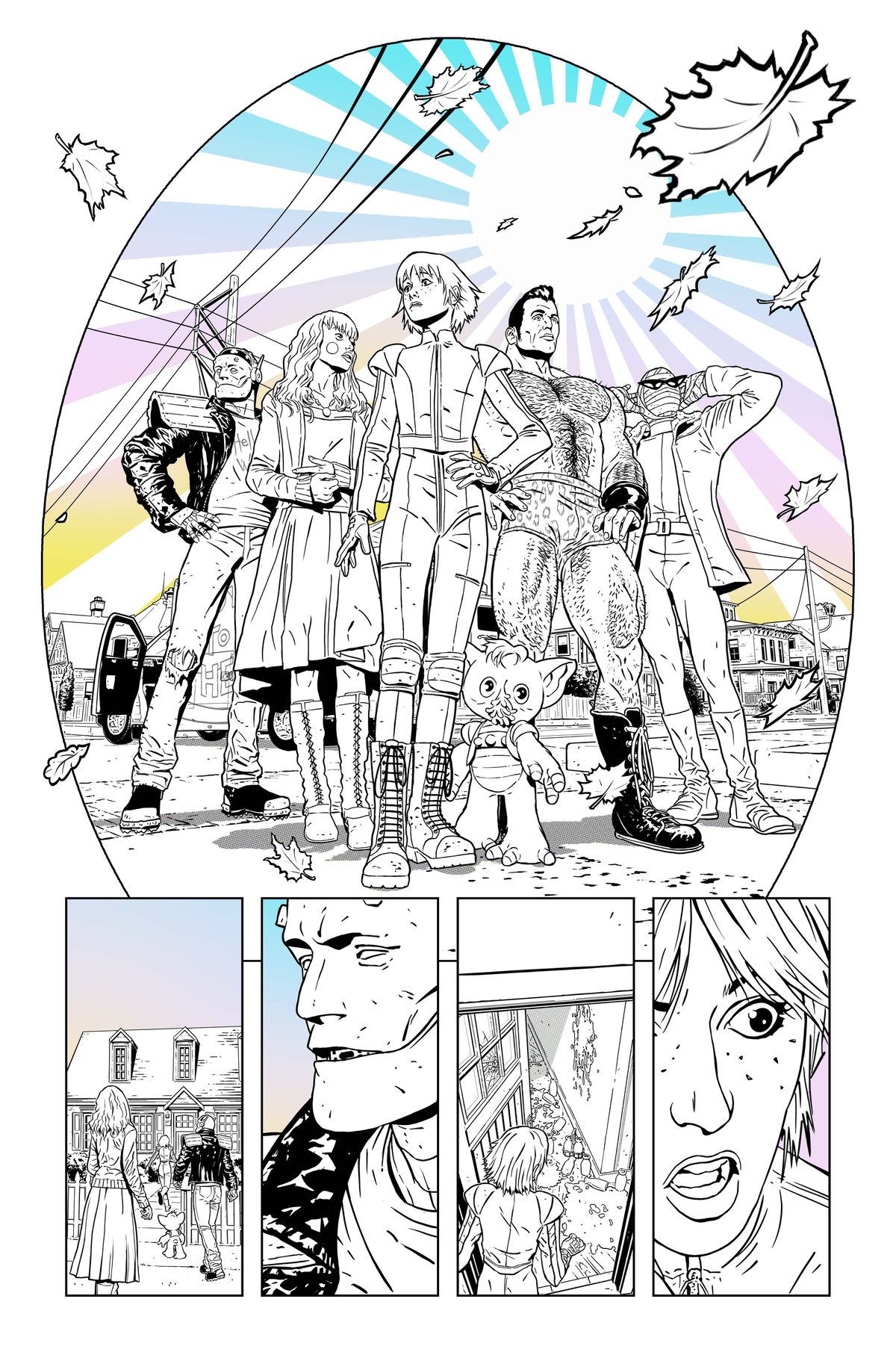 Read the full Den of Geek NYCC Special Edition Magazine right here!