News
Jessica Chastain Wants to Make a Superhero Movie
If Jessica Chastain says she wants to play a superhero, maybe someone should let her do it.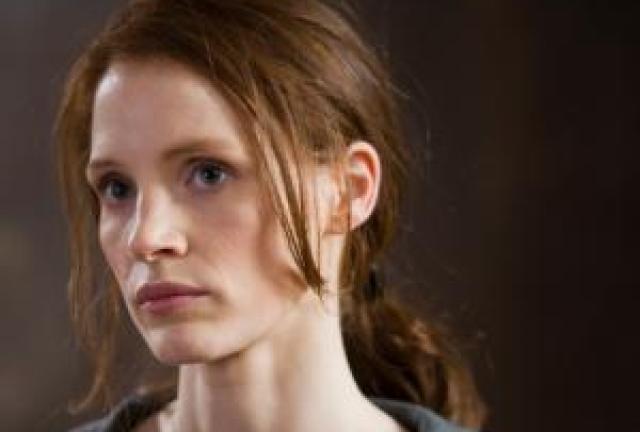 Oh, the excuses we've heard from studios over the years about why nobody has been willing to step up and put a woman on the top line of a superhero movie. We won't detail all of them here, but needless to say, it's been all of the excuses. Sometimes, it's a general hemming and hawing about a lack of credible, bankable actresses willing to take on one of these roles. Well, here's one who would: Jessica Chastain.
Ms. Chastain, who has been one of the most sought after actresses in Hollywood over the last few years, isn't letting up, either, with the highly anticipated The Disappearance of Eleanor Rigby lighting up the festival circuit before its October release date and Christopher Nolan's Interstellar on the horizon. She was even rumored for a role in True Detective season two. So what is left for her to conquer? Why not a superhero movie?
We'll just let her tell you in her own words:
"I would love to do a superhero movie! I would have loved to have played Black Widow. A couple of times I've gotten really close. The problem is, if I do a superhero movie, I don't want to be the girlfriend. I don't want to be the daughter. I want to wear a fucking cool costume with a scar on my face, with fight scenes. That's what I'd love."
It's easy to just point at Marvel when an actress says something like this, but that's mostly because they already have their superhero movie infrastructure in place. Since Katee Sackhoff has trashed all our dreams of her playing Carol Danvers/Captain Marvel, maybe this is the role for Ms. Chastain. That is a pretty "fucking cool costume" after all. It's all but certain that we're going to meet Carol Danvers in some capacity very soon, although probably not in Avengers: Age of Ultron as had originally been planned. You may start your photoshops, now…