News
Jennifer Lawrence Cannot Name 5 X-Men Characters When Hooked to Lie Detector
During an amusing lie detector interview, Jennifer Lawrence is cornered into admitting she cannot name five X-Men characters after Mystique.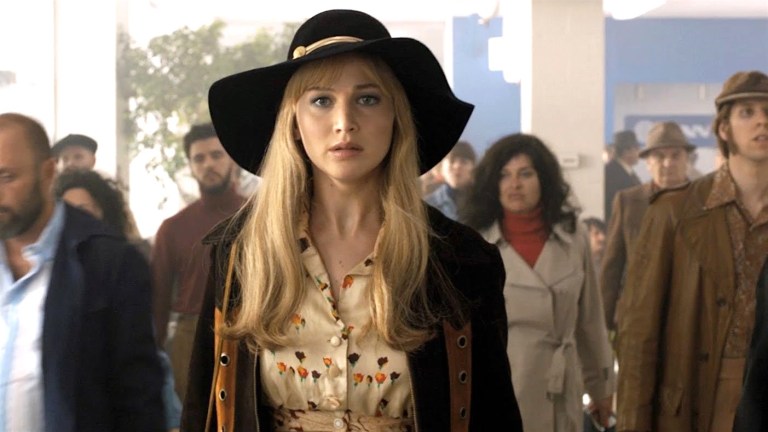 To her credit, Jennifer Lawrence is always honest. However, when she sat down for a relatively tense chitchat with Vanity Fair, she was forced to be more truthful than usual, as the magazine hooked her up to an actual lie detector test in order to probe her mind for some uncomfortable and thought provoking questions… and to confirm just how dedicated to X-Men mythology the Mystique actress really is. (Hint: It's not a deep love).
In the below video, Lawrence is grilled as to whether she knows the real life alias of her shapeshifting anti-heroine Mystique, whom she has played in X-Men: First Class, Days of Future Past, Apocalypse, and the forthcoming X-Men: Dark Phoenix. And Lawrence didn't even sweat the details and throws out "Raven Darkholme" like a witness with an airtight alibi.
But things get interesting when she is asked if she can name five X-Men characters (which shouldn't be too difficult since she has appeared in four films with dozens of other mutants, many of them officially X-Men heroes). And without even going through the trouble of trying to painfully list a few off, she immediately gives in with a lowered head of (possible?) shame. "No, I can't," she sheepishly laughs.
It is one of the more amusing revelations in the below nine-minute interrogation that reveals other interesting facts about the Oscar winning movie star including that she believes there probably isn't an afterlife—although she does think aliens almost certainly exist—that there are "red carpet looks" she regrets; love at first sight doesn't exist; and from time to time, she thinks about pushing other commuters in front of subway trains while waiting on platforms. Not that she wants to, mind you.