News
Jean Giraud, Moebius: 1938-2012
Pioneering French illustrator Jean Giraud died in early March. CJ looks back at his influential work...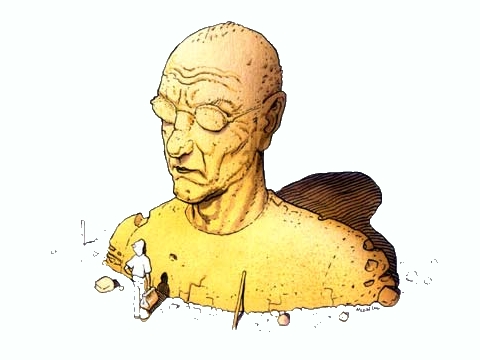 French illustrator Jean Giraud passed away at the age of 73 on 10 March this year. The bandes dessinees artist's death was reported by news agencies across the world, a tribute that reflected the global recognition of his work not accorded to many contemporaries.
Giraud was popularly known as Moebius, a pseudonym he chose for himself in 1963. Moebius was respected for the wordless Arzach, the non-linear Airtight Garage, and the metaphysical L'Incal with Alejandro Jodorowsky. Renowned in the English-speaking world for his later science fiction tales under that pseudonym, Giraud's body of work began at 18 drawing westerns set across the vast plains of the Americas such as Frank et Jeremie in Far West magazine, and this would continue during the '50s and '60s.
Giraud's most famous contribution to the illustrated western was Blueberry. The former US cavalry lieutenant turned cowboy Mike 'Blueberry' Donovan was modelled on actor Jean-Paul Belmondo. At first just one of many protagonists in the series, Blueberry led Giraud's style in different directions and helped him develop as an artist.
After trying to convince reticent writer Jean-Michel Charlier to partner with him in creating a western, Charlier returned from a trip to the Mojave desert with a newfound enthusiasm for the genre. Charlier approached Belgian artist Jije with a collaboration in mind but Jije recommended his protege, Giraud. The pairing of Giraud and Charlier would also produce another western, Jim Cutlass.
The Moebius persona became known during the '70s and '80s for Giraud's work on the francophone comics title Metal Hurlant, which he helped create with the group known Les Humanoides Associes. In 1976, Alien screenwriter Dan O'Bannon teamed with Moebius on the influential early cyberpunk story The Long Tomorrow. The science fiction and horror magazine was taken up abroad by National Lampoon as Heavy Metal, and became a cult animated movie partly scripted by O'Bannon in 1981.

In the '80s and '90s, Giraud garnered greater appreciation in the anglophone world. The artist won an Eisner Award for his collaboration with Stan Lee on Silver Surfer: Parable in 1988-89 at Marvel's Epic Comics imprint. Moebius' storyboarding and artwork influenced diverse cinematic science fiction including Alien, The Empire Strikes Back, Tron, Masters Of The Universe, Willow, The Abyss, and The Fifth Element.
The turn of the millennium saw Giraud start to release Inside Moebius, a six-volume illustrated autobiography that incorporated elements and characters from different points in his career. A movie adaptation of Blueberry was released in 2004 under the name Renegade, starring Vincent Cassel, Michael Madsen and Juliette Lewis. Giraud camoed in the film. In 2010 Moebius had published the first volume of a new Arzach trilogy.
Giraud will be remembered for his unique style and a distinctive imagination that influenced generations of visionaries in comics and film. He brought the world of bandes dessinees to audiences who may have never experienced it otherwise.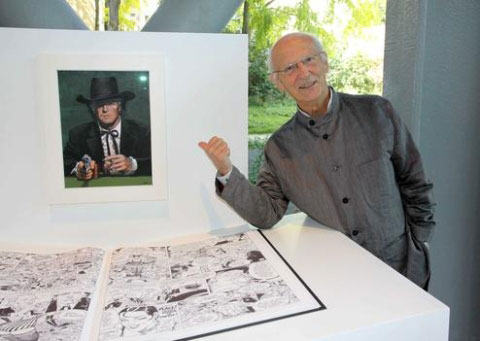 French-speakers can visit Moebius.fr for more of Jean's life and work.
Follow Den Of Geek on Twitter right here. And be our Facebook chum here.