News
James Gunn Talks Direction, Villains For Guardians Of The Galaxy 2
James Gunn reveals which villains he could foresee in Guardians of the Galaxy 2, as well as what Peter Quill's next journey might be.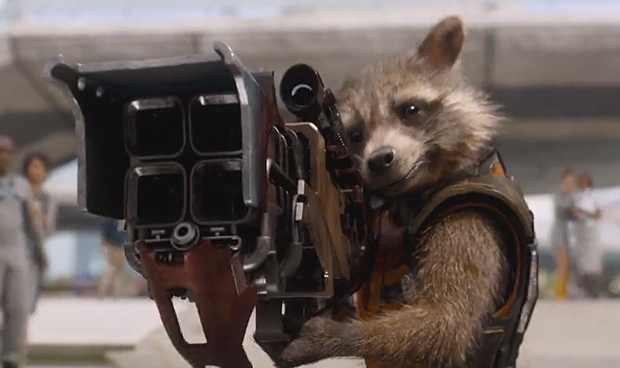 This article could contain spoilers from Guardians of the Galaxy.
Ever since Comic-Con, it seemed like James Gunn has had his work cut out for him. Despite the major vote of confidence by Kevin Feige and Marvel Studios for bringing him back onboard to do Guardians of the Galaxy 2 before the first movie even opens on August 1st, the fact remains he still already has to be planning the next one before the first film opens.
Well, it seems that a good deal of that is already done. Indeed, according to Gunn, if he "died tomorrow, they could go make a movie." A typically subversive but clever thought from the filmmaker, it indicates he's thought long and hard about the next picture. Indeed, while speaking with FilmDivider, Gunn revealed some of the ideas that would go into Guardians of the Galaxy 2, including villains and the main conflict for hero Peter Quill.
"I have a lot of ideas for stories and characters that are going to appear, and there are documents written up that some people have about Peter Quill's father and his relationship, a lot of stuff about Yondu, and a lot of stuff about Drax that nobody knows," Gunn said. "There's a lot of stuff about Xandarian and Kree culture that I've written down or I have in my head, as well as Krylorians and Ravagers," he added.
However the main focus definitely seems to be on Quill and his father, as well as a return of the villains from the first Guardians of the Galaxy movie. When speaking again about his notes that Feige has, Gunn said, "They could write the story of Peter Quill's father, and it would be there. I think Yondu is a very important character, a really important character in this universe, and I think Nebula is really important too, and so I think we'll see more of both of those characters."
Given the enthusiastic response Karen Gillan has enjoyed for playing the daughter of Thanos, including from our own Don Kaye who gave the movie four stars, this is not that surprising. Yondu impressed us less, but we'd be lying if we didn't say that Guardians isn't our favorite Marvel Studios movie since The Avengers. If this promises more of that magic, we're already to have more of this spirit in the sky.
Go here for all our Guardians of the Galaxy coverage.
Like us on Facebook and follow us on Twitter for all news updates related to the world of geek. And Google+, if that's your thing!