News
Jack Kirby Museum ambitions for New York
A campaign began this month to move an online museum of comic book art legend Jack Kirby's work into the heart of Manhattan. CJ examines Kirby's lasting legacy...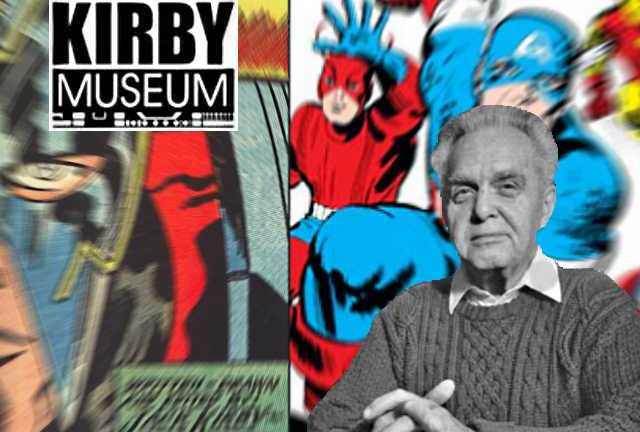 In a move that will help to validate comics as a legitimate art form, a fund-raising campaign has begun to open a museum dedicated to the comic book creativity and personal history of Jack Kirby in New York City.
The founders and directors of the online non-profit archive and educational effort known as the Jack Kirby Museum & Research Center issued a press release two weeks ago to announce that exhibition space will be sought for the museum's constantly growing collection of art, documents and memorabilia.
If Stan Lee is the George Lucas of comic books, then Jack Kirby is the medium's Spielberg. Born Jacob Kurtzberg in 1917, the artist was honoured by his family and fans in 2005 with the Jack Kirby Museum & Research Center website. Currently operated from Hoboken, New Jersey, the museum's new home is intended to be housed in Kirby's childhood stomping grounds of New York's Lower East Side.
Kirby earnt his title of The King with decades of excelsior work for Marvel and DC Comics. Universally beloved, he is often recognised even outside of the comics industry as possibly the world's most influential comic book artist, to rival talents such as Osamu Tezuka and Hergé.
Kirby brought readers dynamic and powerfully-drawn tales of futuristic warriors (O.M.A.C. and Kamandi), interstellar deities (Eternals and The New Gods), sympathetic monsters (The Incredible Hulk and Devil Dinosaur) and the bold people who would walk among them (Fantastic Four and Challengers of the Unknown).
The campaign's aim is $30,000 to fund an initial goal of a temporary museum, open for three months. Donators through the Kirby Museum site will receive free postcards and stickers, and donations above $20 will receive free entry to the museum.
Project announcer and publisher of the Jack Kirby Collector magazine, John Morrow, said, "Having such a space in one of New York City's most vibrant neighborhoods will allow us to showcase educational programs, lectures, exhibits and more to pay tribute to one of the greatest storytellers of the 20th century. We are already reaching out to art collectors and educators in anticipation of opening."
Comics are all about collecting and several comic book museums already operate, including New York's Museum of Comic and Cartoon Art, Brussels' Belgian Comic Strip Center, London's Cartoon Museum and the National Army Museum's current exhibit on the Art of DC Thomson's Commando. This September, China announced the giant Comics and Animation Museum in Hangzhou, which will take the form of eight interlocking speech bubbles. The Digital Comics Museum is an online repository of free downloads that are now in the public domain.
Kirby's legacy has been in the news recently with both positive and negative connotations. Movies based on characters Kirby was involved in the creation of such as Captain America: The First Avenger and Thor have hit cinemas worldwide over the last few years and Joss Whedon's big-screen version of The Avengers is highly anticipated for May 2012.
Dynamite Entertainment also launched the Kirby: Genesis limited series by Kurt Busiek, Alex Ross and Jackson Herbert in 2011 to celebrate the lesser-known works of The King. Genesis has been followed by Captain Victory and Silver Star ongoings this October and November and a Dragonsbane limited series due in January.
In July this year, however, Kirby's estate lost a lawsuit against Marvel Comics and its cinematic partners over the rights to many of the characters the artist was involved in creating for the publisher. Kirby's creative contributions were judged as work-for-hire, but his family intends to appeal.
Follow Den Of Geek on Twitter right here. And be our Facebook chum here.