News
It's Deathstroke vs. Santa Claus in the DC Holiday Special
Priest & Tom Grummett give us the showdown we never knew we wanted in these preview pages.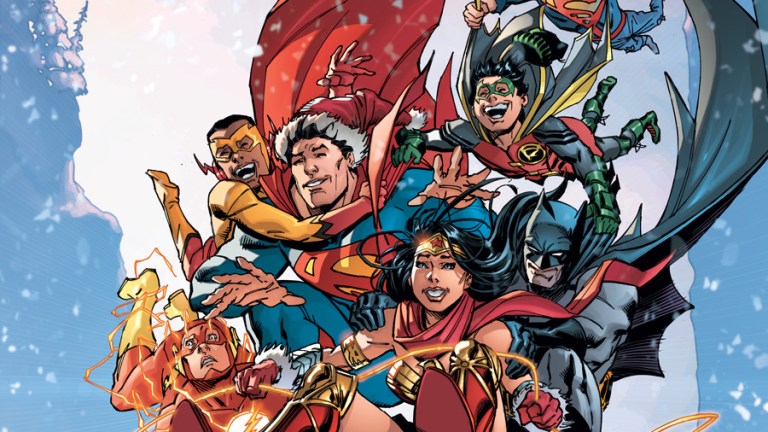 After a several year hiatus, DC Comics got back into the holiday special game with last year's Rebirth issue. These issues are consistently great: there's very little in the world that's better than Superman delivering presents to kids, even when the rest of the world is a gradually warming trash fire.
Meanwhile, Priest's Deathstrokeis routinely one of the best comics on the stands. It's classic Priest – intricate, complex, usually funny, and almost always violent. 
So what happens when you combine the two? You get Deathstroke and Santa Claus in a Mexican standoff.
DC Comics sent along some preview pages from the 2017 Holiday Special, and we jumped at them because they are bonkers. The great Tom Grummett is on art, drawing a spy showdown in the snow as Deathstroke tries to steal Christmas. Here's what DC has to say about the story:
Out of the kindness of his heart Joey Wilson donated one of his Christmas gifts to charity. Little did he know that his father Deathstroke hid a nuclear trigger in the gift for safekeeping. Now Deathstroke and his partner Wintergreen have to get the trigger back and get to Deathstroke's Sister-in-Law's house for Christmas dinner.
It's good to know that the preview pages below are only a sampling of how ridiculous this story is going to be. Check them out.
[gallery:0]