News
Invisible Kingdom: Exclusive First Look at New Space Opera
Invisible Kingdom, the new book from G. Willow Wilson and Christian Ward, looks stunning.
Hey, remember that time we said that Christian Ward should be allowed to draw whatever Marvel space comics he wanted? Good news, everyone! Dark Horse was listening! Or more specifically, Karen Berger.
Berger, the legendary DC/Vertigo editor who threw open the doors to the 80s "British Invasion" that brought us Alan Moore, Dave Gibbons, Grant Morrison, Garth Ennis, and others, is now curating her own line of comics at Dark Horse: Berger Books. In the next wave of Berger Books, we're getting Invisible Kingdom from Ward (Black Bolt, Thor, ODY-C)and G. Willow Wilson, the creator of Kamala Khan and the newest ongoing Wonder Woman scribe. And Den of Geek has your exclusive first look at pages!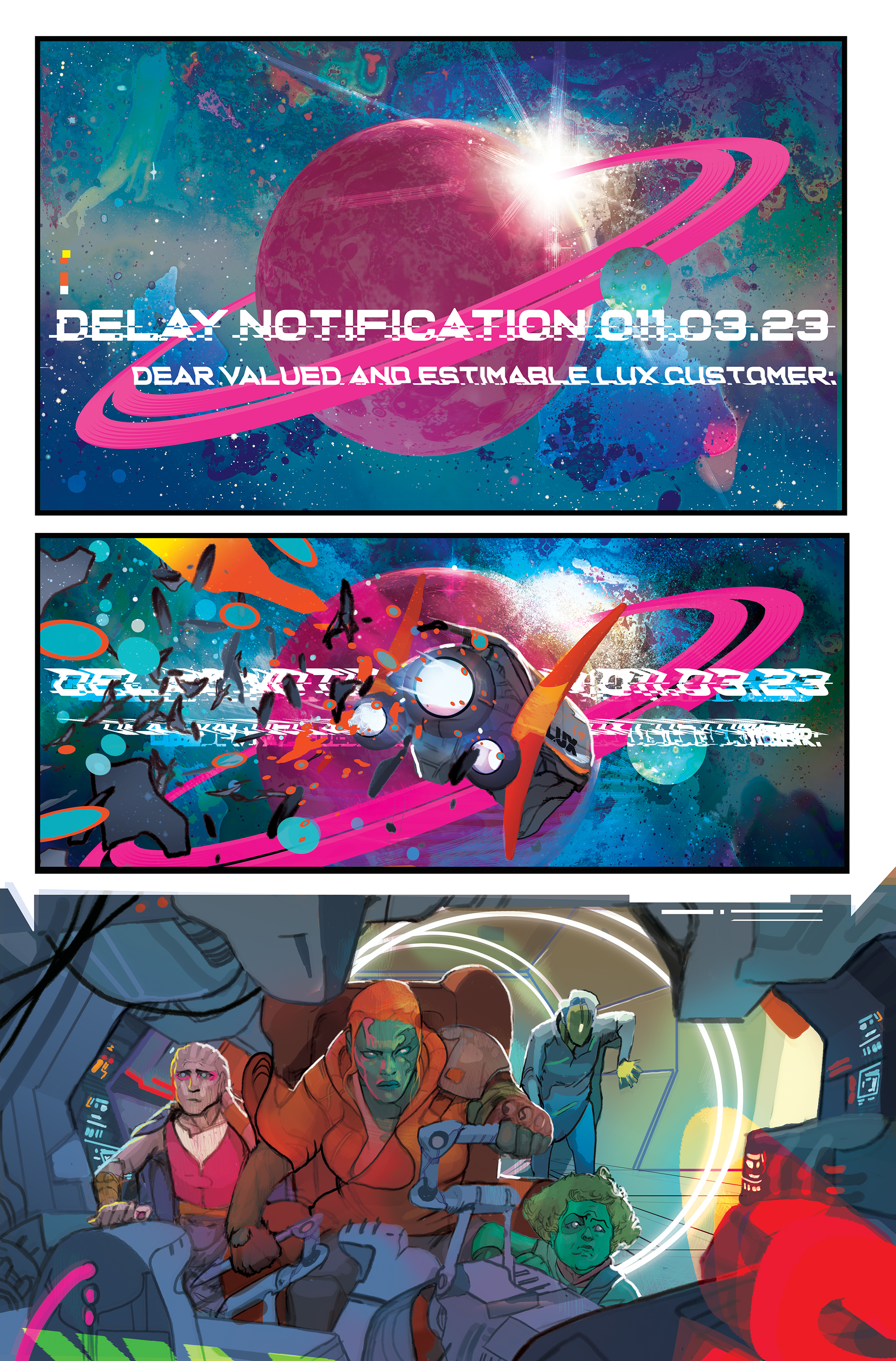 When the book was announced in July ahead of San Diego Comic Con, Wilson said "Christian Ward's art is truly visionary—this is one of the most dynamic collaborations I've ever been involved with. I can't wait to show the world what we've cooked up." Invisible Kingdom sees a young religious acolyte and a freighter pilot team up to rip down society after discovering an unsavory alliance between their system's religion and a (presumably corrupt) mega-corporation.
In addition to co-creating the new Ms. Marvel and writing Wonder Woman (which is excellent, btw), Wilson broke into comics largely through Berger's Vertigo with Cairo and Air. She's also a successful novelist, winning a World Fantasy Award for her first novel, Alif the Unseen (also unsurprisingly terrific). In other words, she long ago entered "anything she writes is worth a shot" territory.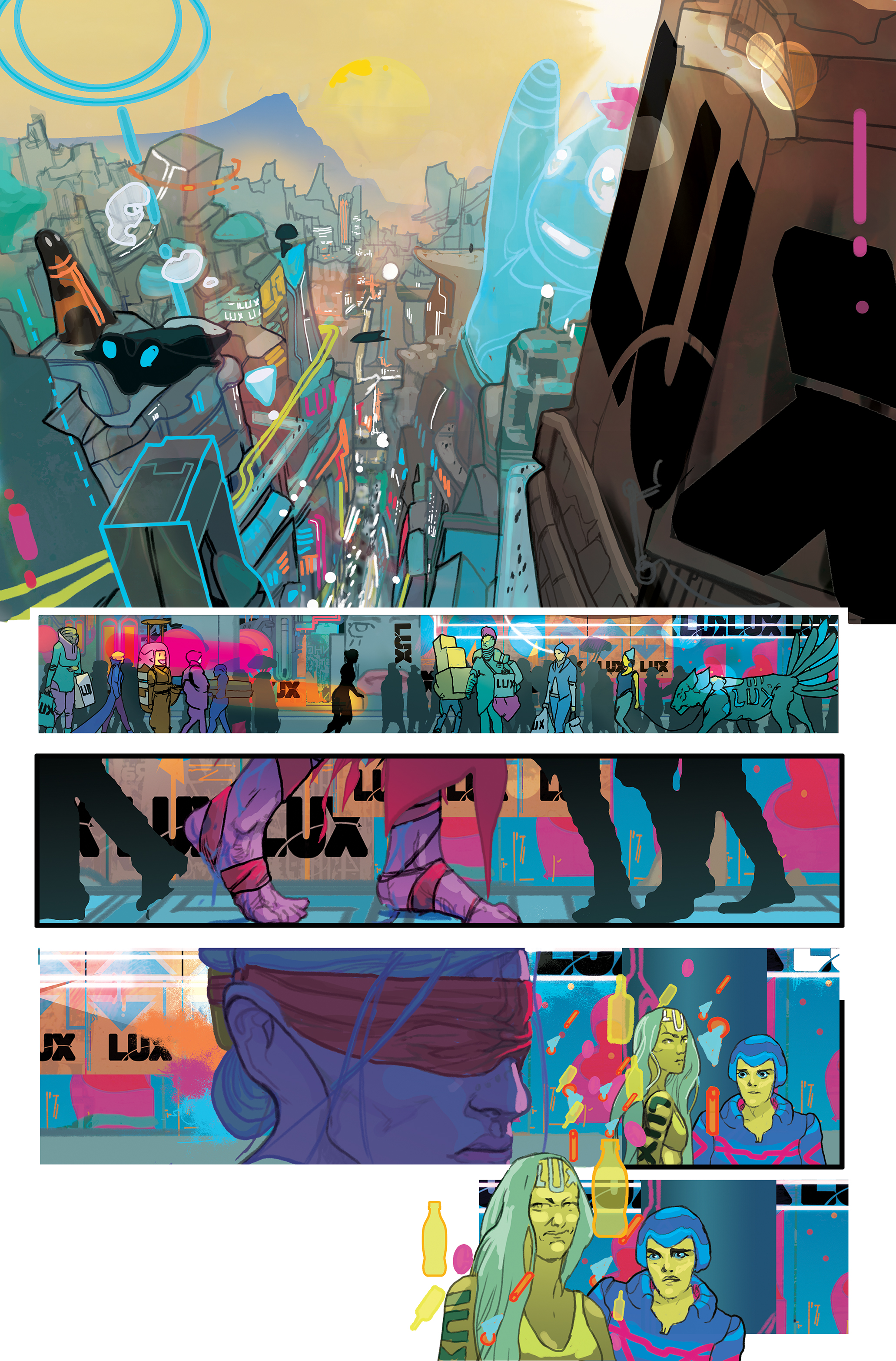 Ward first came to my attention as the guy putting Matt Fraction's adaptation of Homer's dactylic hexameter (seriously, ODY-C is written in the same meter as The Odyssey and it's super weird but great). He's since gone on to be incredible and worth checking out on anything.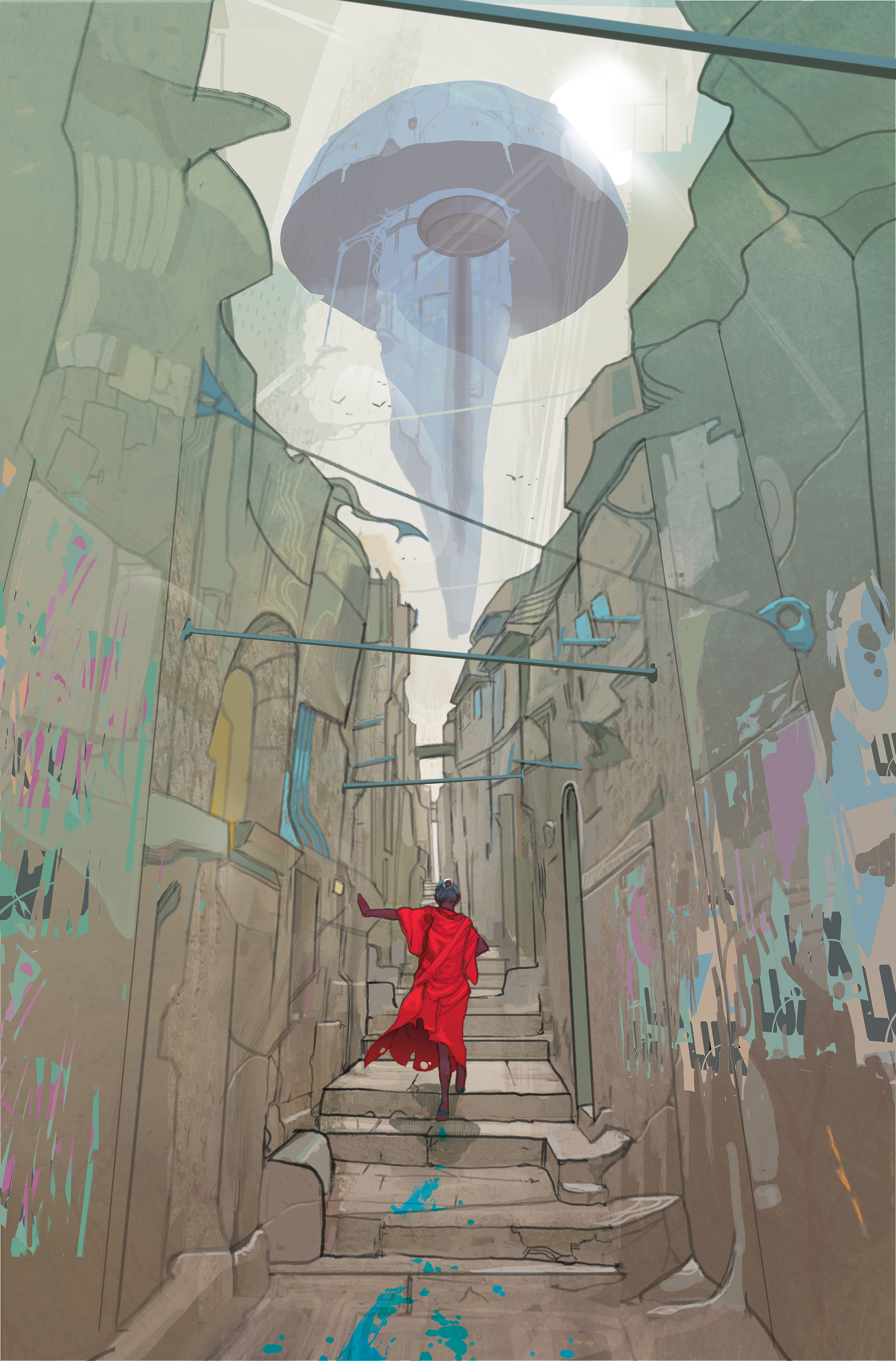 Here's what Dark Horse has to say about the book:
Invisible Kingdom #1 G.Willow Wilson (W) and Christian Ward (A/C/Cover)FC, 32 pagesSet in a in a far-flung star system, this new epic sci-fi monthly saga tells the tale of two women—a young religious acolyte and a hard-bitten freighter pilot—who separately uncover a vast conspiracy between the leader of the system's dominant religion and the mega-corporation that controls society. On the run from reprisals on both sides, this unlikely pair of rebels risk plunging the world into anarchy if they reveal the truth.  But when your beliefs betray you, what choice is there left?  By Hugo Award-winning writer G. Willow Wilson (Wonder Woman, Ms. Marvel) and Eisner Award-winning artist Christian Ward (Black Bolt, ODY-C).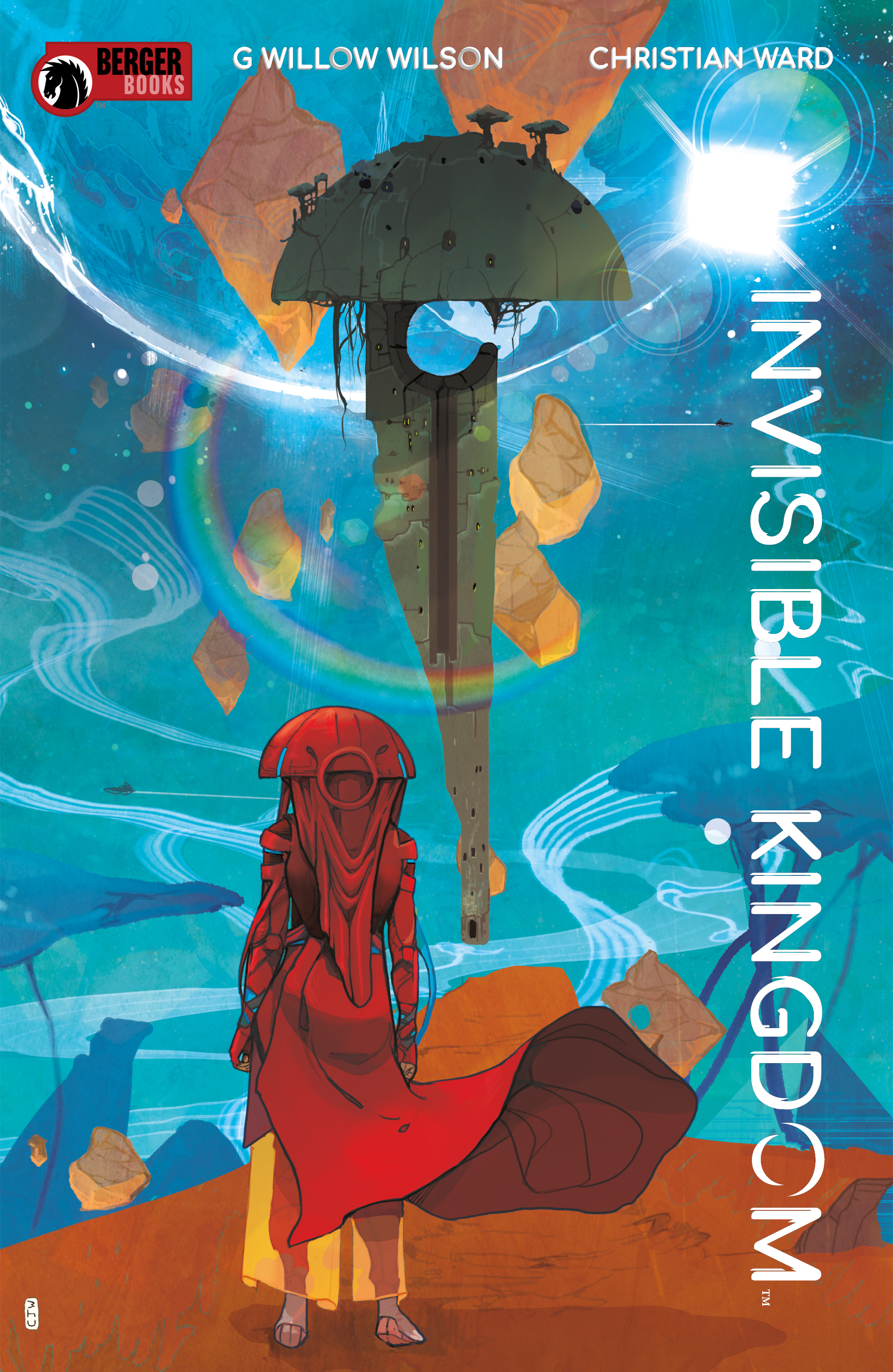 For more on Invisible Kingdom (in shops on March 20, 2019) or on why you should buy anything Wilson or Ward does, stick with Den of Geek!