News
Injection: Warren Ellis Image Comic Set for TV Adaptation
Image Comics' Injection, created by Warren Ellis, is set be adapted as a TV series by Universal Cable Productions.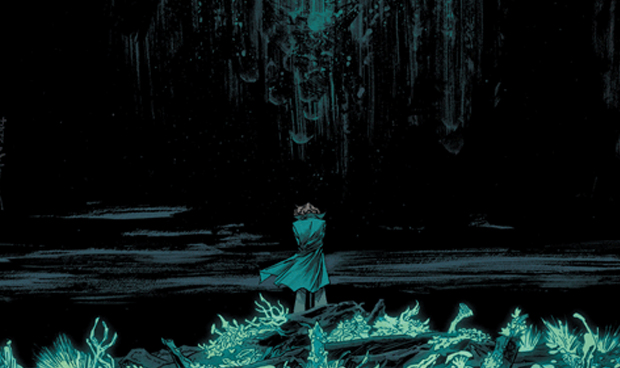 Injection, a recent title from Image Comics, blends elements from techno-thrillers and supernatural horror into an intriguing synthesis. Consequently, the hit graphic novel series, which is the brainchild of celebrated writer Warren Ellis – known from the movie-adapted Iron Man "Extremis" storyline, as well as reinventions of classic comic characters in Moon Knight, Astonishing X-Men and Thunderbolts – is now television-bound!
Universal Cable Productions has optioned the team of Ellis, along with artists Declan Shalvey and Jordie Bellaire for the rights to Injection with designs to produce a television series (presumably live-action in nature), according to THR.
Injection, which launched in 2015, depicts a scenario in the aftermath of a calamity that left the world poisoned, inciting the British government to recruit five people – formerly dismissed as weirdos and misfits – who possess specialized talents that allow them to peek – hypothetically – into the future state of human culture to derive a solution. As a result of their findings, the five use their skill set of technology and shamanistic magic to create an artificial intelligence system designed to combat the threat. However, years later, in the purest definition of (the often-abused word,) irony, the A.I. starts to wreak its own share of global (supernatural) woe, requiring the band to get back together.
The Injection project is not quite at a point where its Universal Cable home has been identified. Yet, should it move forward as a series, it will exist under the same corporate umbrella as channels USA, Syfy, E!, and Bravo, making it a peer of Universal Cable native-produced series such as Mr. Robot, Colony, The Magicians, Happy!, Shooter, Channel Zero, 12 Monkeys and the upcoming Dark Horse Comics adaptation, The Umbrella Academy (not to mention externally-produced Syfy shows Wynonna Earp and The Expanse). Thus, as an Image Comics adaptation, Injection would likely find a genre-appropriate home.
We'll be sure to update you on the status of the Injection TV project as the developments occur!