News
Infinity Wars Series Coming From Marvel
The six Infinity Stones have been claimed, but what exactly is Infinity Countdown leading towards? Now we know.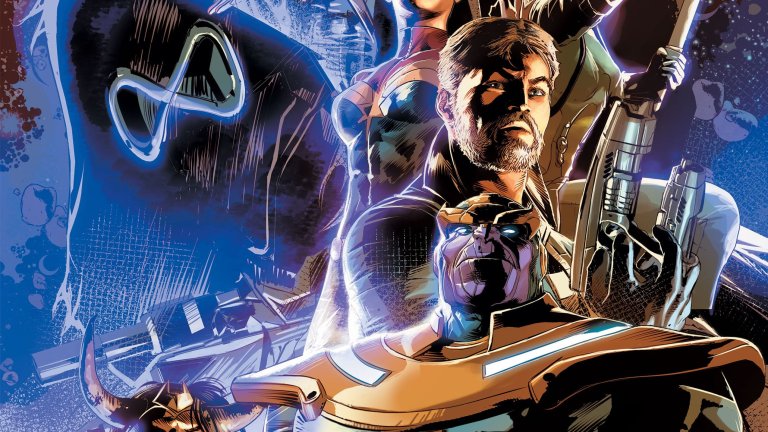 Recently, Marvel started up its own little pre-event called Infinity Countdown. Only a couple issues have been released so far, but over the next few months we'll be getting a dozen more installments, including side-issues starring the likes of Black Widow, Darkhawk, Daredevil, and so on. Being that Marvel has a massive Thanos-based movie coming out very soon, the whole thing is about retreading the whole Infinity Stones concept.
Simple enough plot: the six Infinity Stones are out there and a mixed bag of Marvel names are warring over them.
As it is right now, the no-longer-dead-anymore Wolverine has the Space Stone, street level criminal Turk Barrett has the Mind Stone, Captain Marvel has the Reality Stone, there's a big space battle going on over the Power Stone that includes the Guardians of the Galaxy, Super Skrull has the Time Stone, and the Ultron/Hank Pym hybrid has the Soul Stone. Meanwhile, Adam Warlock, Thanos, and Loki are all interested parties in what's going down.
The announced issues of Infinity Countdown go all the way up to July. So…what is all of this counting down to, exactly?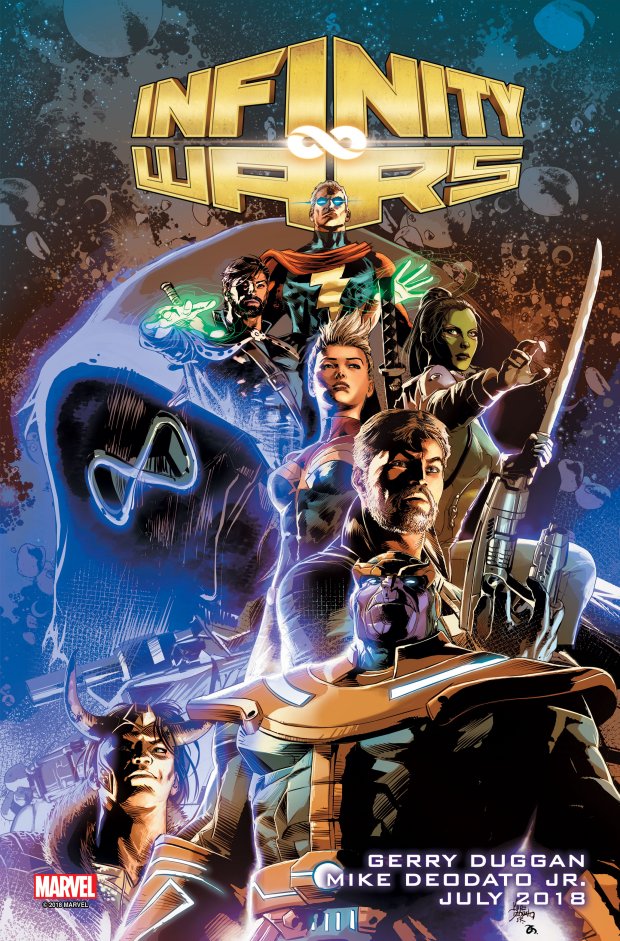 Yeah! See, the movie is singular and this is plural! That makes it bigger and better! Then again, considering Infinity War was a crossover story back in the early 90s, it makes as much sense as anything.
The book will be put together by Gerry Duggan, Mike Deodato Jr., and Frank Martin. There isn't much to go on other than that cover image with that mysterious Infinity Jawa guy hanging out in the background along with the usual suspects. Marvel will reveal more about what Infinity Wars is all about at next weekend's Chicago Comic & Entertainment Expo.
The issue will be released in July, though I imagine it will be the final week, since we also have Infinity Countdown #5, Infinity Countdown: Champions #2, and Infinity Countdown: Darkhawk #4 confirmed for that month.
Gavin Jasper is just happy that Infinity Countdown restored Groot to his non-baby form. Follow Gavin on Twitter!