News
Image Comics Announces Over 15 New Titles
Some of the biggest names in comics have tons of new books coming from Image...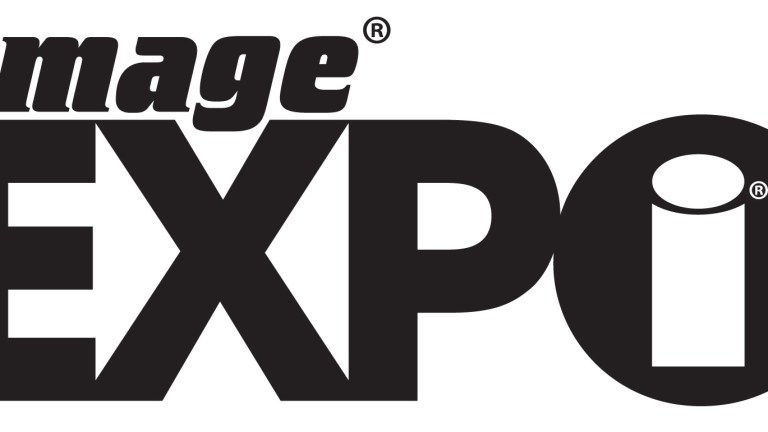 Image Comics made a statement about their heady ambitions for 2014 at the Image Expo, unleashing a flood of new project announcements from Kelly Sue DeConnick, Grant Morrison, Scott Snyder and several other high profile comic creators. We'll have more from the show floor throughout the Expo (including interviews with Kelly Sue DeConnick, Matt Fraction, Josh Williamson, and Nick Spencer), but for now here's a look at some of the biggest projects and news.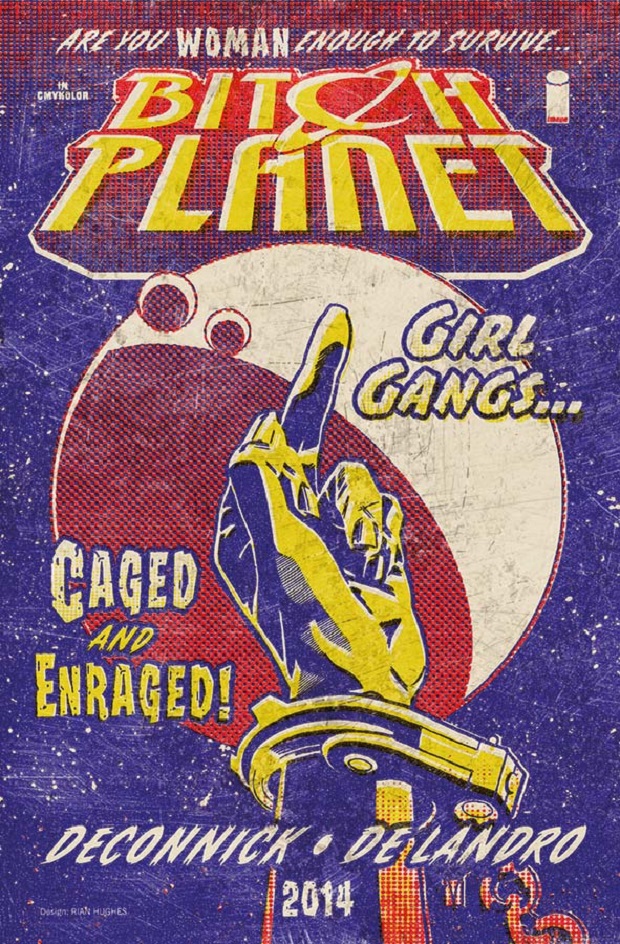 Bitch Planet
Kelly Sue DeConnick (Pretty Deadly) is taking her next story to space prison with artist Valentine De Landro with Bitch Planet, a sci-fi tale that will draw from Kelly Sue's complex relationship with exploitive women-in-prison films that she has a "profound" love for and which she sometimes also finds "deeply problematic".  
"These are two WILDLY mixed feelings. And I love mixed feelings. It happens that mixed feelings are the perfect soil composition for fiction." said DeConnick in a press release from Image.
Here's the synopsis for the book:  
"A science-fiction take on the Women in Prison exploitation feature, BITCH PLANET follows five prisoners on an all-female penal planet, ready to make their escape by way of a gladiatorial exhibition against a team of visiting male prisoners."
Nameless
Batman Inc. team of Grant Morrison and Chris Burnham are conspiring to give us a bit of a scare with their new, mysterious six issue mini-series, Nameless. So far, there is no synopsis, but Morrison did give a few details to USA Today:
"We're taking all the dark stuff that Western culture's kind of obsessed with — the zombies and everything — beyond the limit and doing hopefully for now what H.P. Lovecraft did for the wartime generation,"
The eyes begin to roll now when anyone says the word "zombies" (aren't we near capacity on zombie stories?), but Morrison's bold statements and lofty ambitions seduce and lull the skepticism to sleep.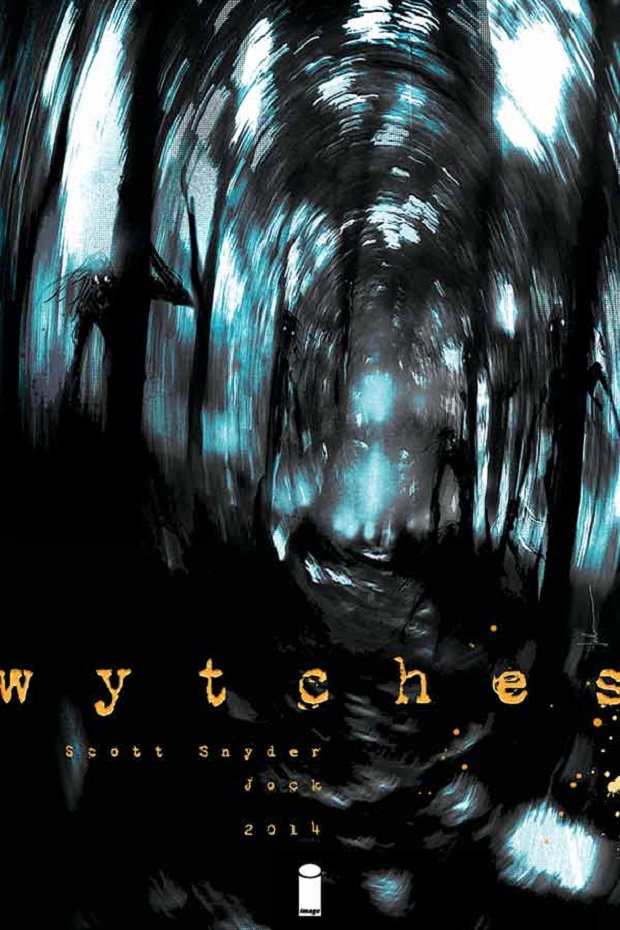 Wytches
Sticking with horror, Batman oracle Scott Snyder returns to Image for the first time since Severed and he's bringing Jock with him to provide the art on what looks like a moody and horrifying tale about witches that promises to take them further than ever before.
"I like taking classic monsters and reimagining them in a fresh, contemporary, and much scarier way," said the American Vampire co-creator who is also in the midst of writing the horrifying deep sea monster saga, The Wake for Vertigo.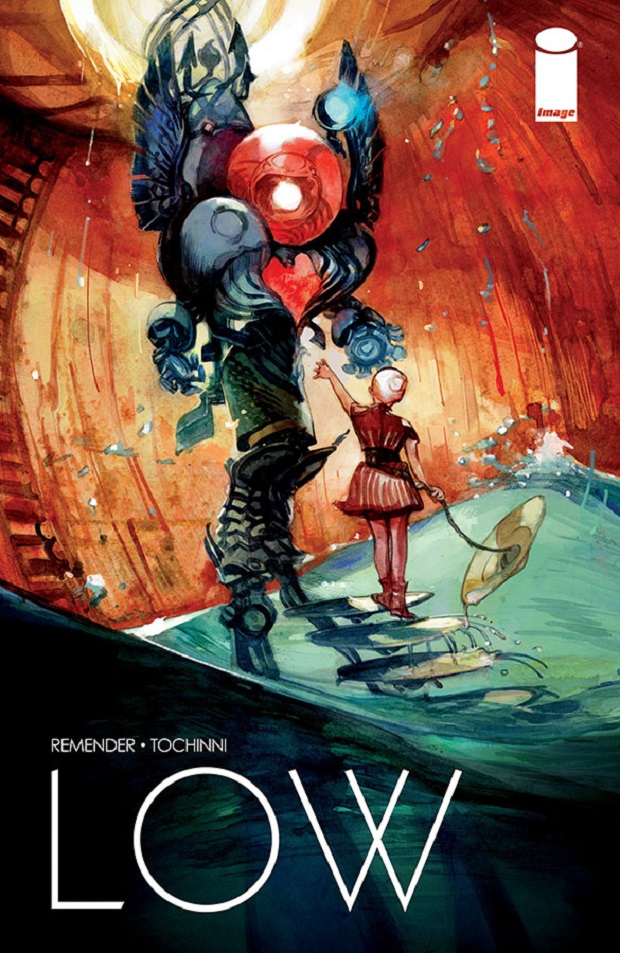 Low
The suddenly very busy Rick Remender (Black Science, Deadly Class) has signed on for a third Image book. In Low, Remender teams with artist Greg Tocchini to go down into the dark and deep of the ocean in a book whose description seems to herald the coming arrival of a truly epic sci-fi tale.
Here's that description:
"Low is set in the distant future, after humanity has relocated to radiation-shielded cities below the sea and the surface of the planet has become a scorched uninhabitable wasteland. A probe has returned with information on a possible alternative planet for humans, but it has landed on the Earth's surface. A few brave representatives from the warring human clans venture out to retrieve it and the hopeful news it bears."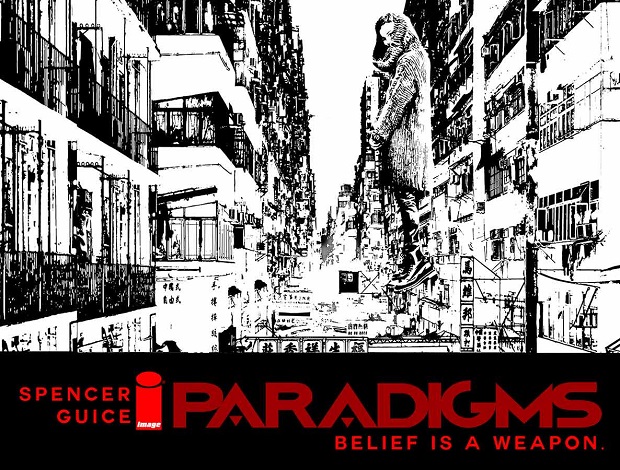 Nick Spencer Announces Three New Image Projects
Morning Glories and Bedlam writer Nick Spencer may be a masochist, assigning himself three more creator owned books while joining forces with Butch Guice for Paradigms, Frazer Irving for Cerulean, and Morgan Jeske on The Great Beyond.
No disrespect to both Paradigms (which will focus on the warring and magical world that lives in the shadows) and Cerulean (a new-Earth settler book), but The Great Beyond sounds like the most daring of the bunch, with what could be a cynical metaphor for wealth and the big penthouse in the sky.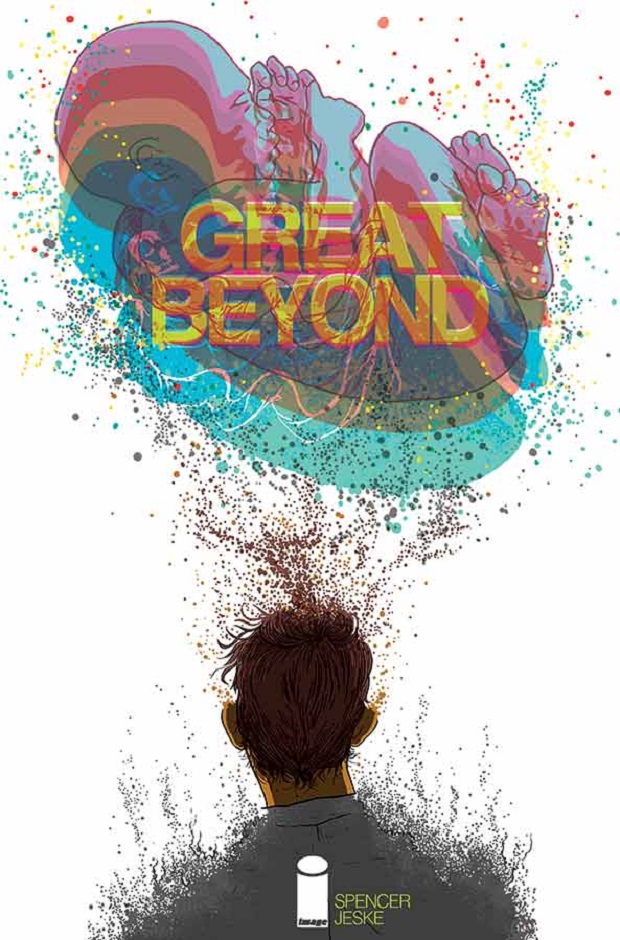 Here's the synopsis:
"In the Great Beyond, featuring art by Morgan Jeske (Zero, Sex) a "post-life community" values the size of your bank account over morals and values—and your place in the hereafter is determined by it. But then polite society is rocked by the apparent suicide of one of its own."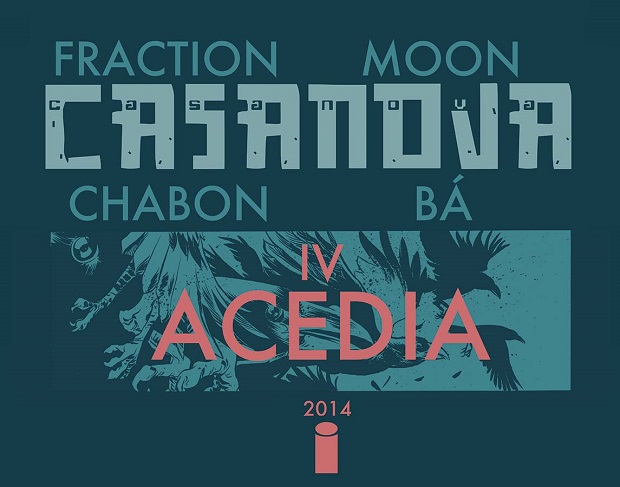 The Return of Casanova and Tech Jacket
Besides those new projects, Image can also celebrate the return of two old friends — Matt Fraction's Casanova and Tech Jacket.
Formerly with Marvel's Icon imprint, Casanova will feature Fraction and Fabio Moon on the main stories and Gabriel Ba and novelist Michael Chabon on the backups. For Tech Jacket, Glory writer Joe Keatinge (who also announced Shutter, which seems eager to paint its main character as the next great fictional explorer beside Indiana Jones) will be joined by artist Khary Randolph. A digital only series, Tech Jacket will be released on Image's website for a week before hitting other digital retailers.
Additional Series
With C.O.W.L. Kyle Higgins (Batman), Alec Siegel (Avengers), and Rod Reis explore the idea of a superhero union in a 1960s period piece that debuts in May.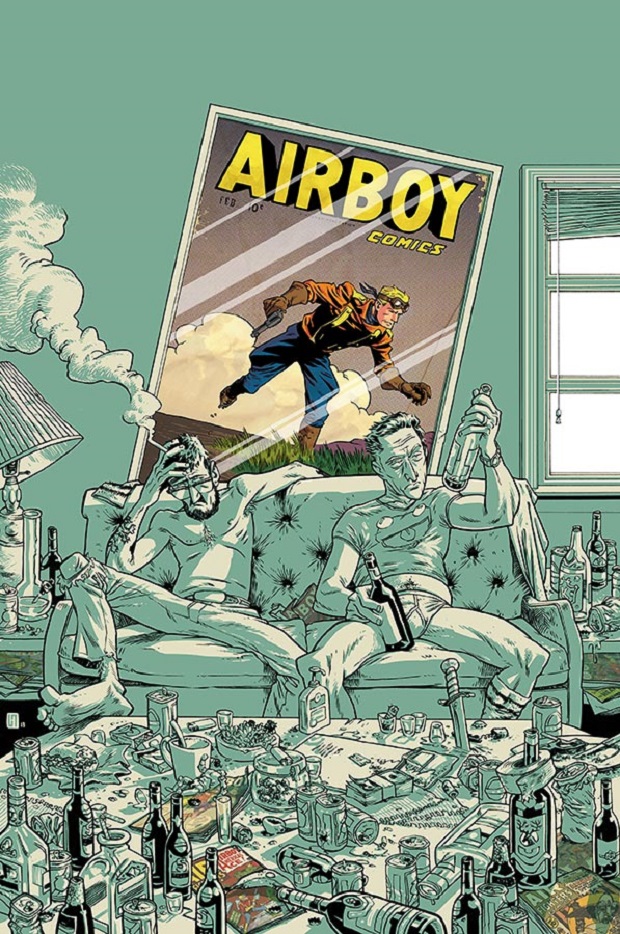 In Airboy, James Robinson falls into a comic in a fictionalized account of his efforts to breathe life into the resurrection of the Airboy comic from the 1940s.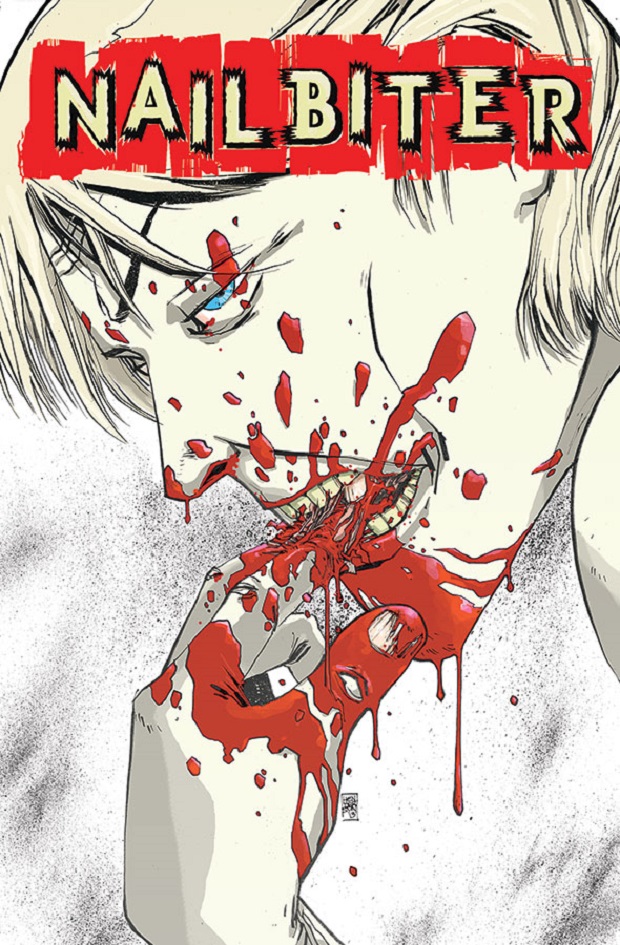 Nailbiter tells the story of a small town in Oregon that inexplicably grows serial killers at an alarming rate. The book will be written by Joshua Williamson and illustrated by Mike Henderson.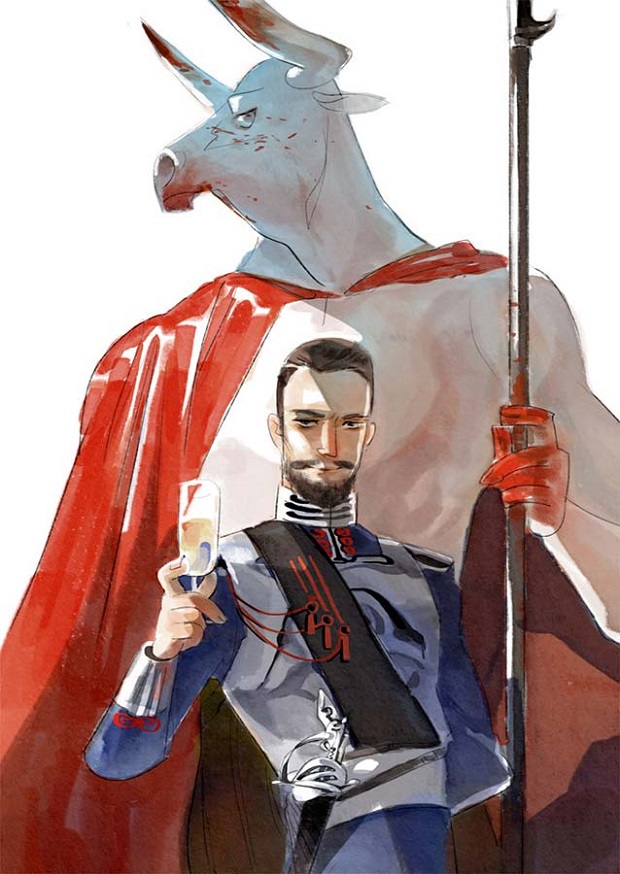 In the sci-fi/fantasy book 8House, Brandon Graham oversees a series of mini-series with a central theme. Graham will write the first two stories with Emma Rios taking on the last. Artists Hwei Lim, Marian Churchland, and Xurxo Penalta will also participate.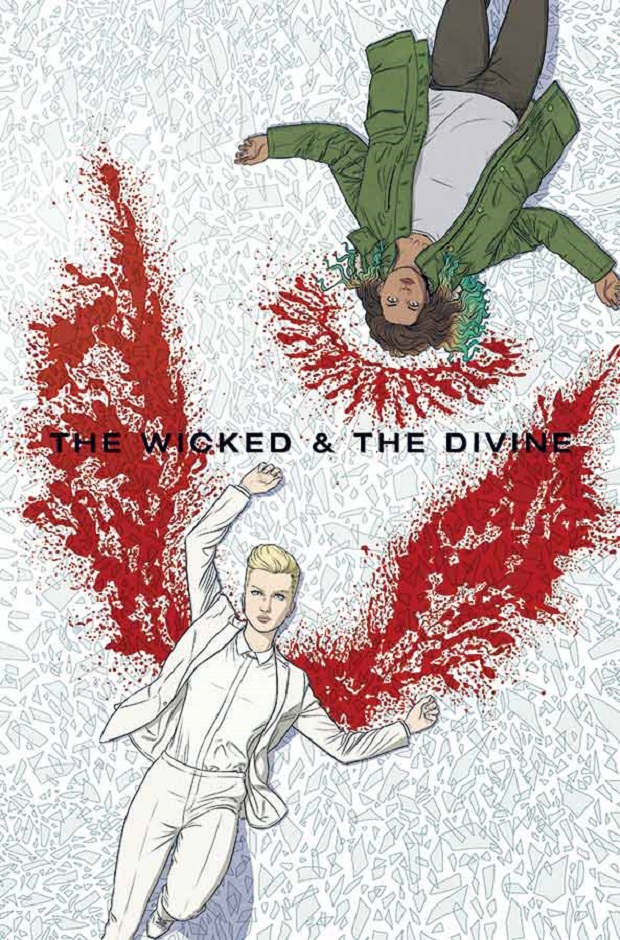 Both Bill Willingham and Kieron Gillen play with the gods respectively in their new series' with Willingham telling a story about a world without magic suddenly re-powered in Restoration, which will be drawn by Barry Kitson. For Gillen's The Wicked and the Divine (for which he is partnering up with Jamie McKelvie), the Gods are reincarnated and become celebrities.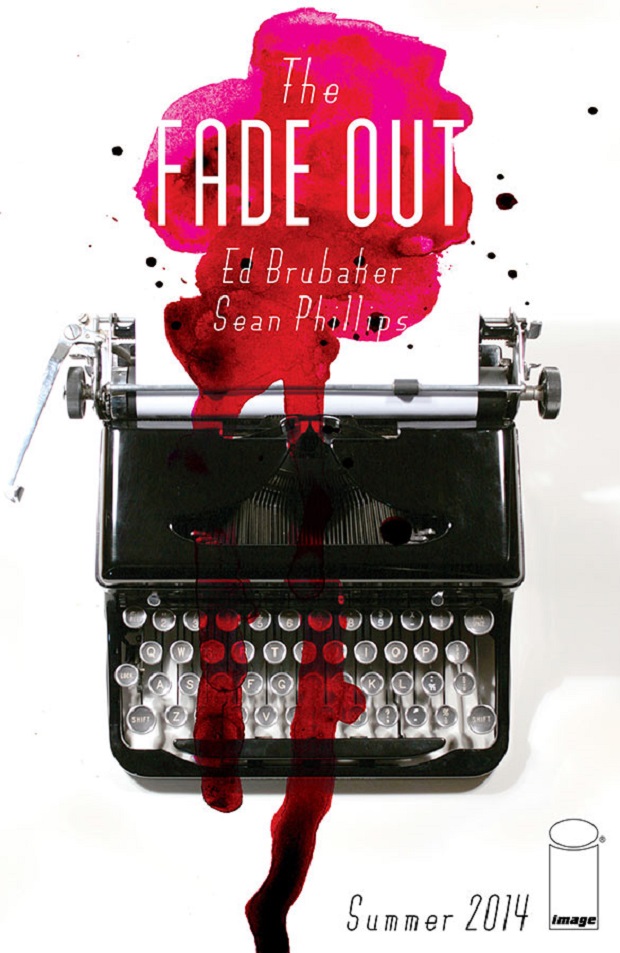 The Deal
Ed Brubaker and Sean Phillips will draw Fatale to a close with #24 and then start The Fade Out, which Brubaker calls his "ultimate noir story" and which is further described as:
"A brutal crime story set in late '40s Hollywood, and all spinning around the mysterious death of an up-and-coming starlet," said Brubaker. "For people who've been waiting for us to return to Criminal, this will be exactly what they're looking for, but on a much more epic scale—going from studio backlots to the debauchery of the rich and famous, and even stretching back to the horrors of World War Two."
And yet despite the info about the new series, the biggest Brubaker news may be his and Phillips' five year deal with Image to do whatever they want. Complete ownership, complete creative control — it sounds like a pretty sweet deal and one has to wonder if it could become the gold standard for indie creators seeking the ultimate in freedom and security.
Conclusion
These upcoming projects all represent bold steps for Image as they continue to wow critics and readers with their impressive stable of talent and a collection of bold stories. Is the next Saga or Walking Dead in this lot? Maybe, maybe not, but it seems like the recipe for that kind of success — allowing ideas and creatives to lead the way — is alive and well at Image Comics.
Like us on Facebook and follow us on Twitter for all news updates related to the world of geek. And Google+, if that's your thing!