News
IDW Announces TMNT and Ghostbusters Crossover
Because life is so good that we can now count on a Teenage Mutant Ninja Turtles meets Ghostbusters comic to happen.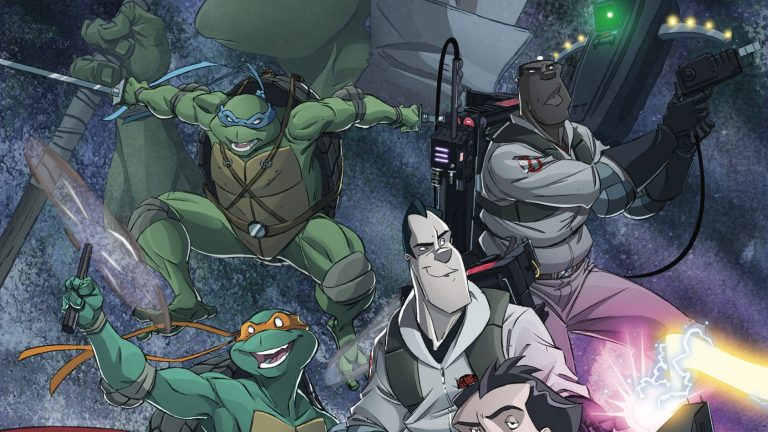 I think this as close to reaching an actual nerd singularity as we're going to get this year. Ladies and gents, the Teenage Mutant Ninja Turtles will meet the Ghostbusters in a comic from IDW Publishing this October, proving once and for all that the whole Transformers/G.I. Joe connection is old hat. This is the world we live in, now. It's glorious. Teenage Mutant Ninja Turtles/Ghostbusters comes from writers Tom Waltz and Erik Burnham with art by Dan Schoening.
IDW have been the TMNT license holders for quite some time now, providing fans with high quality reprints (sometimes in color!) of the original Teenage Mutant Ninja Turtles comics, as well as a truly excellent ongoing series that rebooted Turtle continuity into something that hardcore fans of nearly every incarnation of the characters could appreciate. They do some fine Ghostbusters work, as well. So why shouldn't this team-up, previously only possible in countless bedrooms using action figures, happen?
How does this happen? Simple!
Transported to a different universe by a faulty invention, the TMNT find themselves in a New York City much like their own, but with one major exception: a rampant ghost problem! If that weren't enough, the Turtles and their reluctant new hosts, the Ghostbusters, soon find that the Turtles didn't come alone…
Of course.
"A couple of years ago, Tom Waltz and I chatted like the fans we are about how insanely fun this crossover would be if we ever got the chance to write it," said series co-writer Erik Burnham. "As I sit here today, my excitement level is at eleven."
"This is an idea that Erik, series editor Bobby Curnow, and I have bounced off each other for quite a while," said series co-writer Tom Waltz. "And being as deeply entrenched in both properties as the three of us are gives us a unique perspective on how to bring them together. And what better time to do it than during the combined 30th year anniversary celebration?"
"Both Ghostbusters and Turtles are fun, funny and just a little bit weird," said Curnow. "So putting the two together is a natural choice, especially when you consider the fact that Tom and Erik have worked on both properties for years. This one should be an absolute blast!"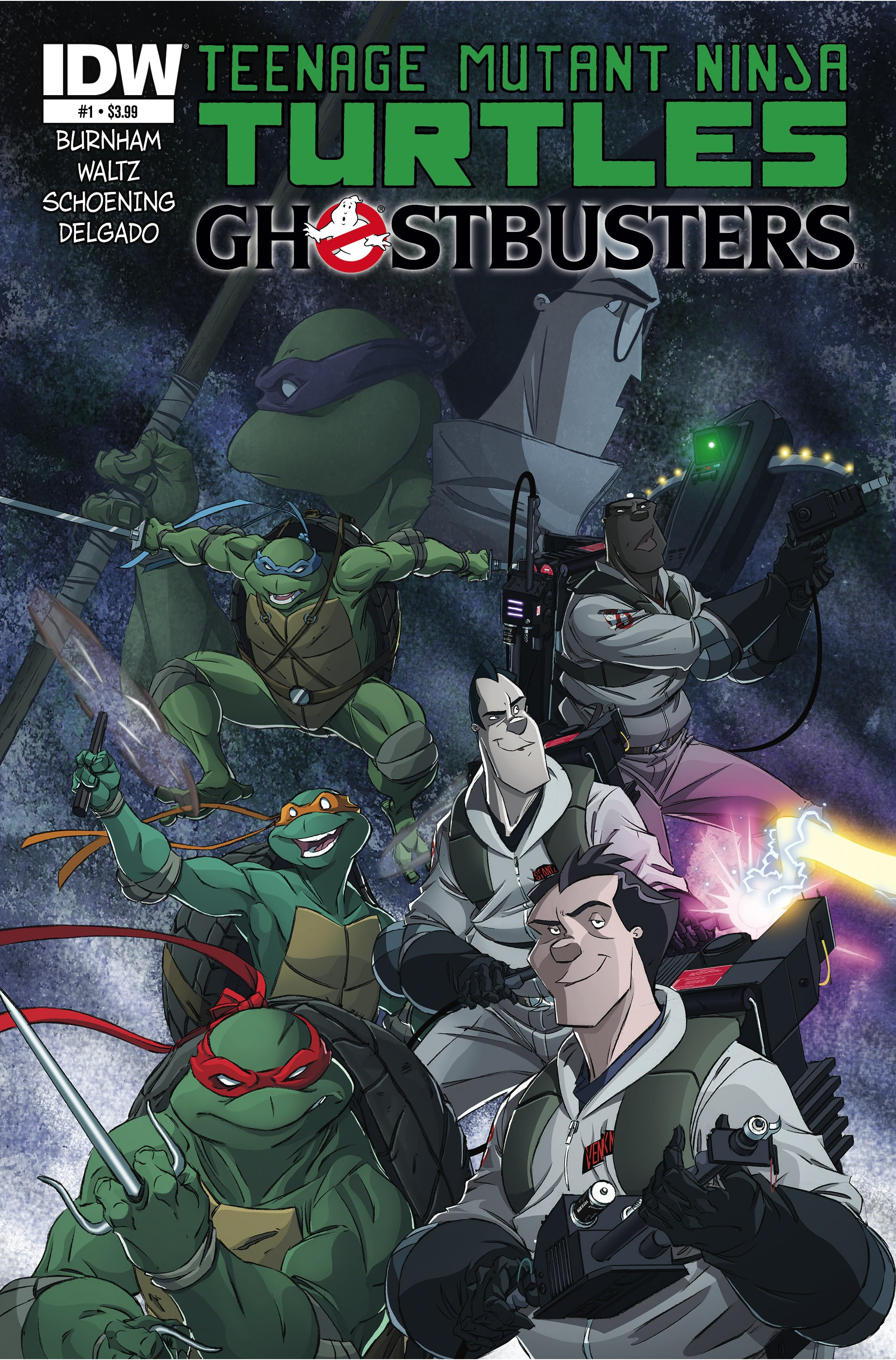 Teenage Mutant Ninja Turtles/Ghostbusters #1 arrives in October. Dreams do come true, it seems.
Like us on Facebook and follow us on Twitter for all news updates related to the world of geek. And Google+, if that's your thing!