News
Hiding in Time: MGM to Adapt Image Comics Series for TV
MGM Television is developing a television project based on the Image Comics miniseries, Hiding in Time.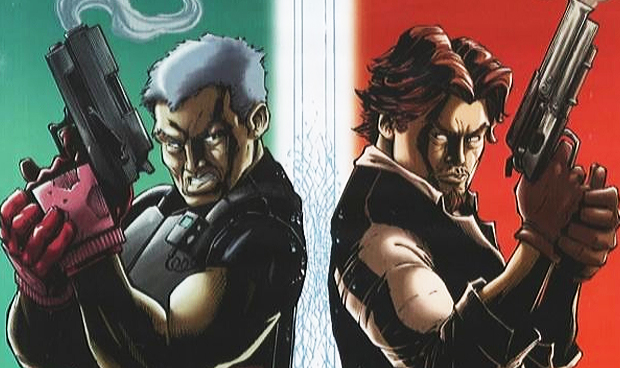 Hiding in Time may not immediately spring to mind when it comes to things from the archives of Image Comics that should be adapted in live-action form. However, MGM Television has enough interest, and it just optioned the rights to the seemingly forgotten comic book miniseries, with plans to adapt it for the small screen.
MGM is moving forward with the development of a Hiding in Time television series, according to Deadline. The studio has tapped screenwriter Richard Smith (In Her Name) to write the series, based on the three-issue miniseries written by Christopher E. Long, which featured artwork by Ryan Winn. Image published Hiding in Time in 2007 under the Shadowline label, which was started by company co-founder Jim Valentino.
Hiding in Time showcases a near-future setting in which the Witness Relocation Program utilize time travel to hide those under its charge. However, that all changes when the list of witnesses (and their chronological location,) is released, which essentially ushers in an open season on those formerly hidden by time. Consequently, a technician, named Nathan Crew, rises up to combat this catastrophe by travelling back in time to warn the targets and fix the anachronisms caused by their deaths. The endeavor to save one notable witness, Abraham Smith, sends Crew to 1770s Colonial America, where he battles future-sent assassins, and meets Benjamin Franklin.
This is the first major multimedia movement on the Hiding in Time property in about a decade. In 2008, not long after the comic miniseries was released, Warner Bros. had optioned the property with prospects to adapt it as a feature film; prospects that obviously never came to fruition.
The Hiding in Time series will see the involvement of comic author Christopher E. Long as a co-executive producer, joined in that capacity by Whalerock Industries' Lloyd Braun and MGM Television's Andrew Mittman. Archetype's Ray Miller and David Server are also onboard as producers.
There's still a lot to hammer down for Hiding in Time, with details like its cast and even a network or streaming platform still up in the air. Contextually, MGM Television currently produces a wide variety of shows, most notably with Hulu's celebrated The Handmaid's Tale, along with History's Vikings, Epix's Get Shorty and recently launched web series Stargate Origins.