News
Hawkman Reboot Coming From DC
Hawkman is coming back to the DC Universe in a big way.
Oh, Hawkman. Nobody understands you. No, for real. I don't mean this in an existential, emotional sense, I mean that your continuity and history is an absolute mess and most of the time it's tough to figure out which version of the character anybody is looking at at any given time. Are you a reincarnated Egyptian prince trying to find your place in the world and using ancient weapons to fight modern menaces? Are you a policeman from the planet Thanagar…also using ancient weapons to fight modern menaces? Are you a combination of both?
You can see why this is confusing. Legends of Tomorrow made good use of Hawkman (and Hawkgirl) in its first season, but you get the impression that the character is ripe for the big screen treatment at some point. Fortunately, DC has made that (at least a little) easier lately with the events of their totally bonkers event, Dark Nights: Metal.  And the best way to get a character as confusing as Hawkman ready for more general audience consumption is to kick off a brand new series that helps explain his origins. That's exactly what DC is doing with Hawkman #1 in June from the creative team of Robert Venditti (who has been doing really brilliant work on Hal Jordan & The Green Lantern Corps) and Bryan Hitch (who recently wrapped a huge run on Justice League).
Here's the official synopsis for the new Hawkman series, courtesy of DC:
Spinning out of the events of Dark Knights: Metal and Hawkman: Found, Carter Hall resumes his role as an explorer of the DC Universe's ancient and unknown. As Hawkman, Hall is on a quest to find out the true nature of his many incarnations throughout time, but he quickly finds out that elements from those past lives want to keep that secret hidden at any cost.
"Hawkman is one of the richest, most storied characters in comic book history, a cornerstone of the DC Universe," Robert Venditti said in a statement. "His adventures have taken him from ancient history to the far-flung cosmos, and everywhere in between. It's been too long since he had a series of his own, and I'm excited to bring him back to the DC Universe."
"Hawkman has one of the most amazing visuals in comics," added Hitch. "He's the greatest warrior in all of the DCU, and with such a robust history to (literally) draw on, the sky's the limit for how far we can take this."
This cover by Bryan Hitch certainly looks like the most iconic version of Hawkman you can possibly imagine, right?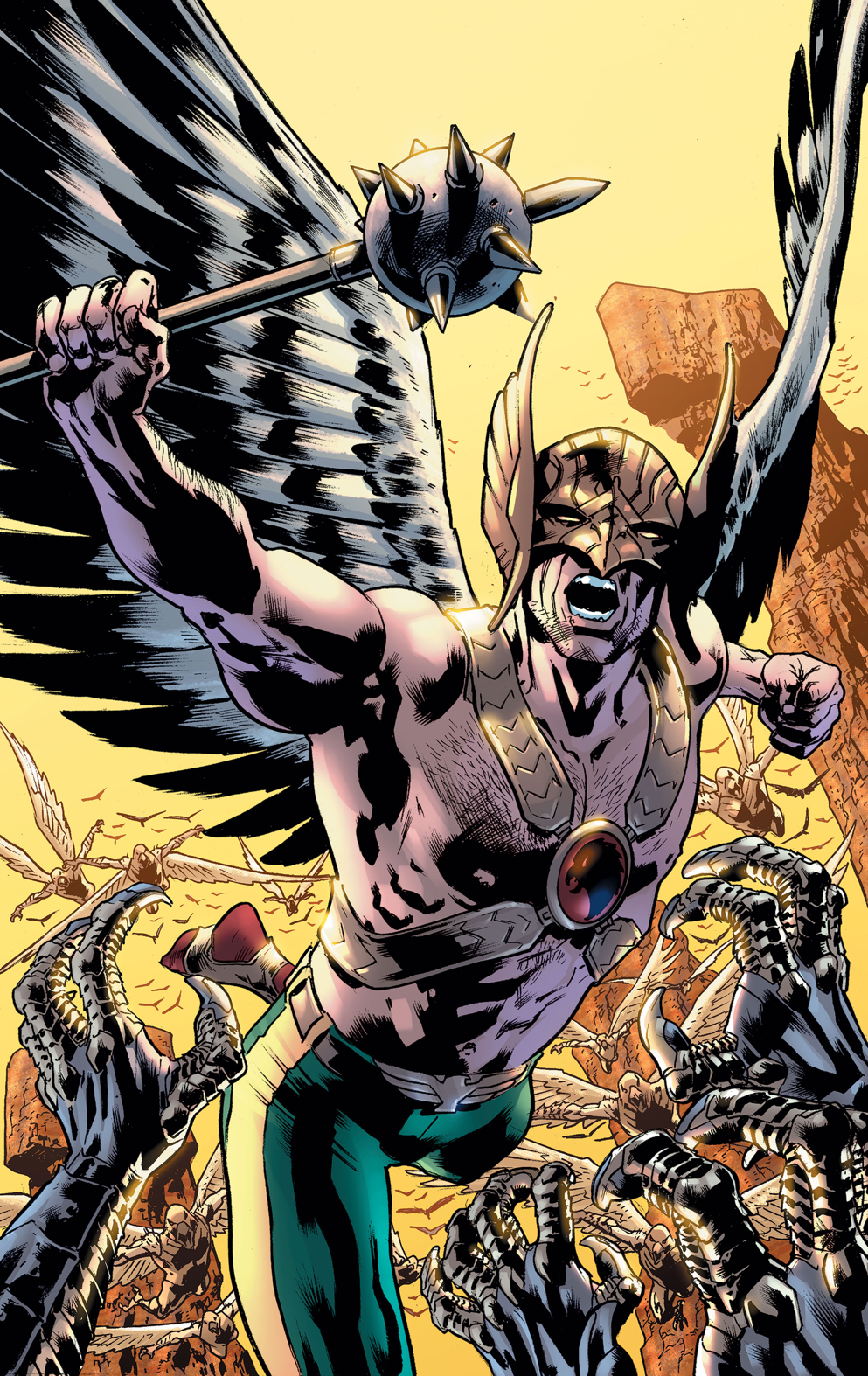 Hawkman #1 hits (you with a mace, probably) on June 13.