News
Harley Quinn Faces the Joker in New DC Black Label Comic
Harley Quinn delves deep into the madness of the Joker in a new DC Black Label comic.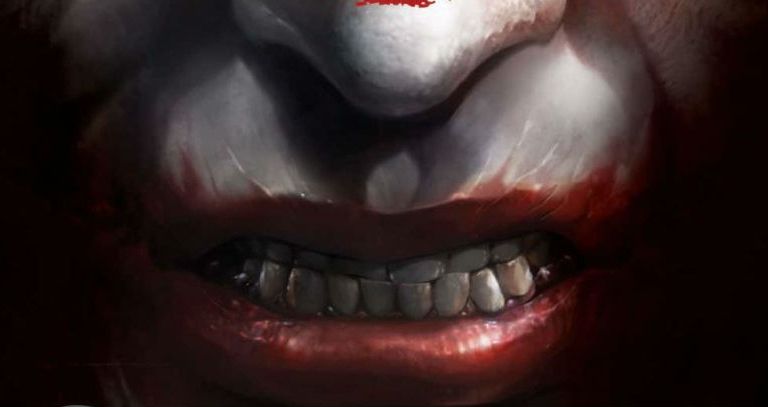 If Batman and Catwoman are a match made in heaven, then the Joker and Harley Quinn are a match made in hell. Both of these couples are getting their own comic series in the next few months, the latter as part of DC's adult-oriented Black Label imprint.
Joker/Harley: Criminal Insanity is a nine-issue miniseries from writer Kami Garcia and artists Mike Mayhew and Mico Suayan that tells the story of Harleen Quinzel, a forensic psychiatrist who arrives in Gotham to examine a serial killer known only as the Joker. If you're familiar with Harley Quinn's canon origin story, then you know this meeting is not going to go well for the psychiatrist.
"There is no character more terrifying than the Joker. He is one of the most complex psychopathic killers ever created," Garcia said in a statement. "I wanted to approach the project as if the Joker was a real person – an intelligent and sane psychopath, who kills because he wants to, not because he suffers from delusions. To me, a version of the Joker, who is sane like John Wayne Gacy or Ted Bundy, is more frightening. In the series, Harley is the only character with the skill set and intelligence to hunt the Joker, but the investigation will force her to confront her own inner demons."
Further Reading: Inside the "Sheer Insanity" of Batman: Last Knight on Earth
Garcia's take on the Joker sounds different from the usual "laughing maniac" portrayal in the comics and movies. With comparisons to real-life serial killers, the writer seems to be going for something a lot more horror-tinged. 
"When Kami came to us with the idea of profiling one of the most mysterious and dangerous characters in the DC Universe, it felt so new and original," DC co-Publisher Dan DiDio said. "Kami, Mico and Mike are taking great care to ensure that the mystery surrounding the Joker and Harley Quinn remains intact, while delivering a story that's both compelling and haunting. This series is exactly the kind of unique, standalone story that's perfect for DC Black Label, one we hope will engage both casual and new fans of these characters."
The series kicks off on Oct. 2.
John Saavedra is an associate editor at Den of Geek. Read more of his work here. Follow him on Twitter @johnsjr9.