News
Harley Quinn is Running for Mayor of New York City
Harley Quinn is throwing her hat with the bells on into the NYC Mayor's race. In the comics. Calm down.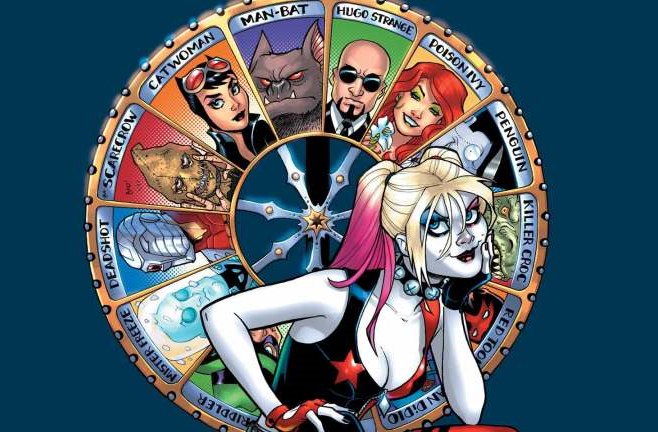 Just like the headline says, Harley Quinn is running for Mayor of New York City. Maybe she heard what a dumpster fire the subways have become over the last year there. Then again, that's not even the Mayor's job. Anyway, I digress.
"To tie in with the actual race in New York, Harley Quinn is going to run for Mayor," Jimmy Palmiotti revealed to reporters at San Diego Comic-Con. The NYC mayoral election takes place on November 7th this year, and once Harley's 25th anniversary celebration in September concludes, they're throwing her right into politics. This will surely go over really well with many of our commentors.
"She's had enough with what's going on," Palmiotti says, without explaining exactly what that is. I can only assume it's the subways, because seriously, they're terrible, but that might just be me projecting. "She has a beef with the mayor and she figures out a way to run against him."
Her running mate? Why, Poison Ivy, of course. "While she's running you'll be seeing a lot of members of the Batman family coming in and having their say about what's going on."
The results of Harley's run will come in right around Election Day (which is a Tuesday), so maybe that issue will arrive on Wednesday the 8th.
"If we have a President who can get away with anything, imagine what Harley can do," Palmiotti said. Under ordinary circumstances this would be an amusing joke, but since we now live in a nightmare world where facts don't matter and there are no consequences for the actions of a real life grotesque clown with the power to kill all of us, it seems almost wistful.
"Vote Harley" by Amanda Conner and Jimmy Palmiotti kicks off with Harley Quinn #27 on September 6th, and will conclude in November with #29. Just in time for Election Day. If she can do anything about the subway problem, she'll have my vote.
Read and download the full Den of Geek SDCC Special Edition magazine here!