News
Harley Quinn Goes From Mayoral Race to Jail…As One Does
Why is Egg Fu still hanging around the DC Universe? And why is Harley going to jail?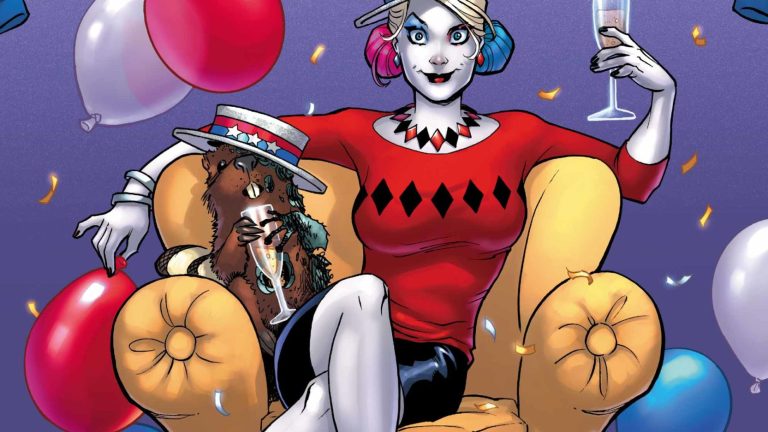 I know I do this every time he's shown up since 52, but when I saw these preview pages for Harley Quinn#31, I shouted "wait, EGG FU?" into my office.
For those of you unfamiliar, Egg Fu is a SUPER racist old Wonder Woman villain who turned into an Apokaliptian computer in the '80s, then reappeared in 52as a member of a team of evil super-scientists before being revealed as a member of China's Great 10. Apparently the version of Egg Fu in Harley Quinnis an actual sentient egg who was experimenting on Poison Ivy in Arkham before Harley reformed him, and in these preview pages, he's collateral damage in Harley's race for New York City mayor.
Here's what DC has to say about the issue:
"Vote Harley" part 4! It's all come down to this: Harley and her adversary, Mayor DePerto, have trotted out every dirty trick in the book…and now it's up to the people to decide who will lead New York City into the next decade! No matter who wins, let's be honest with each other: it might be time to consider moving to L.A.!
Take a look at these preview pages, and then guess who will get more votes in the actual New York City mayor's race, Harley or notorious weirdo Bo Dietl.