News
Guardians of the Galaxy Vol. 2: Sylvester Stallone and Michael Rosenbaum Confirmed
Sylvester Stallone and Michael Rosenbaum have roles in Guardians of the Galaxy Vol. 2, as confirmed by director James Gunn.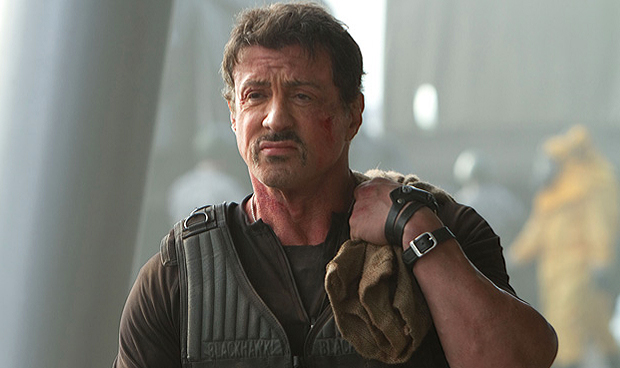 Amongst the casting rumors for Guardians of the Galaxy Vol. 2, one of the more unlikely yarns going back about a year centered on action icon Sylvester Stallone. Surprisingly, that one was recently given definitive provenance by the film's (typically rumor-debunking) director James Gunn. The visionary also volunteered another reveal with Michael Rosenbaum, who could carry potential connections to Stallone's character.
Recently appearing on The Adam Carolla Show podcast to promote a passion project in the brutal concept film The Belko Experiment, Gunn addressed what was clearly the elephant in the room when it came to him with a casting reveal for a closely-arriving film in May's highly anticipated Marvel blockbuster sequel Guardians of the Galaxy Vol. 2. While the film's new and returning cast members have been known for a few years at this point, Gunn revealed that Sylvester Stallone – previously rumored – is, indeed, onboard fielding a "very important" Marvel role. Having confirmed the idea by referencing a tweet he made, Gunn explained:
"We do have a couple of characters who are very important to the Marvel Universe who are going to make their debut in Guardians Vol. 2, which people don't know about. Sylvester Stallone plays one of these characters."
— James Gunn (@JamesGunn)
March 16, 2017
Seemingly in a loquacious mood when it came to the impending arrival of his next Marvel Cinematic Universe offering, Gunn, without further solicitation, divulged another cast member potentially connected to Stallone's character. As Gunn continued:
"I will say that my friend Michael Rosenbaum also has a pretty decent role in the movie as well, and it sort of works in tandem with Sly's character. So, there you go."
The casting of Michael Rosenbaum, who worked with Gunn on a few episodes of the 2008-2009 satirical series PG Porn, should put some smiles on the faces of fans. Rosenbaum, who recently starred in the TV Land series Impastor, brings live-action comic book cred, having played Superman's friend/archenemy Lex Luthor for a decade on Smallville and became a kind of cult fan-fave figure, maintaining his DC Comics connection by regularly fielding various voice roles on animated DC adaptations.
Consequently, speculation on what characters Stallone and Rosenbaum could be playing are already rampant. While theories generally steer clear of any notion that Stallone's Guardians of the Galaxy Vol. 2 character will play a major part in the film itself, Gunn's qualification of the role being "very important" to the MCU have led many to believe that Stallone is playing a member of the Nova Corps – after all, he did rock a somewhat similar helmet in 1995's Judge Dredd. Given his age, Stallone seems right for Jesse Alexander, the Nova Centurion whose powers are eventually passed on to his young son Sam.
With Rosenbaum's character purportedly "in tandem" with Stallone's, it is also being surmised that he will play the most famous Nova Corps member in Earth guardian Richard Rider. Yet, the Rosenbaum/Richard Rider theory hinges on Stallone being a member of the Nova Corps and there are loads of diverse theories, including one that has Stallone sized up as a Ravager. While both actors also could be playing crucial celestial players in the MCU buildup to 2018's Avengers: Infinity War, Gunn has emphasized before that the Guardians sequel was a self-contained story, which renders the latter theory less likely. The mystery role will, however, somewhat reunite Stallone with his Tango & Cash buddy cop co-star Kurt Russell, who plays Ego the Living Planet, a.k.a. Star-Lord's father.
Guardians of the Galaxy Vol. 2 will, nevertheless, soon be popping its new soundtrack into the tape deck of the Milano for more space-set adventures – even if Sylvester Stallone ends up playing a cosmic-powered Marion Cobretti, serving as the violent cure to the galaxy's Thanos disease. The film hits theaters on May 5.