News
Guardians of the Galaxy Vol. 2 Script Released for Free
Director James Gunn has made a digital copy of the Guardians of the Galaxy 2 script available for free download.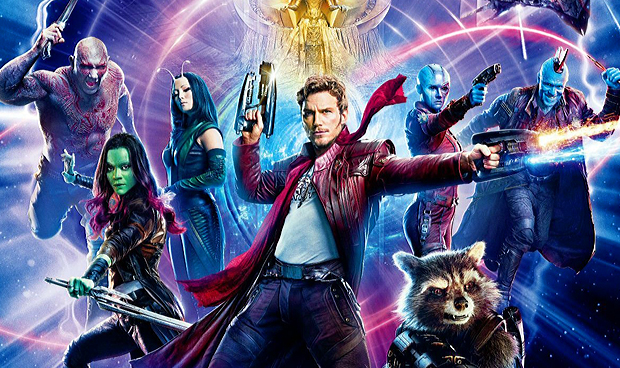 Guardians of the Galaxy Vol. 2 can be yours for free… in script form, anyway.
Director James Gunn, a perennial project-updating presence on social media, followed through on a promise to make the Vol. 2 screenplay available online for fan consumption by tweeting a PDF of his 140-page movie script. The film, a sequel to Gunn's 2014 game-changing surprise smash Marvel movie, arrived on May 5 and became a box office success that kicked off this past summer's movie season, ultimately reaping $389.8 million domestic with $473.7 million foreign.
However, with the script release, Gunn didn't just tweet and retreat. In subsequent posts, the director provides some fascinating insight to his written pages that not only explains his personal process, but sheds some light on the interconnected intellectual property minefield of a task that is writing a Marvel movie script for Disney.
Gunn explains that this script – the final draft – represents the culmination of a process that started on the day the first Guardians of the Galaxy was released (August 1, 2014), leading to "dozens" of personal drafts and 9 formal drafts, before it was finally finished on October 2015 turned in to the studio. While, as with any script-to-shooting process, some lines were cut and others were added via improvisation, Gunn reveals that Marvel Studios big brass did not bombard him with notes to shoehorn any elements from the upcoming Avengers: Infinity War crossover megamovie. However, he did give copies of the script to producers Christopher Markus and Stephen McFeely, along with Infinity War directors Joe and Anthony Russo, just for the sake of maintaining continuity.
Amongst other tidbits, Gunn discusses the film's post-credit allusion to the Marvel's popular cosmic character, Adam Warlock. Gunn reveals that he was well aware during the writing process that the character would not be used in the Marvel megamovies, despite playing a crucial role in the Infinity Gauntlet Marvel Comics storyline that Infinity War and its follow-up adapts. However, despite knowing it would be fruitless, he still decided to move forward with the post-credit scene – showing a familiar cocoon with Ayesha name-dropping "Adam" – simply out of love for the character, who could still show up in the Marvel Cinematic Universe, just much later.
Of course, while Gunn's writing process for the 2020-scheduled Guardians of the Galaxy Vol. 3 is underway, that film will arrive at a crucial junction for the MCU with 2018's Avengers: Infinity War and the temporarily-titled Avengers 4, with the Guardians joining the rest of the Marvel lineup in a long-teased battle with Josh Brolin's Mad Titan Thanos, likely leaving cosmic implications and transformative effects throughout the mythology.